The importance of dividends to a well-diversified portfolio cannot be understated. In fact, dividends account for a significant portion of the overall total return of the S&P over the long term. Though the current yield on the S&P is around 2%, the power of compounding and divided growth over time leads to a higher contribution to the total return.
According to an article at S&P by Kieran Kirwan dividends accounted for 33% of the total return of S&P 500 since 1960 as shown in the chart below:
Click to enlarge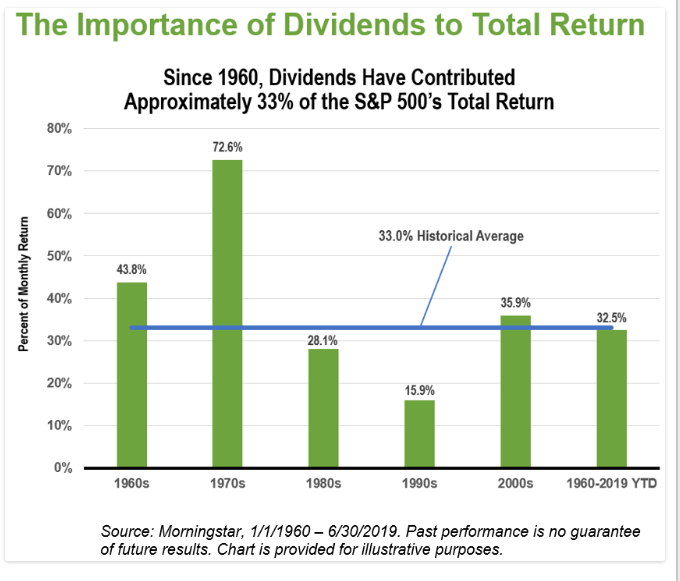 Source: The Rising Importance of Dividends When Earnings Slow, S&P
The contribution of dividends to total return varies over different periods. For instance, during the 1970s dividends amounted to nearly 73% of the total return but during the dot com era of the 1990s it declined to 16%.
Key Takeaway:
Investors should not ignore dividends even if they are low such as the current 2% or so. Unlike price appreciation, dividends are usually stable and predictable for well established firms and many of them also increase dividend payments year after year. So investors can identify and own some of these dividend paying and dividend growing leaders.
You may also like:
Related ETF:
Disclosure: No Positions