The Australian equity market has one of the highest dividend yields in the world. With franking credits the current yield is around 6%.
Since the 1900, the average annual return for Australian stocks is 11.8%.Dividends contributed over half of this return as shown in the chart below:
Click to enlarge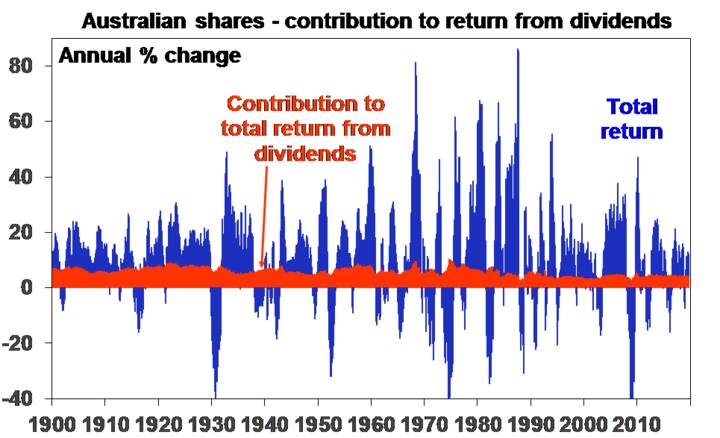 Source: Five great charts on investing for income (or cash flow) by Dr.Shawn Oliver, AMP Capital
Unlike the volatile capital appreciations (blue) dividend returns are mostly stable over the years. This is because companies consistently pay dividends and most avoid cutting or suspending dividends.
From an investor standpoint, smooth dividend payments not only provide stable income yearly and but also helps to cushion portfolio returns during volatile years. Unlike dividend price appreciation is not reliable.
Related ETF:
iShares MSCI Australia Index Fund (EWA)
Checkout: The Complete List of Australian ADRs