Callan has updated their popular "The Periodic Table of Investment Returns" with 2019 data. This chart shows the importance for diversification. For instance, U.S. large caps were the top performers in 2019 with a return of over 31%. Emerging markets which used to be hot a few years ago did not have such a great year. Emerging market equities earned just over 18% relative to the spectacular performance of American stocks. It should be noted however Russia was one of the top markets last year. However overall as a group emerging markets simply well underperformed US markets.
Other developed markets also earned lower returns than the US with the Developed excluding the US growing over 22%.
The Callan Periodic Table of Investment Returns From 2000 to 2019:
Click to enlarge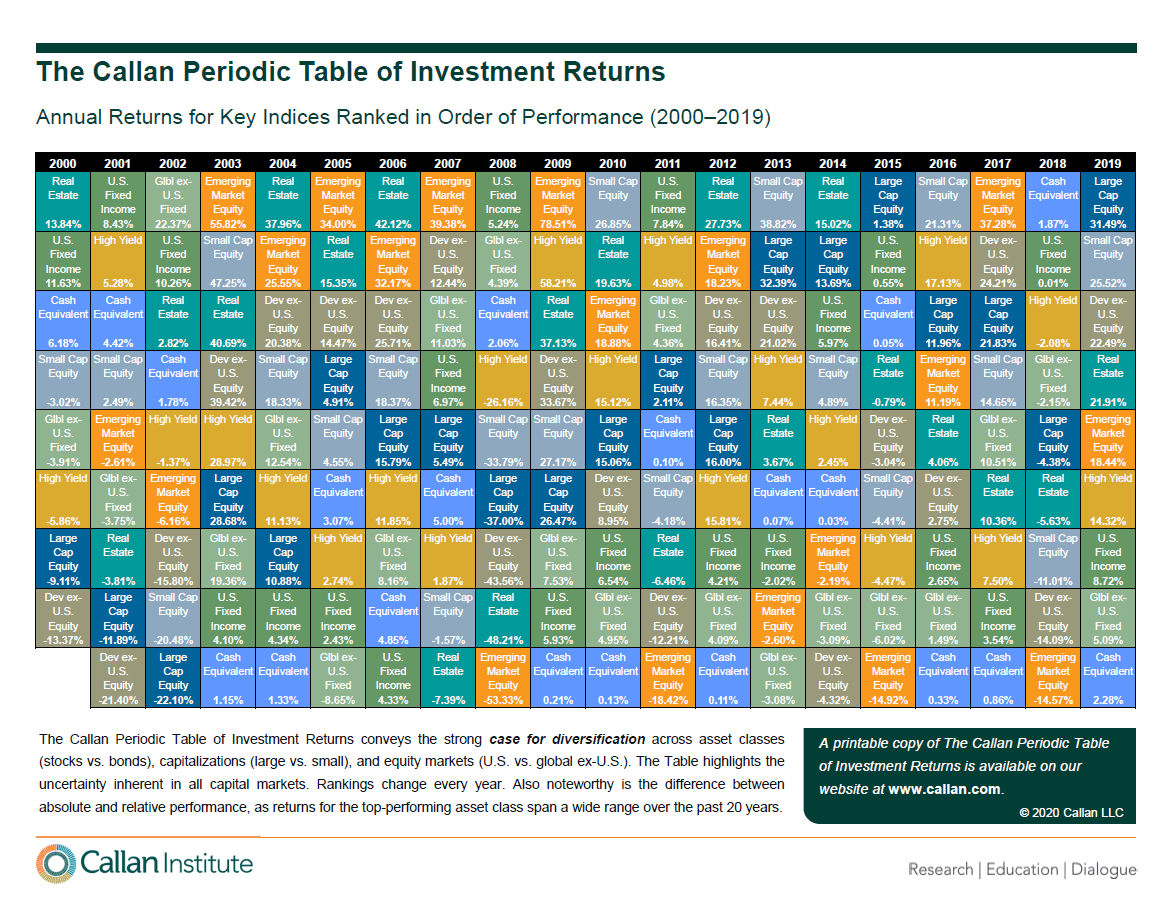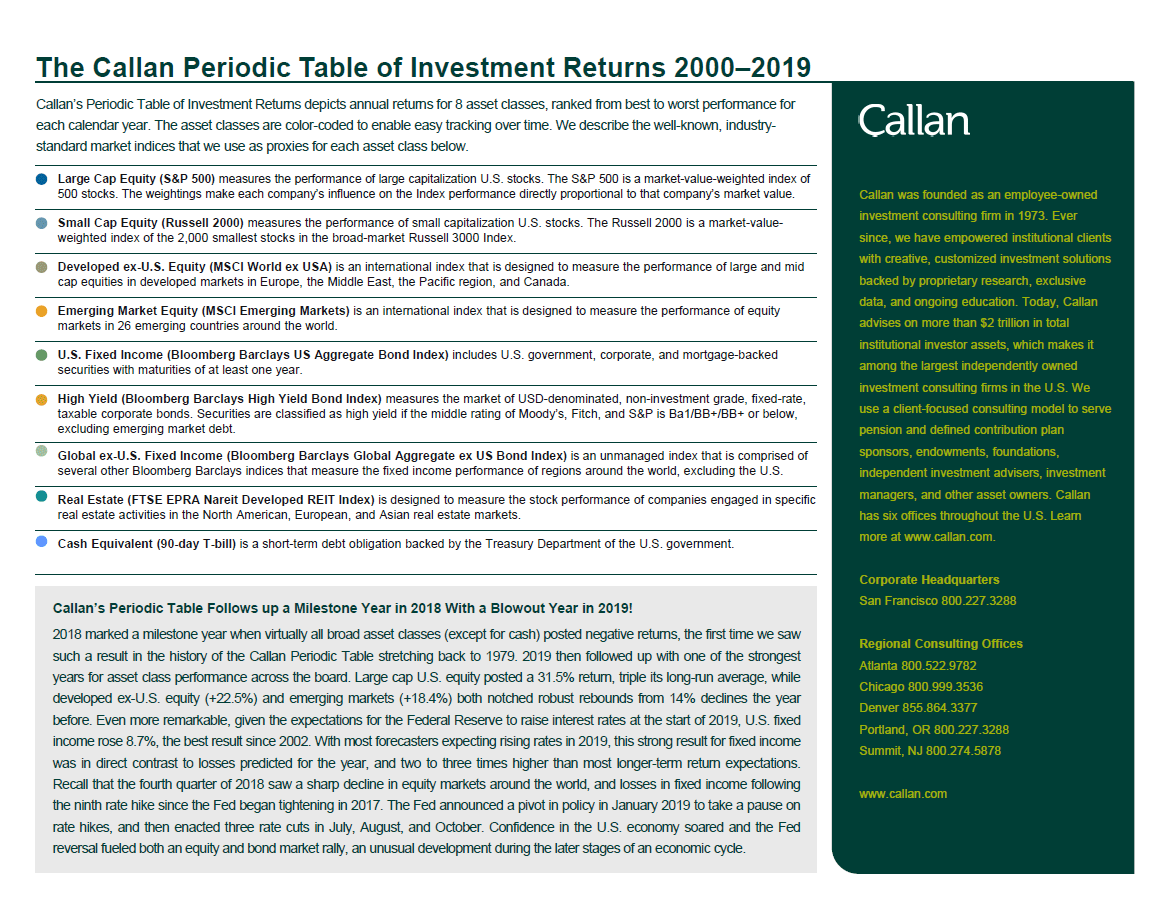 Source:  Callan LLC
Download:
Key Takeaway:
The importance and benefits of diversification cannot be understated. As the chart above shows, an investor overweight in emerging equities would have missed the substantial growth of US equities. Since it is impossible to predict which market and sector will outperform in any given year, the wise move is to allocate one's assets across a wide range of sectors, countries and asset classes.
Past Callan Charts:
Related ETFs:
Disclosure: No Positions