Australia is one of the top-performing equity market especially in the long run. As a developed country Australia offers many of the advantages of a typical developed market such as transparency and the rule of law.
Investors looking to diversify by holding international stocks should consider Aussie stocks. This is because not only they have one of the highest dividend yields in the world but also in the long run their performance is excellent.
The following graphic shows the historical annual returns of Australian stocks since 1990:
Click to enlarge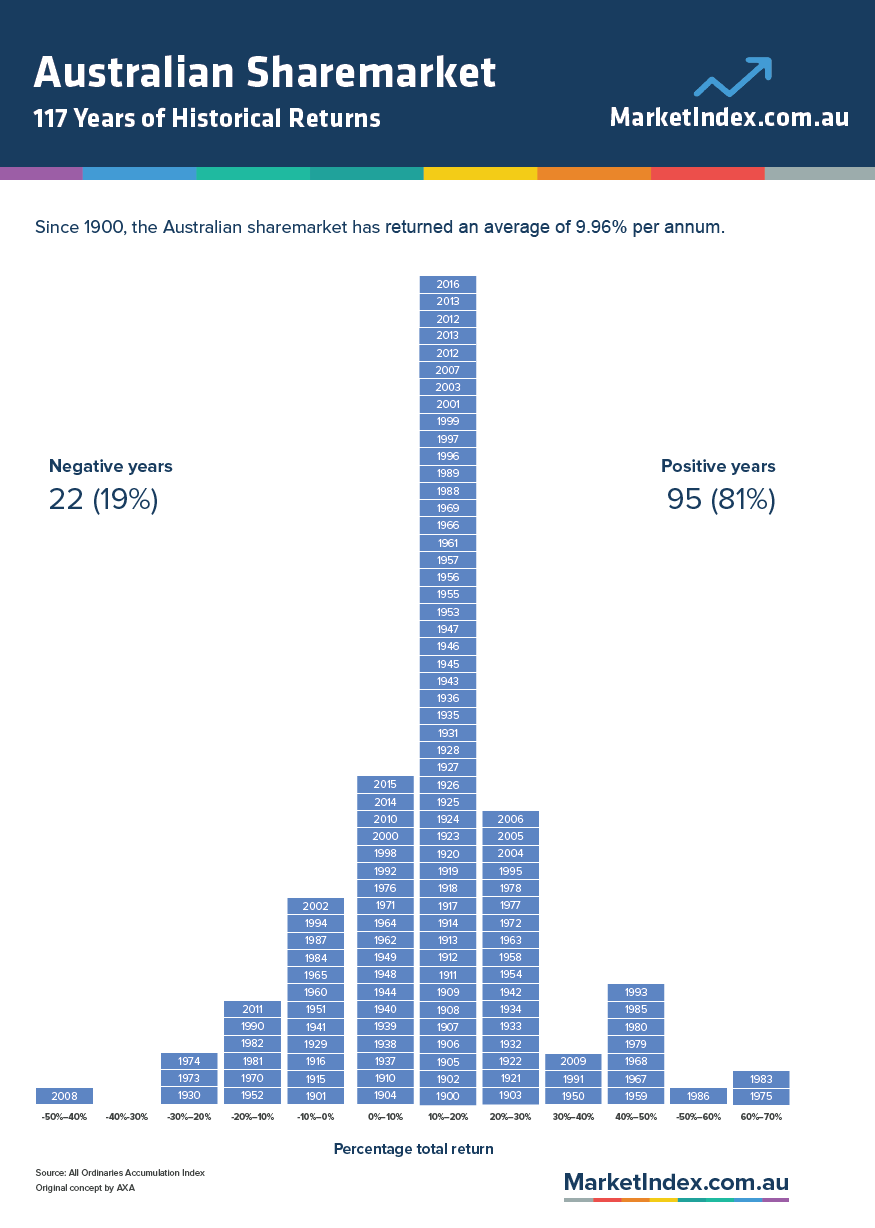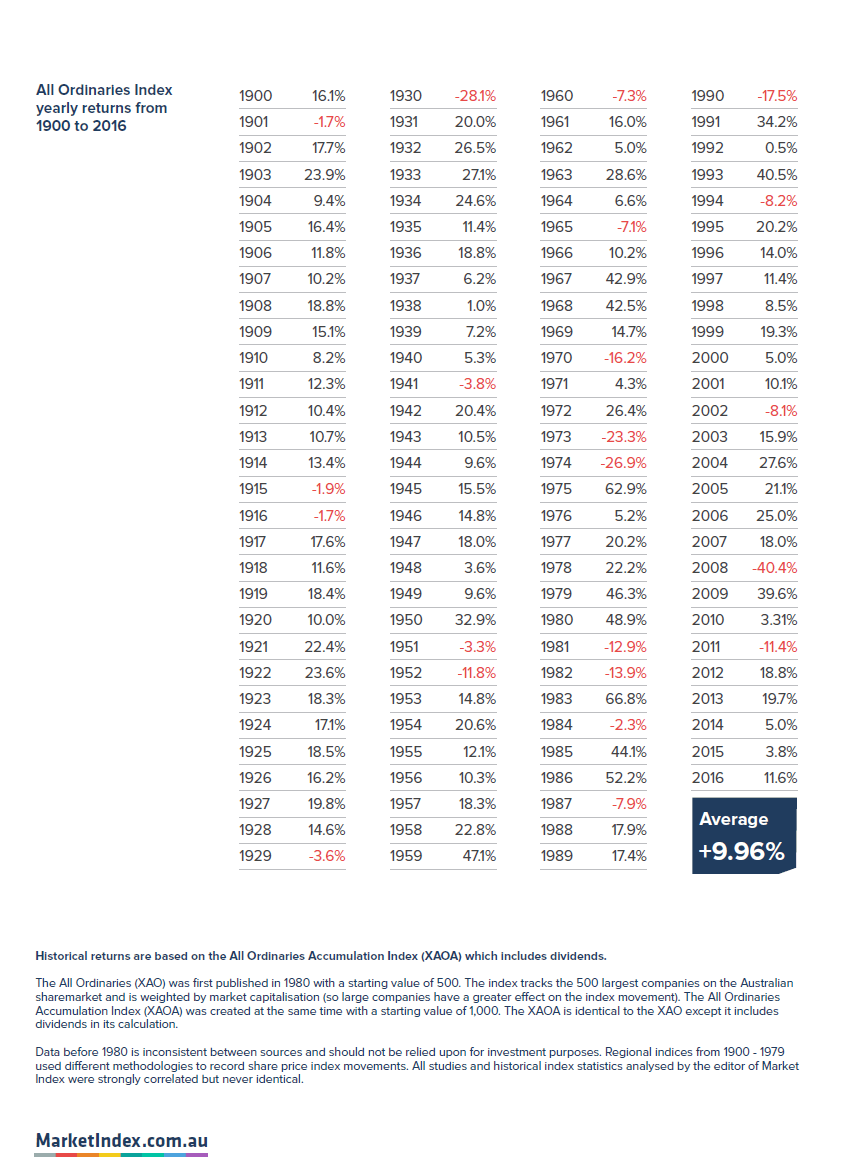 Notes:
The returns shown above are total returns (i.e. share price returns + dividends).
The returns shown are in the local currency.
The returns are for the All Ordinaries Index.
Source: Australian Sharemarket – 117 Years of Historical Returns, MarketIndex.com.au
Since 1990, Aussie stocks have returned an average of 9.96% per year. A return of this magnitude is indeed great. In most of the years the market yielded positive returns.
Related ETF:
iShares MSCI Australia ETF (EWA)
Download: Australian Sharemarket – 117 Years of Historical Returns (in pdf)
Updates(10/18/18):
1)All Ordinaries Accumulation Index returns from 1900 to 2010:
Click to enlarge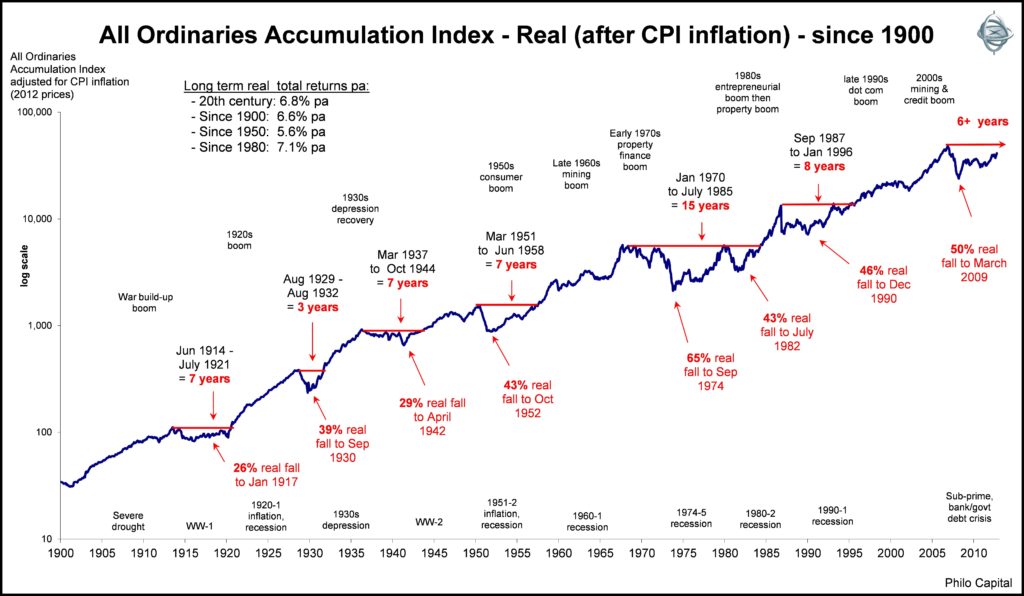 Australia Stock Market Growth From 1876 To 2018: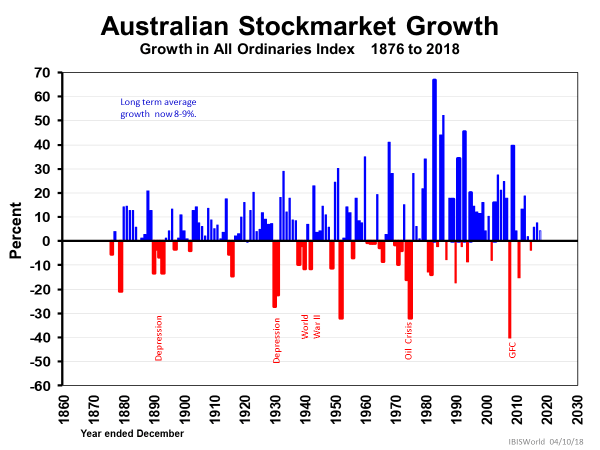 Source: CuffeLinks
2) History of Australian Share Market From 1900 Thru 2010: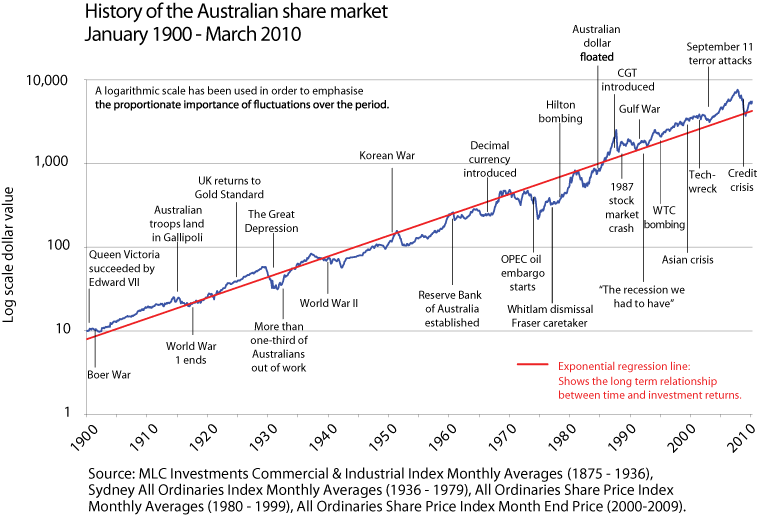 Source: Sapience
3. All Ordinaries Cycles from 1875 to 2007:
Click to enlarge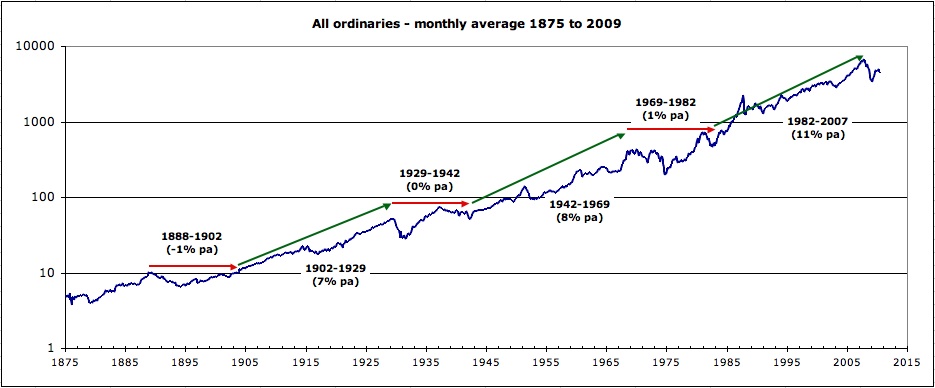 Source: Fusion Investing
4.Annual Real Return from Australian Stock Market by Decade from 1900: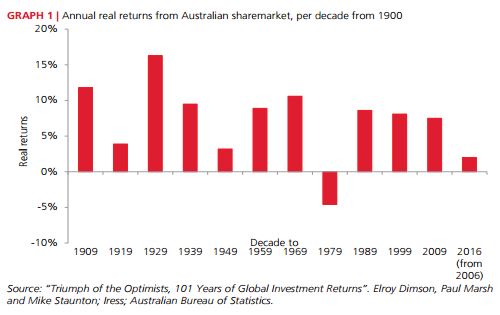 Source: 10 years of investing in Australia, Allan Gray
Disclosure: No Positions
You may also like: