The popular "120 Years of Historical Returns for Australian Sharemarket" has been updated MarketIndex site with data for year 2019. The overall average annual total return just slightly increased to 13.2% per year since 1900.
Update (5/30/21):
The Total Return for the All Ordinaries Accumulation Index in 2020 was 3.64%. The Price Only Return was just 0.71%.
Source: S&P Global
Note: The below chart will be updated with 2020 data when MarketIndex publishes the updated chart.
The following graphic shows the historical annual returns of Australian stocks from 1990 thru 2019:
Click to enlarge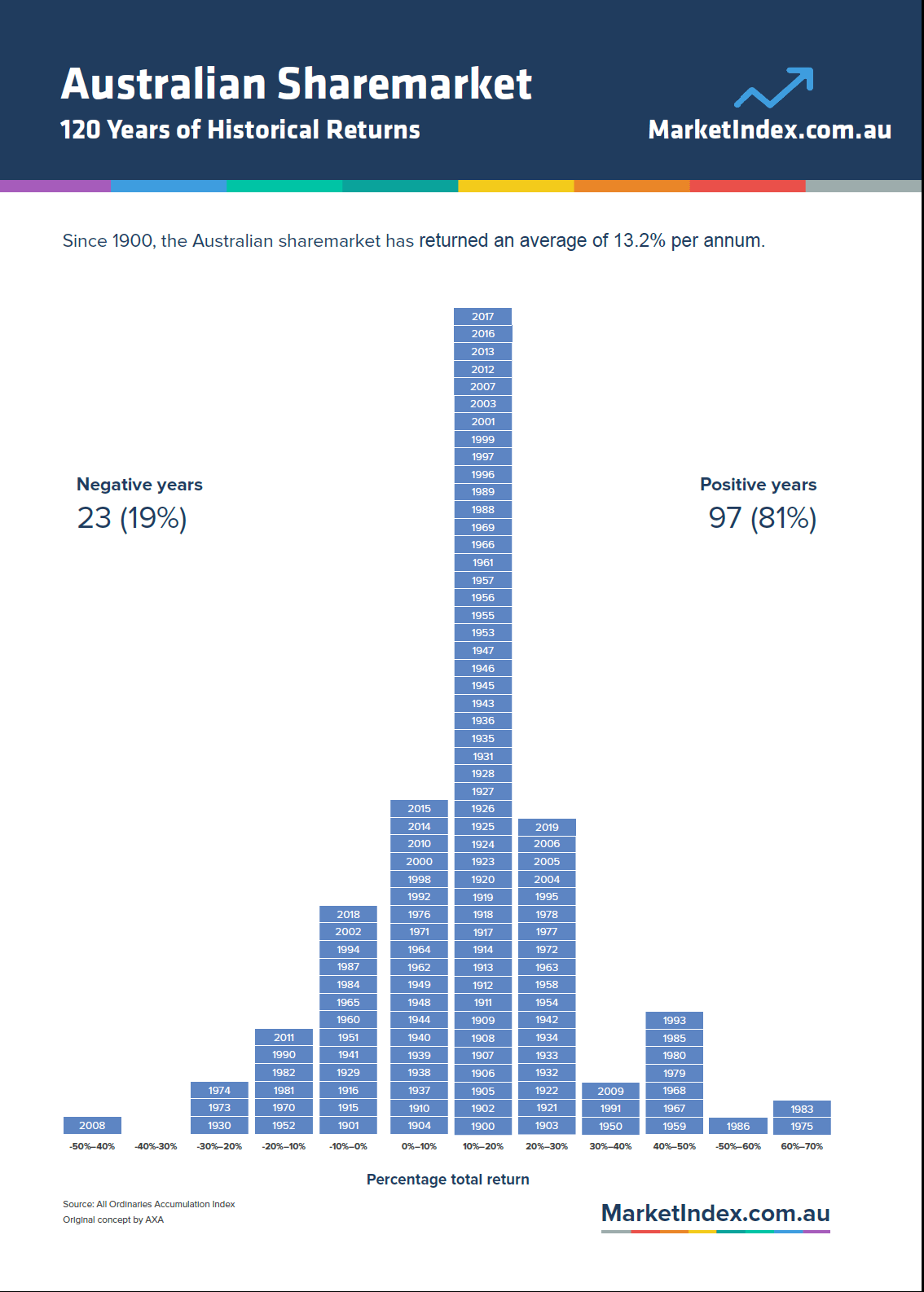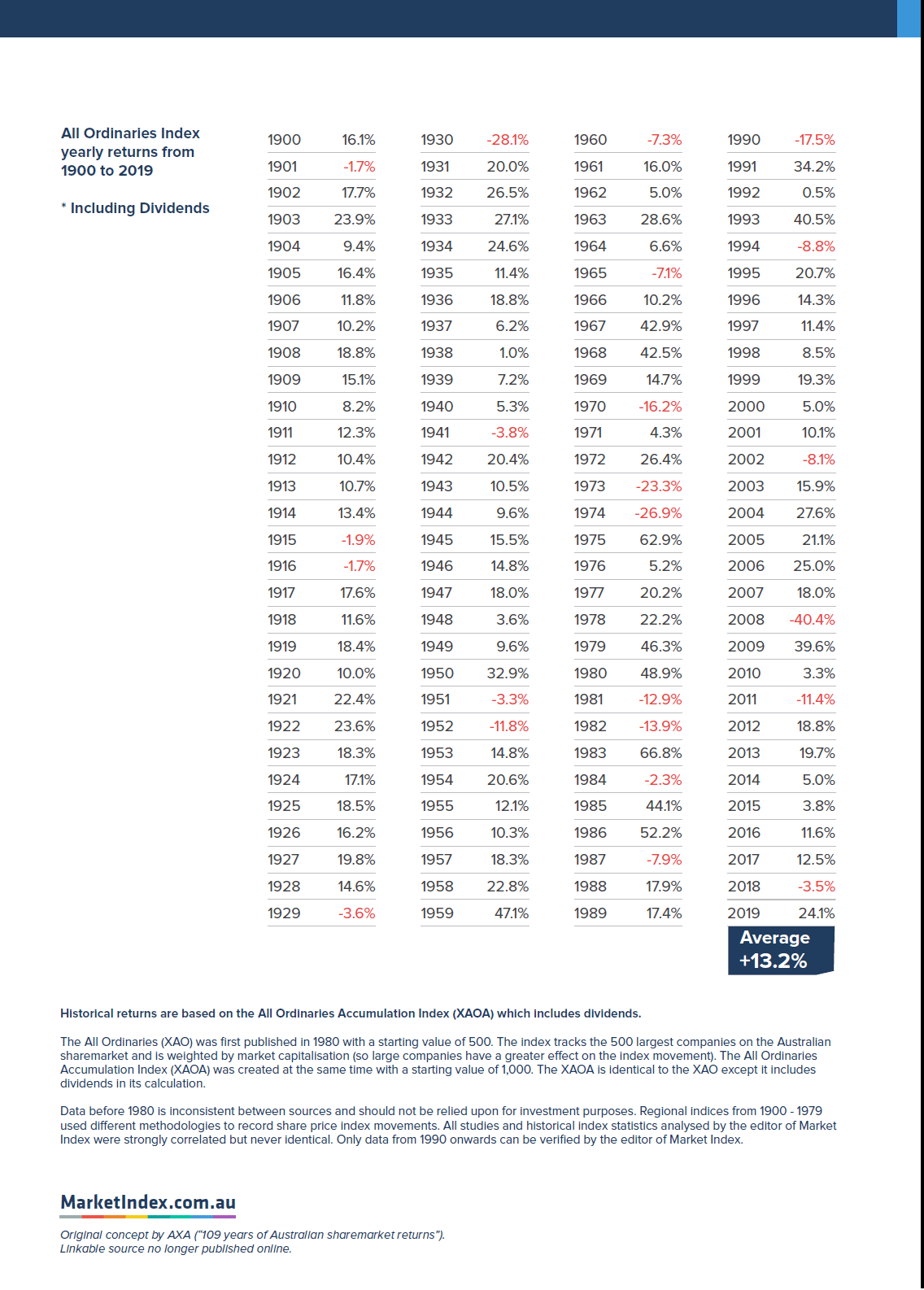 Source: Market Index
Notes:
The returns shown above are total returns (i.e. share price returns + dividends).
The returns shown are in the local currency.
The returns are for the All Ordinaries Index.
Related ETF:
iShares MSCI Australia ETF (EWA)
Download:
See Also:
Disclosure: No Positions