The wild ride for the holders of Russian ADRs continues it many twist and turns. The latest update concerns around the decree signed by President Vladimir Putin on April 16 that requires Russian companies to remove their listings from overseas equity markets. This effectively means the cancellation of Depository Receipt Programs of Russian companies trading on foreign stock markets. BNY Mellon, the depository for many Russian stocks on the US markets published an Important Notice yesterday outlining the impact of this new law on DR holders.
Below is an excerpt from this notice on dividend payments:
The Bank of New York Mellon as depositary bank is not authorized under Russian law to claim dividends on the shares held on behalf of a DR holder. Under the DR Law, DR holders who held DRs as of the Effective Date might be able, after receiving delivery of the underlying shares, to claim unpaid dividends if they follow the procedure set out by the Russian Joint-Stock Companies Law for "unclaimed dividends". No assurance can be given that such procedures will be available to former DR holders or that the Russian authorities will not impose additional restrictions on the ability of foreign shareholders to claim dividend.
The complete notice is shown in the screenshots below: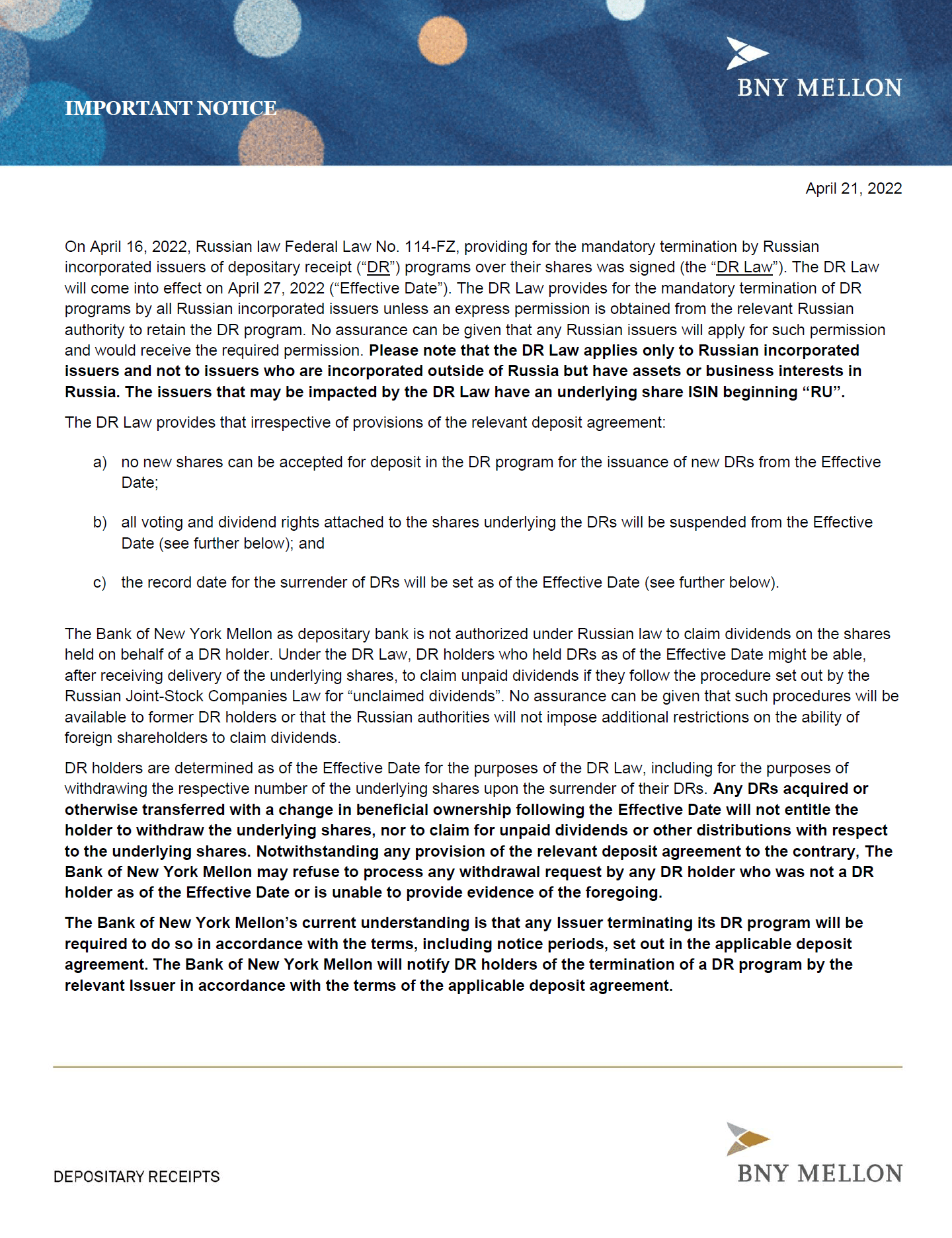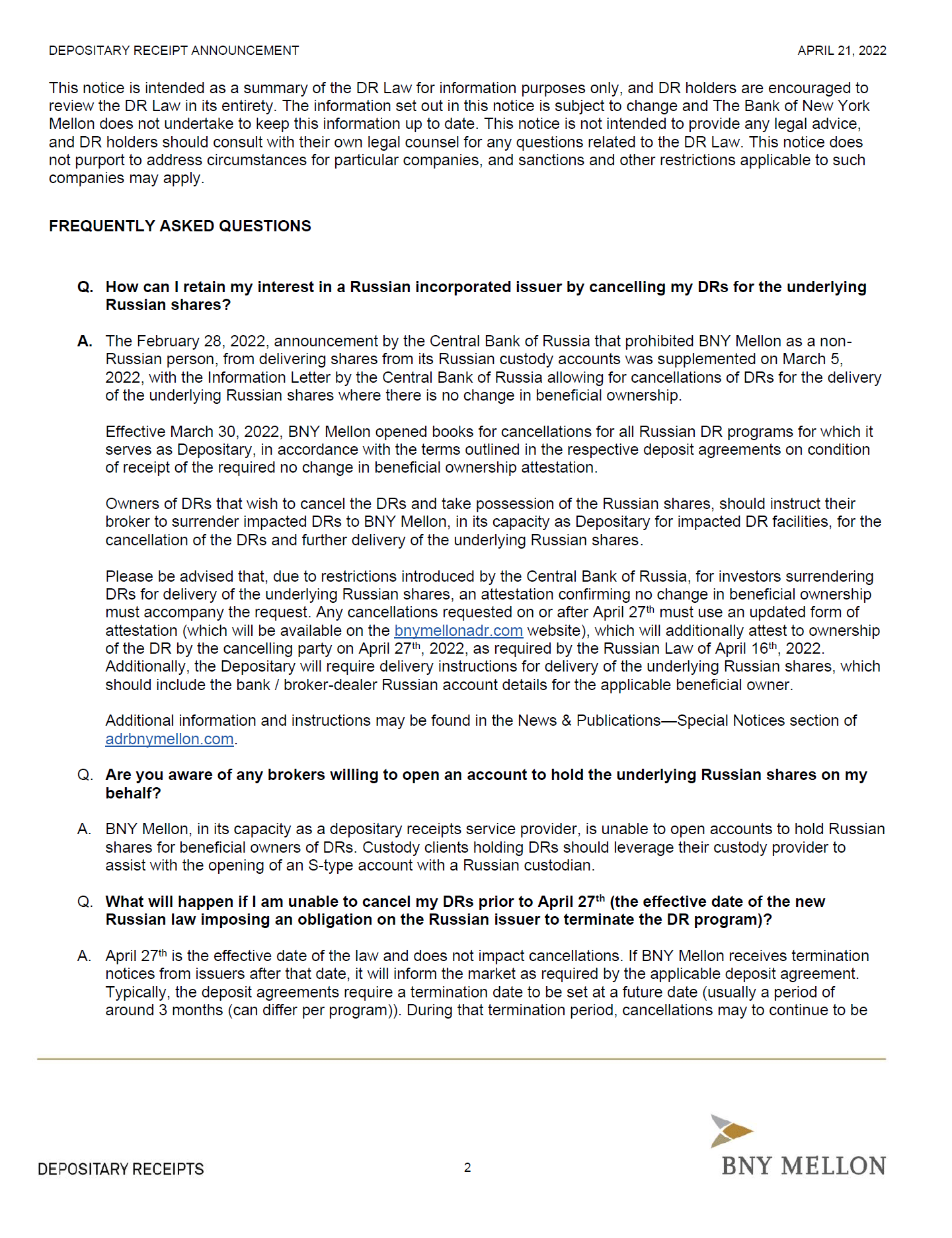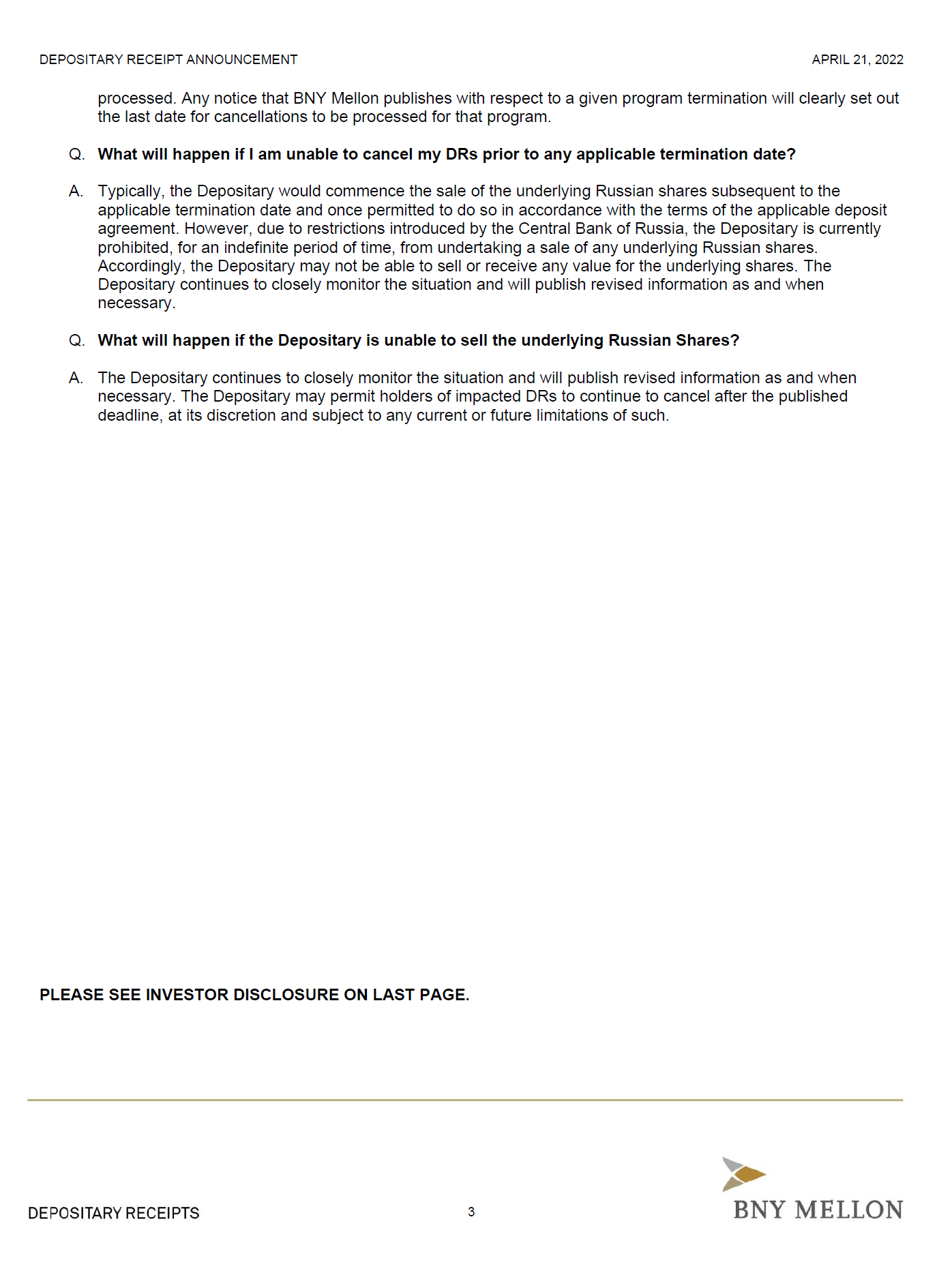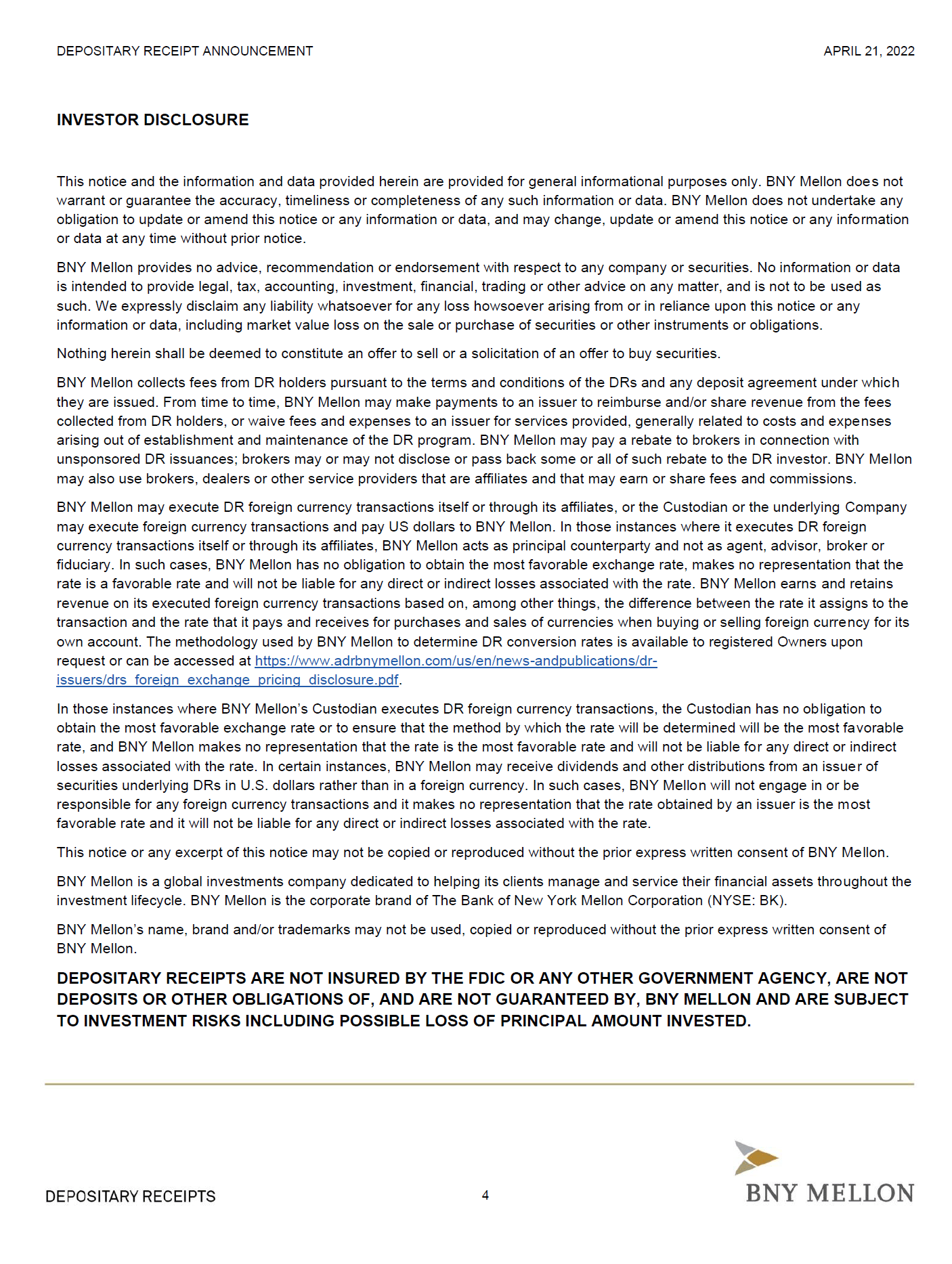 Source: BNY Mellon
Related: