BNY Mellon, the depository for many Russian ADRs and other depository programs has offered to exchange ADRs for ordinary shares that trade on the Moscow Stock Exchange for a select group of companies. With this program, ADR holders can convert their ADRs to ordinary shares. Trading of all companies started on the local exchange this week.  Below is the announcement at BNY Mellon's site:
Notice is hereby given by BNY Mellon, as depositary, that cancellation transactions will be allowed for the following programs, with certain conditions, effective March 30, 2022. First, the cancelling party will have to attest to there being no change of beneficial ownership from the beneficial holder of the DRs to the beneficial holder that ultimately receives the ordinary shares. We have an attestation (link) form that we will require from the cancelling party. Completed attestations should be emailed to: [email protected]. *Note, parties cancelling through Euroclear will be asked to attest electronically and will not be required to submit the physical attestation. In addition, we will require that the cancellation fee for transactions of 500,000 DRs or more be paid in advance of our delivery of the ordinary shares in Russia via SPO or fedwire. Wire instructions can be obtained from [email protected].
Source: CONDITIONAL BOOKS OPEN NOTICE, BNY Mellon
The following ADRs can be exchanged under this program: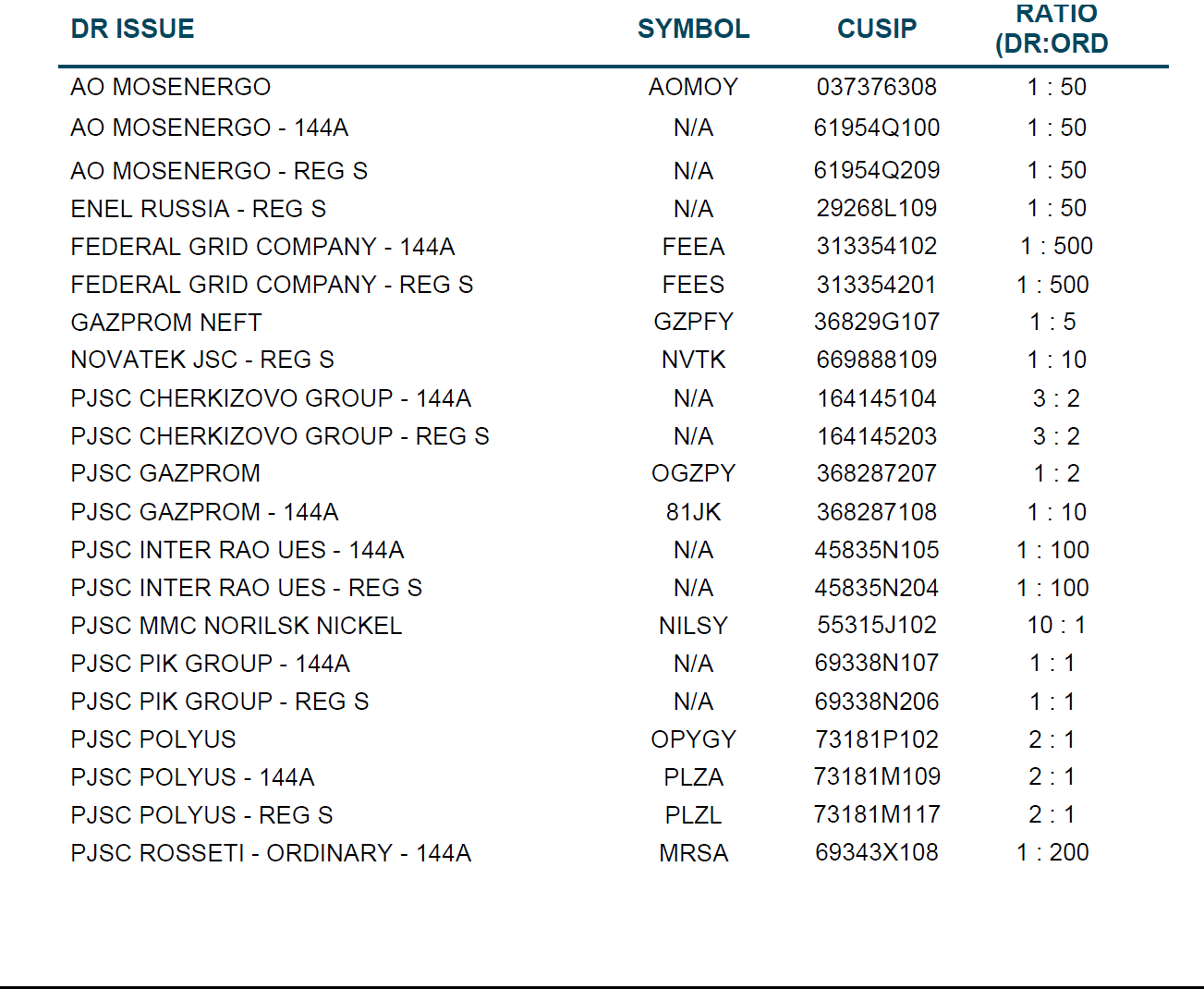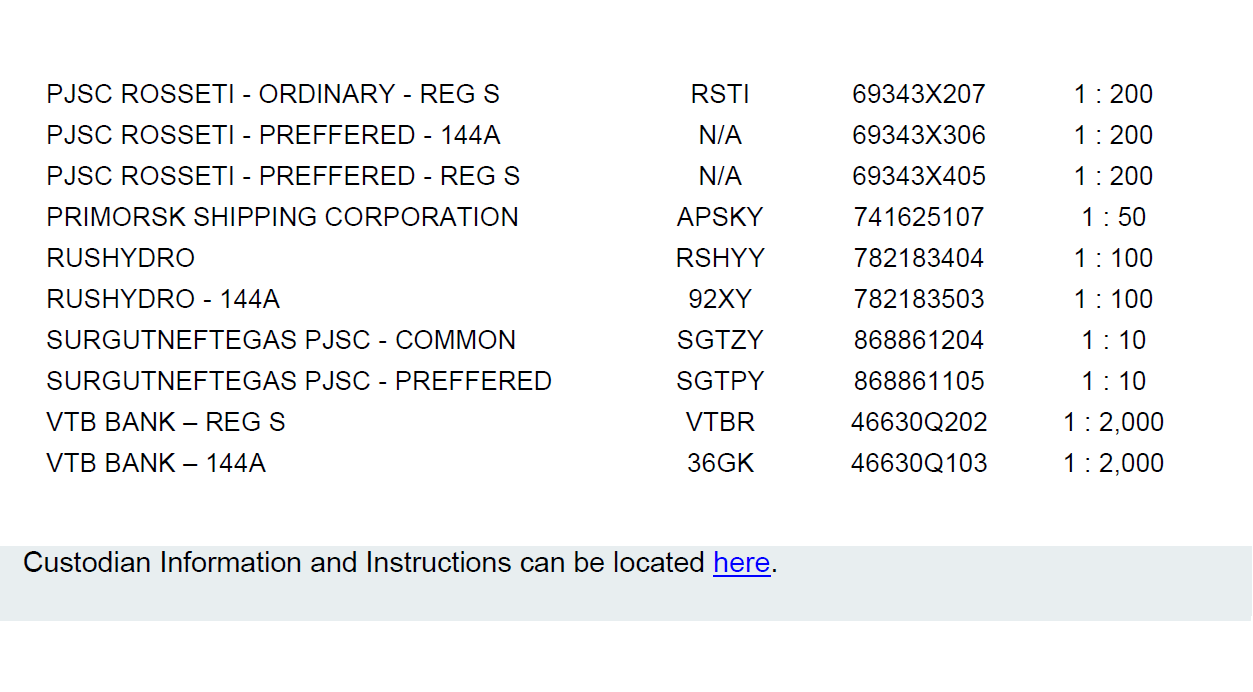 Source: BNY Mellon
Some of the major depository programs that can be converted include:
Some useful questions and answers:
1.Is there any fees for the conversion?
Yes. There is a cancellation charged by BNY Mellon. For the exact amount reach out to them
2.Will BNY Mellon directly work with me to do this conversion?
Nope. You have to ask you broker to send the details to BNY Mellon. The depository will not work with retail investors for this process.
3.When this offer become effective?
This offer became effective March 30th, 2022
4.Is any attestation required for the ADR cancellation?
Yes. The ADR owner must attest that they would continue be the owner of the securities after the conversion. The following form must be submitted:
Revised Cancellation Attestation Form (4/28/22):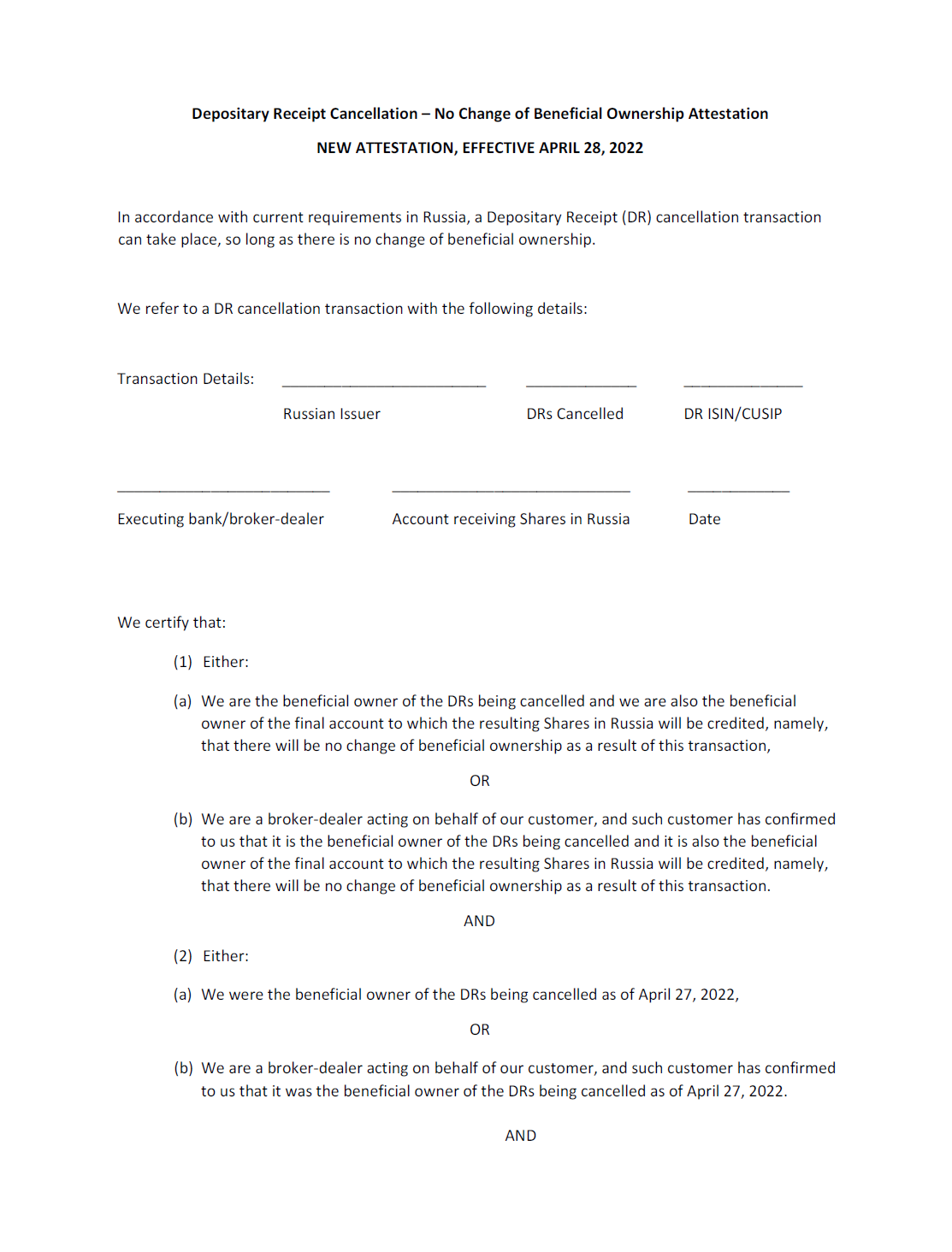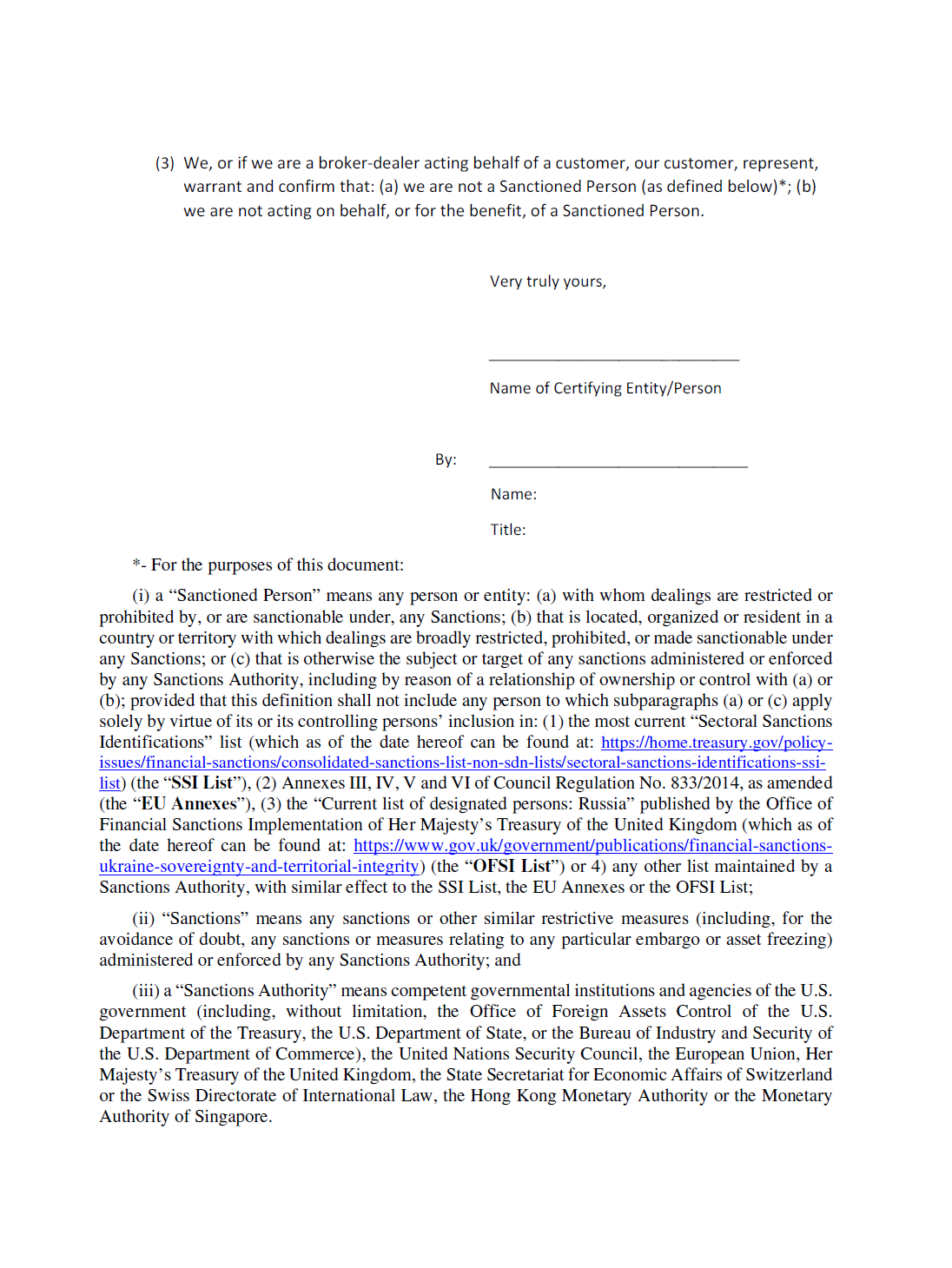 You can download the pdf form here.
Update (4/11/22):
Citi Depositary Receipt Services – Books Open Notice:
Lukoil ADR(LUKOY) holders can reach out to Citi for the conversion to ordinary shares.
Click to enlarge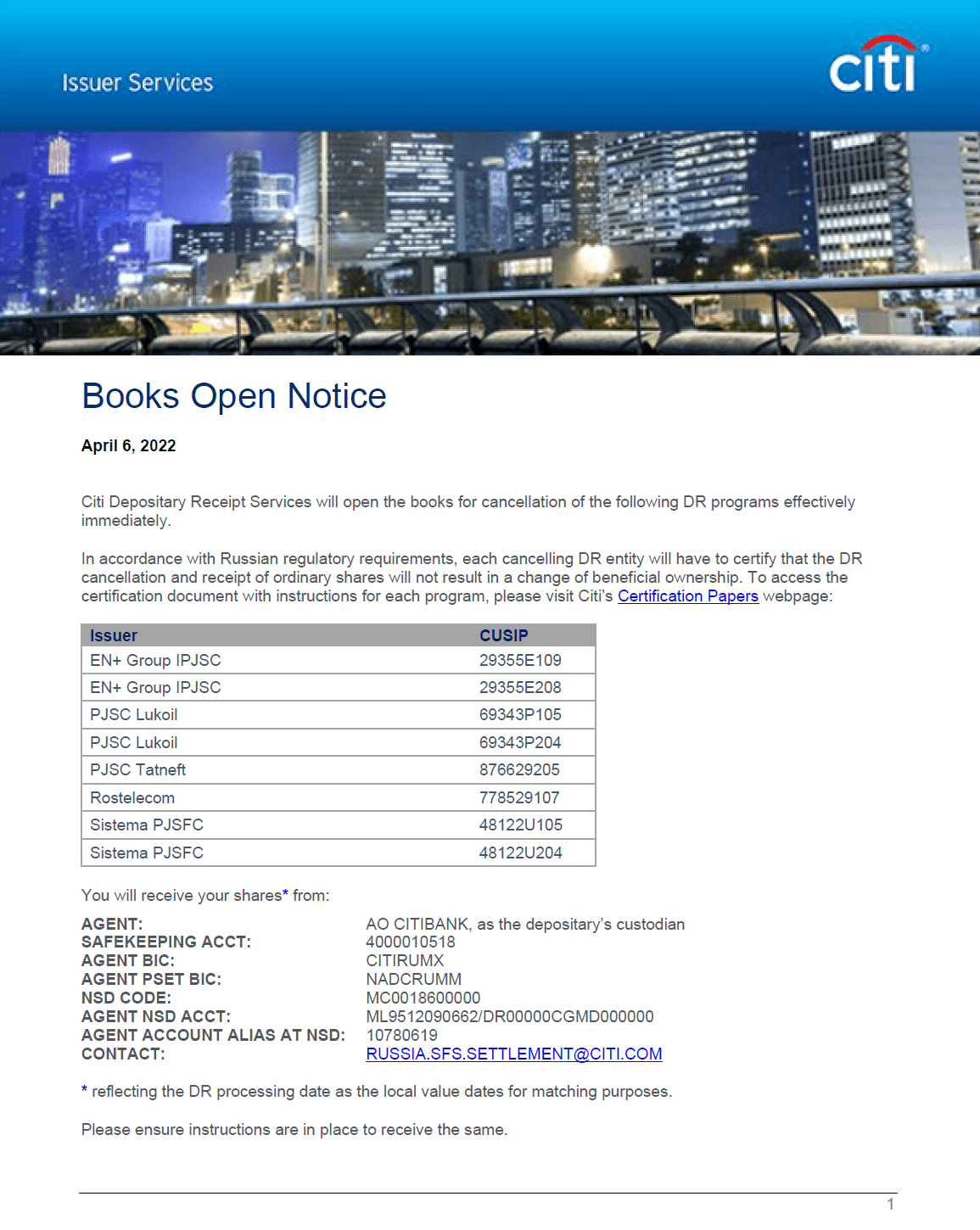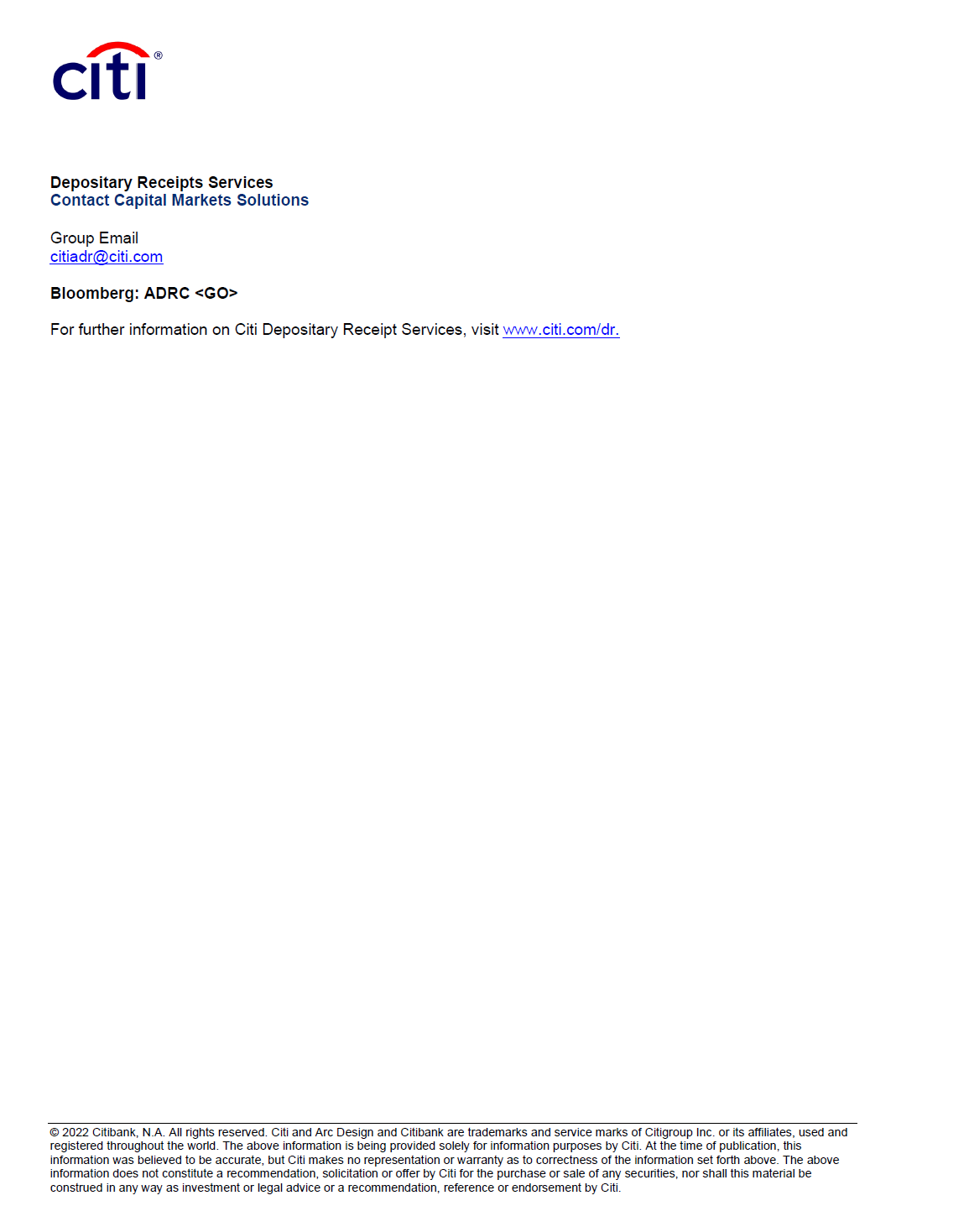 Source: Citi
Disclosure: No positions
Related articles:
ADR Conversion to Ordinary Shares – articles: