The Vanguard Total Stock Market ETF (VTI) is one of the largest ETFs currently trading on the US market. The fund provider celebrated the 20th anniversary of this successful ETF in May. The ETF cover the total market covering large,  mid and small cap growth and value stocks. Currently the fund has an asset base of about $244.0 billion and the expense ratio is just 0.03%.
Vanguard is known for its highly competitive expense ratios on its funds. For this ETF the expense ratio has declined from 2001 to just 0.03% this year.
Vanguard Total Stock Market ETF (VTI) AUM vs Expense Ratio Chart:
Click to enlarge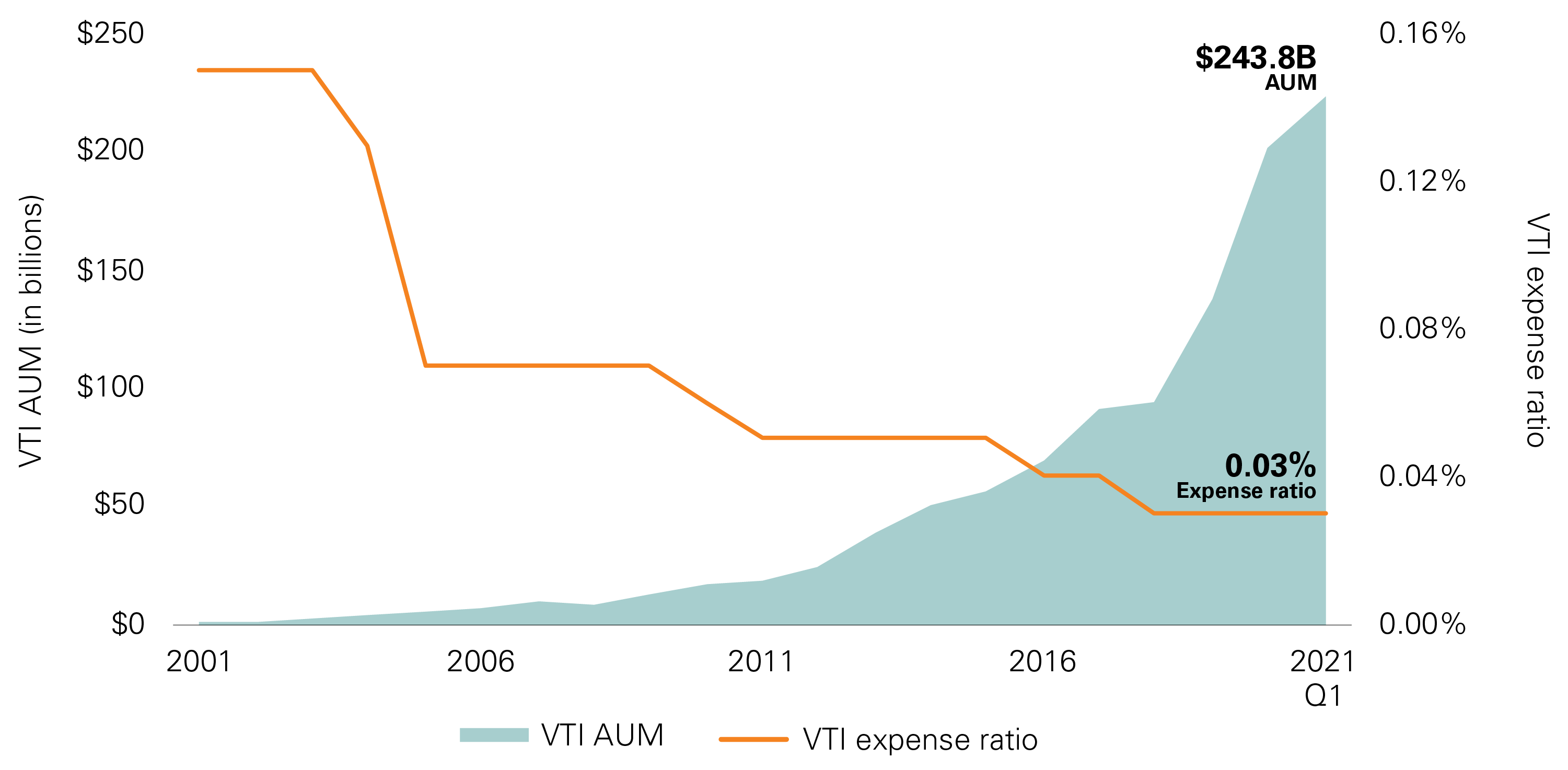 Source: VTI: 20 years old and still going strong, Vanguard
The steady rise in assets under management has not negatively affected the performance. A $10K investment in 2011 would have growth to about $38K thru the end of May this year.
For more info on this fund visit the fund's page on their site:
Disclosure:  No Positions