"So far from God and so close to the US" – former Mexican President Porfírio Díaz
Mexico's economy is closely tied to the US. So when US economy is in expansion mode Mexican economy grows and vice versa. Due to the close proximity to the US, Mexico is permanently in a better position in terms of trade ties with the US than other Latin American nations including Brazil.
Brazil is commodity-based economy and has been adversely affected by the slump in commodity markets in recent years. While Brazil has declined Mexico has held up well. The divergence in performance is also wide in terms of the equity returns of these two markets. Let's take a look at the returns of the country ETFs over different periods to demonstrate the theory.
a) Year-to-Date Returns:
The iShares MSCI Brazil Capped (EWZ) is up by about 23% year-to-date. But the iShares MSCI Mexico Capped (EWW) has grown by only about 3.5%. But this tells only part of the story as the two charts in longer periods shows below. Besides Brazilian equities have run up from huge declines last year.Furthermore we still have nine more months to go and a lot can change during that time,
b) 5 -Year Returns:
Click to enlarge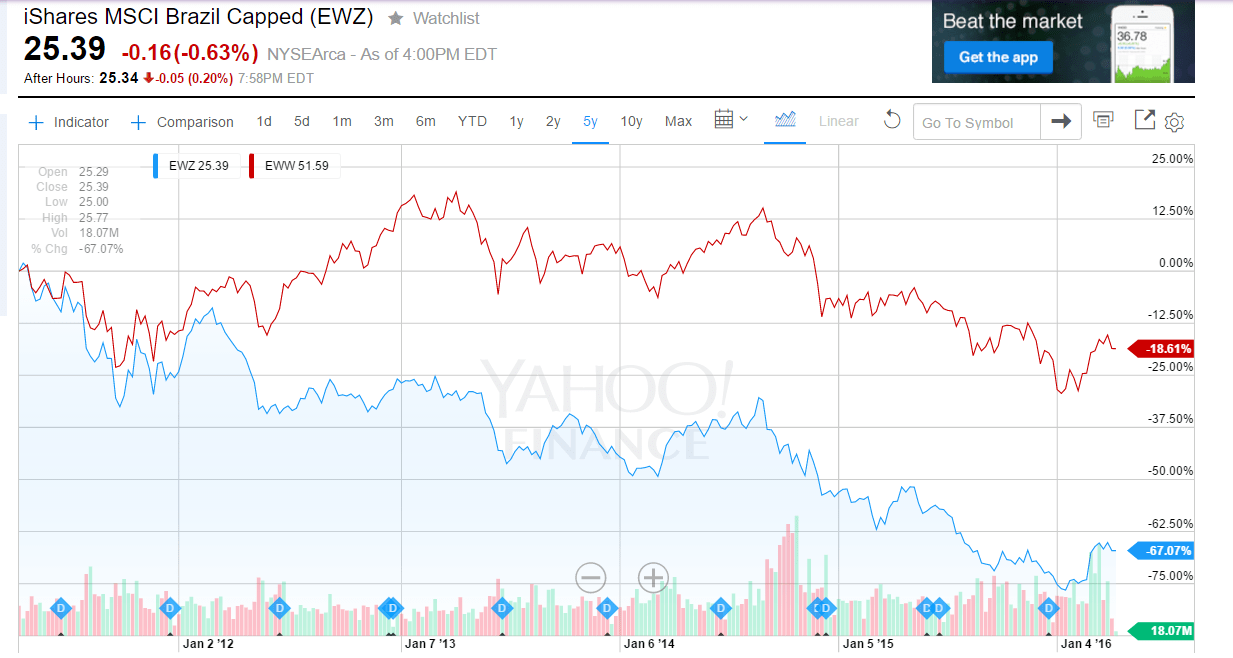 In 5 years, Mexico ETF is down by 18% while Brazil ETF lost more than half of its value with a loss of 67%. Though both the countries are emerging countries, Mexico has performed better than Brazil in this period.
b) 10-Year Returns:
Click to enlarge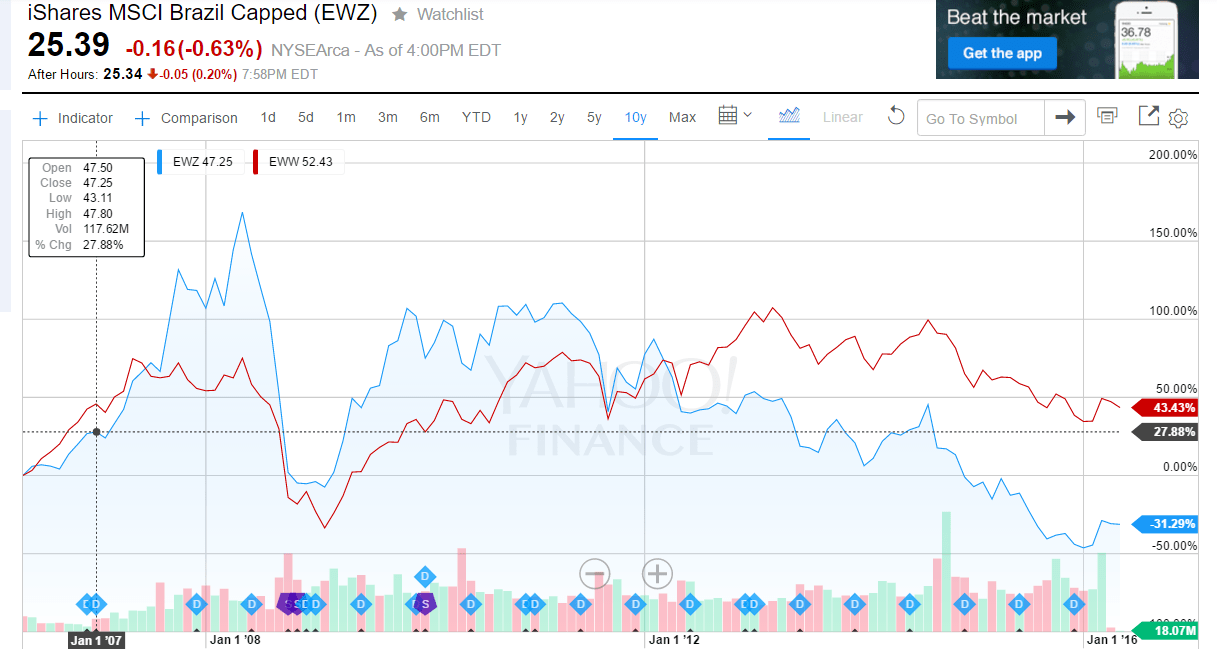 Source: Yahoo Finance
The variance in returns over the 10-year period is even higher. The Mexico ETF rose by over 43% while the Brazil ETF declined by 31%.
So from an investment standpoint, it is wise to have exposure to the Mexican market when considering emerging markets.Low dependency on commodities and good manufacturing base with strong ties to the US market are strong plus points for Mexico.
Disclosure: No Positions