I posted the Periodic Table of Investment Returns for Commodities for 2015 last month. Here is the chart for Emerging Markets from 2005 to 2014:
Click to enlarge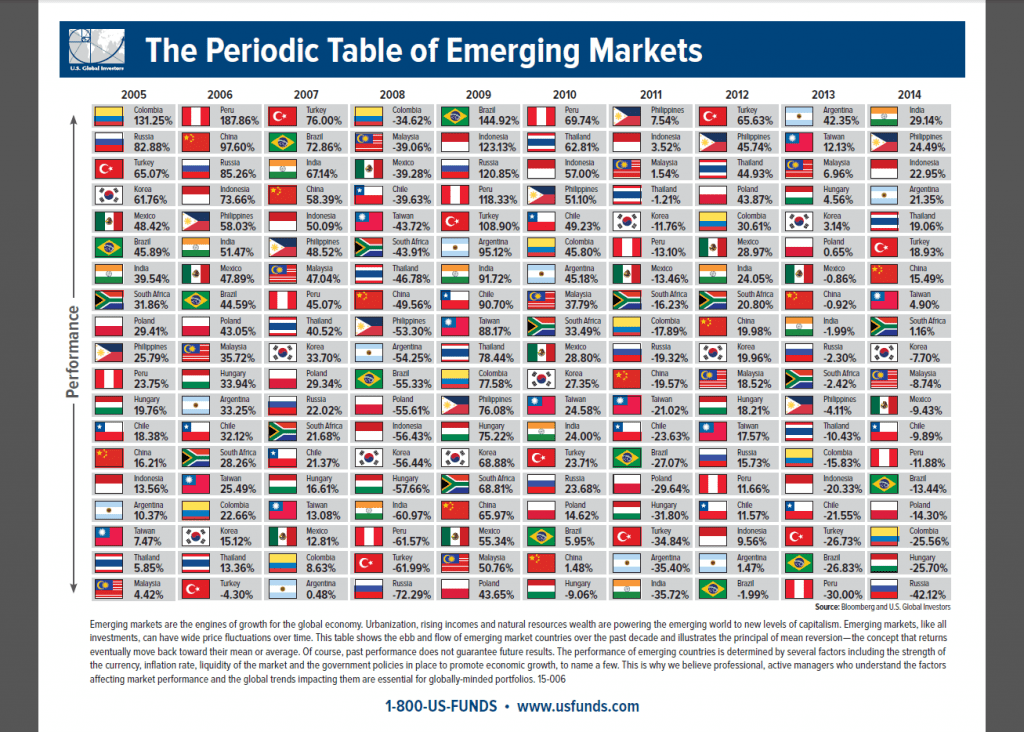 Source: US Funds
A few observations:
The best performing emerging market last year was India with a return of over 29%. This year India's Sensex is up a decent 5.51% year-to-date.
Russia was the worst performer with a loss of over 42%. With Ukraine crisis still ongoing and the Russian economy adversely impacted from lower oil prices its best to avoid Russian stocks this year.
Global investors' attraction towards Brazil has disappeared in the past few years. In 2009, Brazil returned about 145%. Since then it has declined every year except in 2010 when it returned a mere 5%. With Petrobras (PBR) mired in corruption investigations and oil prices remaining low, investors may want to be very cautious of Brazilian stocks this year.
Also checkout: The Periodic Table of Emerging Markets 2004 To 2013
Disclosure: Long PBR