The map below shows the Largest Metropolitan Economies in China 2013-14:
Click to enlarge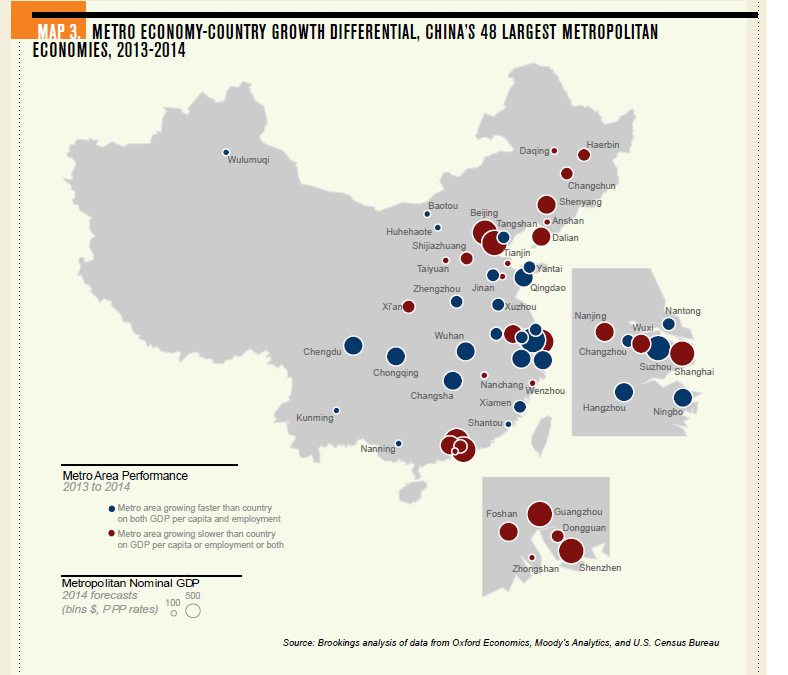 According to a report by The Brooking Institution, two-thirds of metro areas in China ranking among the fastest growing group among the 300 largest metropolitan areas worldwide. The GDP of the Chinese metropolitan regions vary widely with Shanghai at $594 billion to Shantou at $39 billion.
The seven largest metro areas comprising of Shanghai, Beijing, Guangzhou, Tianjin, Shenzen, Suzhou and Chongqing alone account for 20% of the national economy.
Source: Global Metro Monitor 2014, The Brooking Institution