Credit Suisse recently published their famous Global Investment Returns Yearbook for 2015. It is a fascinating report with a variety of superb charts. For example, the chart below shows the sector weightings for select countries:
Click to enlarge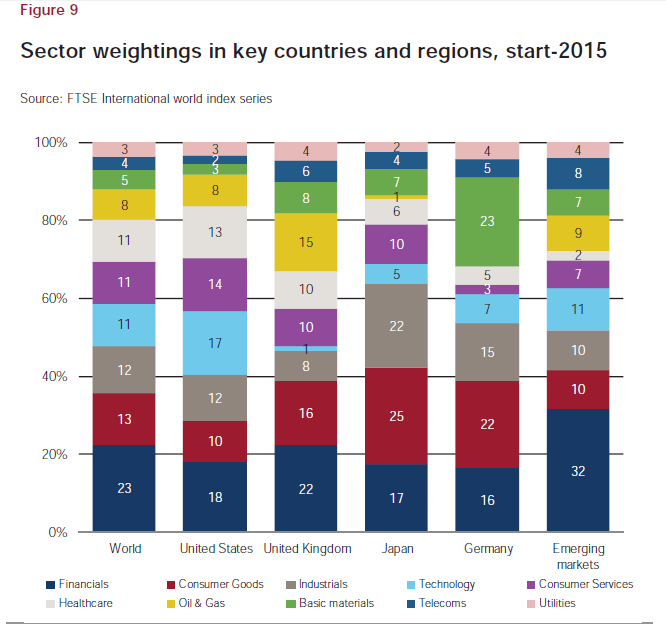 The entire report is worth a read for serious investors.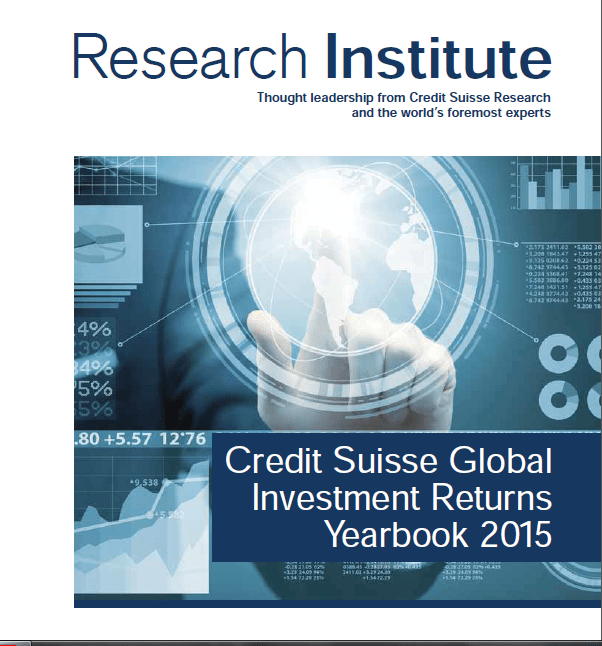 Download the full report by clicking on the above image or here (pdf).
Source: Credit Suisse
You may also want to checkout past yearbooks for 2014, 2013, 2012 and 2011.