*** UPDATE:  For the latest Dividend Withholding Tax Rates click Dividend Withholding Tax Rates By Country 2016
The withholding taxes for foreign stock dividends vary from country to country. For example, the UK withholding tax on dividends for US investors is 0% while Japan charges 20%.
The following table shows the withholding tax rates for 2014 for some of the countries. For the tax rates of all countries click on the image below to open a pdf document:
Click to enlarge and open a pdf document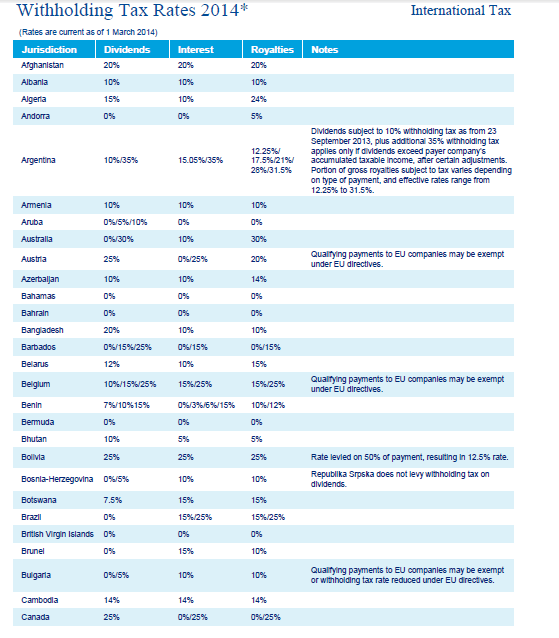 Source:  Deloitte
You can also download the pdf by clicking here.
*** UPDATE:  For the latest Dividend Withholding Tax Rates click Dividend Withholding Tax Rates By Country 2016