The latest edition of Global Finance magazine has published The World's Best Banks for 2012.From the cover story:
Some of the most successful global banks have cut back in Europe to focus on faster-growing emerging markets. Global Finance has identified the best banks in 136 countries and eight regions, as well as the best banks globally in 12 key banking categories. In selecting this year's winners, Global Finance's editorial team considered factors that range from the objective to the informed subjective. The objective criteria included growth in assets, profitability, geographic reach, strategic relationships, new business development and product innovation. Subjective criteria included the opinions of equity and credit-rating analysts, banking consultants and others in the industry, as well as corporate and financial executives.

The winners are not always the biggest banks, but rather the best banks—those with qualities that corporations should look for when choosing a bank. These are banks with the most-effective risk-management systems and excellent service.
The best banks by country as listed below:
Click to enlarge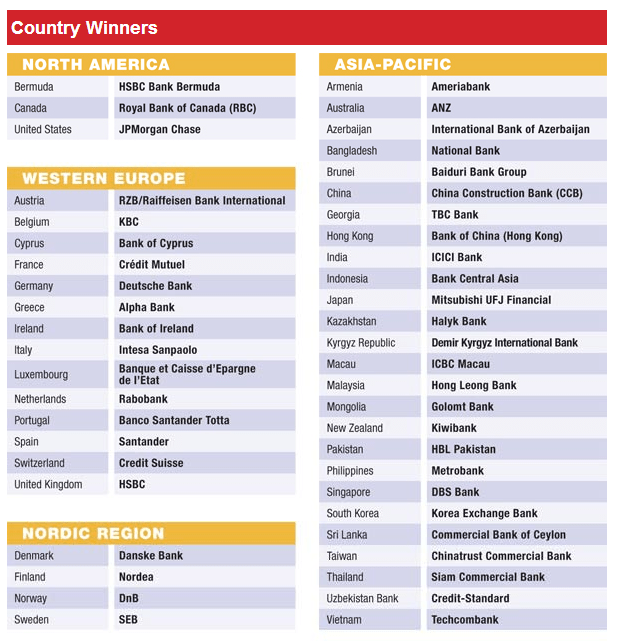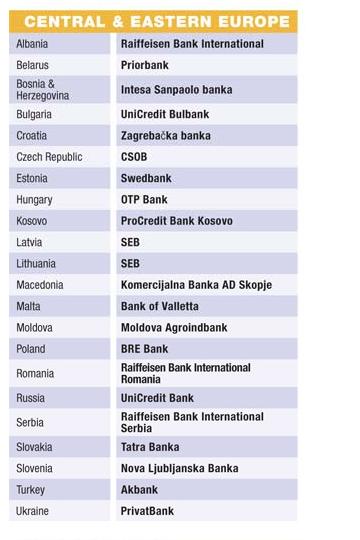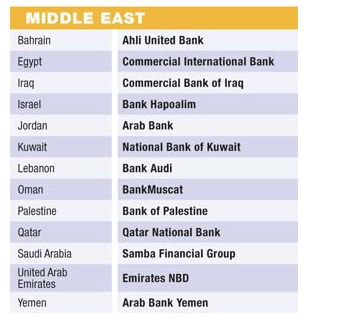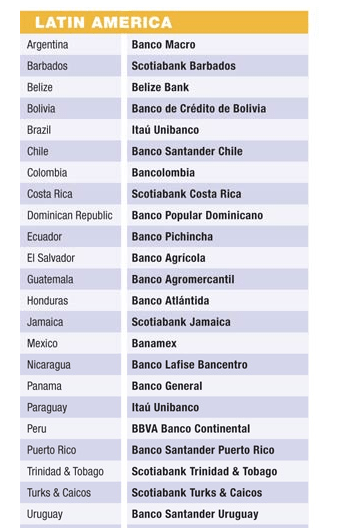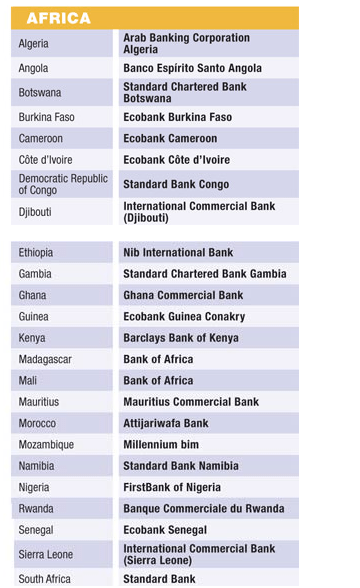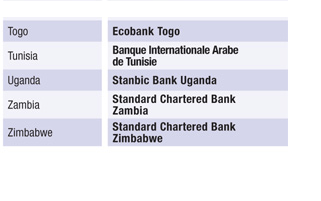 Source:World's Best Banks 2012: Country Winners , Global Finance