Holding an investment such as stocks, bonds or other assets usually yields higher returns over the long-term than short-term. The minimum long-term can defined as a duration of five years but depends depends on many factors including an individual investor's situation. Stocks for the long-term must be high quality stocks that pay dividends, have consistent earnings and are well established firms in their fields. When such stocks are held for the long-term and dividends are re-invested returns are amplified due to the effect of compounding.
Here is a chart showing how long-term investment in British stocks performed very well:
Click to enlarge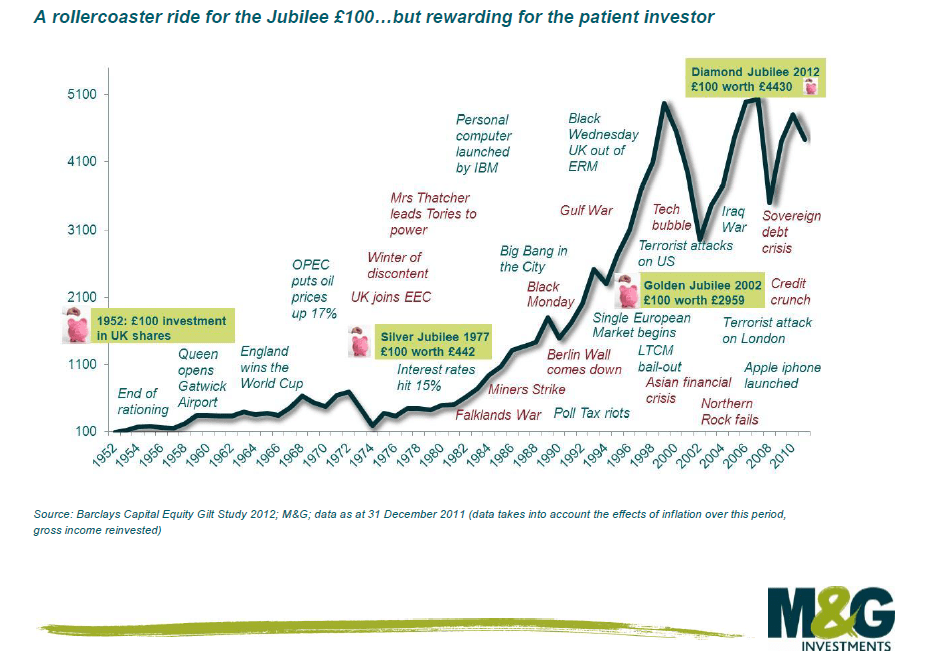 Source:
Celebrating the Diamond Jubilee: shares reign among the asset classes!, May 2012, M&G Investments
From the research report:
How has a £100 investment fared over 60 years?
If you had invested £100 in shares when Elizabeth became Queen in 1952, what journey would that £100 have been on during the 60 years? Well, over the period, according to the Barclays Equity Gilt Study (2012), £100 invested in UK shares would have returned £4,430 by the end of 2011, compared with £352 from government bonds and £249 from cash (taking into account the effects of inflation over this period, gross income reinvested). It is clear from these figures that shares provided the greatest protection from inflation, and at the same time, produced some real growth. At times during the period, inflation hit extreme highs, yet shares remained resilient compared to bonds.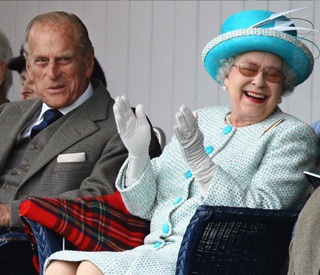 The Diamond Jubilee of Queen Elizabeth II will be celebrated through out 2012 and the key events were held in June.
Related ETF:
iShares MSCI United Kingdom Index (EWU)
Disclosure: No Positions
For a list of UK stocks trading on the US markets click here.