The S&P 500 is up around 5% year-to-date. But the benchmark index for the US banking sector, KBW Bank Index has shot up nearly 24% already this year. Bank stocks are hot again after many months of average performance. With the latest stimulus and the upcoming recovery in economy banks are in a sweet spot.
With that said, each year Bank Director magazine analyzes banks in the country and publishes a report ranking the best banks. The 2021 ranking of the 20 Top Performing Banks are shown in the table below:
Click to enlarge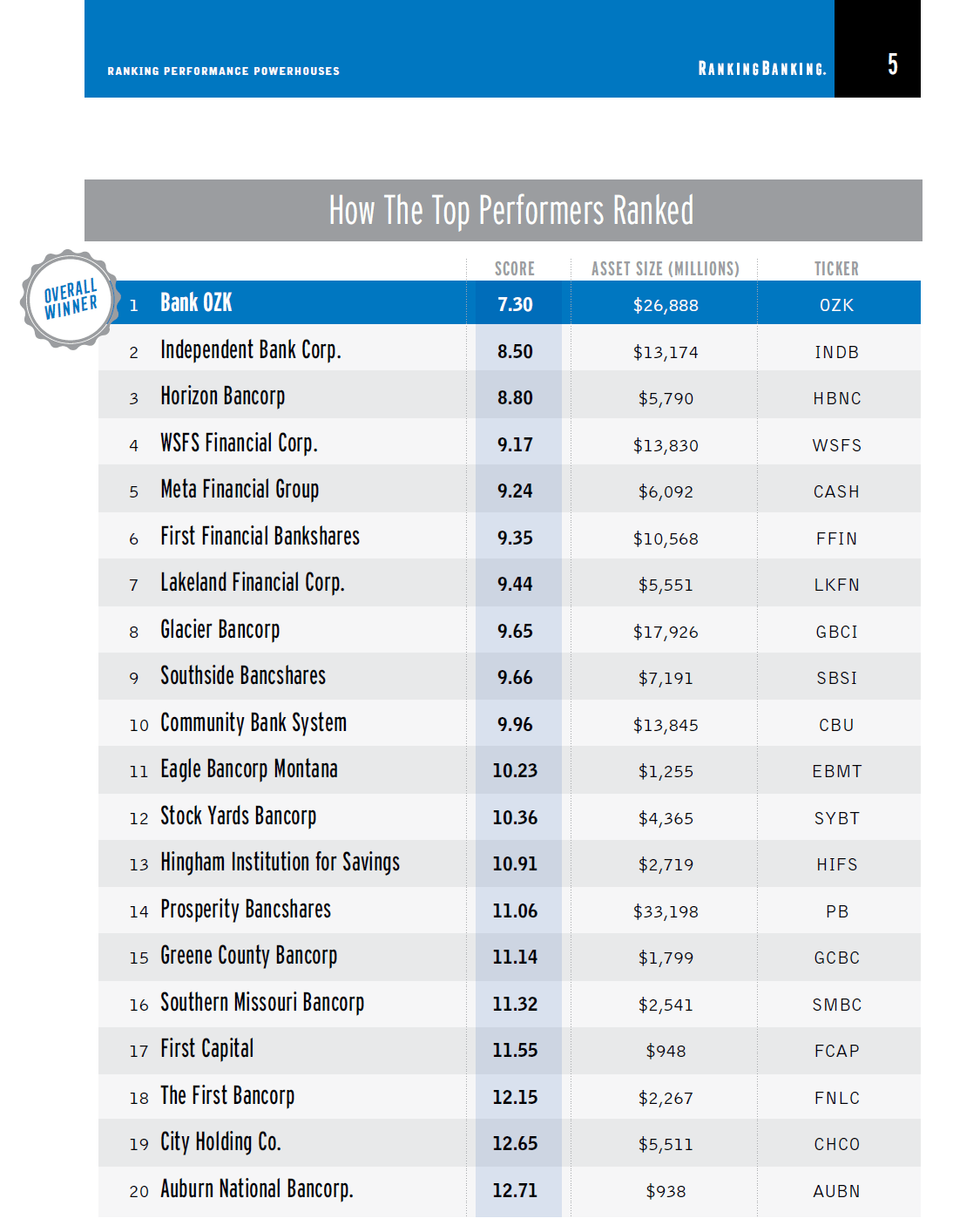 Source: 2021 Ranking Banking: Performance Powerhouses, Bank Director
The ranking listed the best banks in a many categories such as retail strategy, revenue strategy, etc. The above list shows the overall best performers. These banks were shown based on the following criteria:
For each category, Bank Director sourced quantitative data from S&P Global Market Intelligence, company filings and other publicly available information. All told, more than 150 data points factored into our analysis, with the data spanning a five-year time period, from December 2014 to December 2019 — a date selected to avoid the muddiness of the pandemic environment. We also built case studies to better understand each bank's performance, from its reputation as an employer to its technology strategy.

An algorithm was developed for each category; data points were ranked, with the lower score indicating the better performance. We then averaged the category scores to determine the overall winner. Total shareholder return was only used to identify the top 20 performance powerhouses and didn't factor further into the ranking.
For investors looking to gain exposure to the sector, the above list offers a good starting point. The complete report is also worth a read.
Disclosure: Long GBCI