The Bank Director magazine published a list of banks with the best growth strategy from its RankingBanking list. These banks are a mixture of small regional and community banks. The banks were selected based on the below criteria:
To examine the growth strategies of the RankingBanking banks, Bank Director analyzed year-over-year growth from 2019 to 2020 in pre-provision net revenue (PPNR), total loans and total deposits. We also considered organic growth by omitting acquired deposits and loans. These factors were ranked and averaged to produce a final score.
Click to enlarge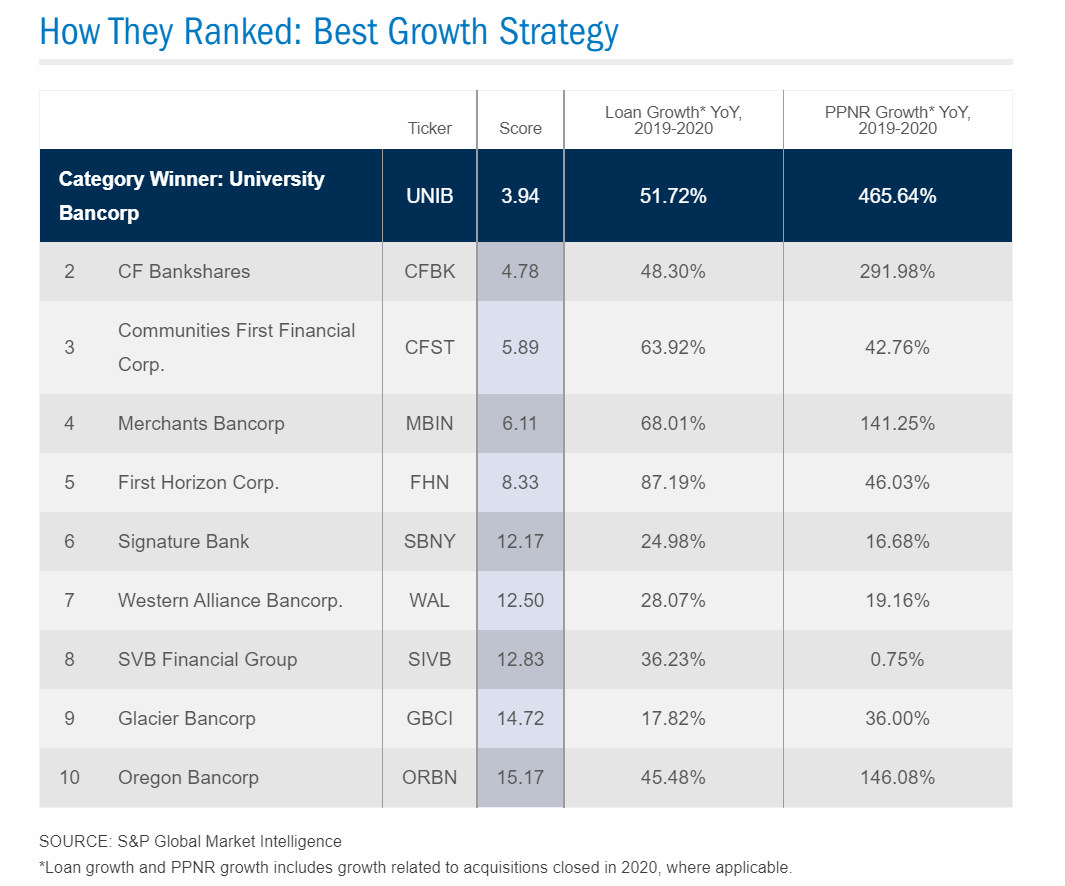 Source: Best Growth Strategy, Ranking Banking, Bank Director
Some of the banks have declined heavily so far this year. For example, Silicon Valley-based SVB Financial Group(SIVB) is off by over 27% year-to-date.
Disclosure: Long GBCI