Auto parts suppliers form a critical part of the automotive industry eco-system. Without the parts suppliers major auto makers would grind their operations to a halt. The auto parts suppliers make everything from electronic systems to seats and everything in between. The importance of the parts makers cannot be understated. For instance, airbag makers are vital to safety of passengers in any vehicle. From an investment point of view, I have always stated that parts suppliers are better than the auto makers themselves. Unlike auto makers, parts makers are not burdened with many legacy issues such as healthcare costs, pensions, etc. In addition, parts have to be replaced on a regular basis as part of maintenance and also consumers depend on new parts in times of recession as they tend to repair their cars and hold on to them longer.
With that brief intro, let's take a look at the top 100 auto parts suppliers to North America based on sales in 2022. Canada-based Magna International (MGA) ranked as the top player followed by ZF North America and Denso International America. Lear(LEA) took the 4th spot followed by Germany-based Bosch.
Click to enlarge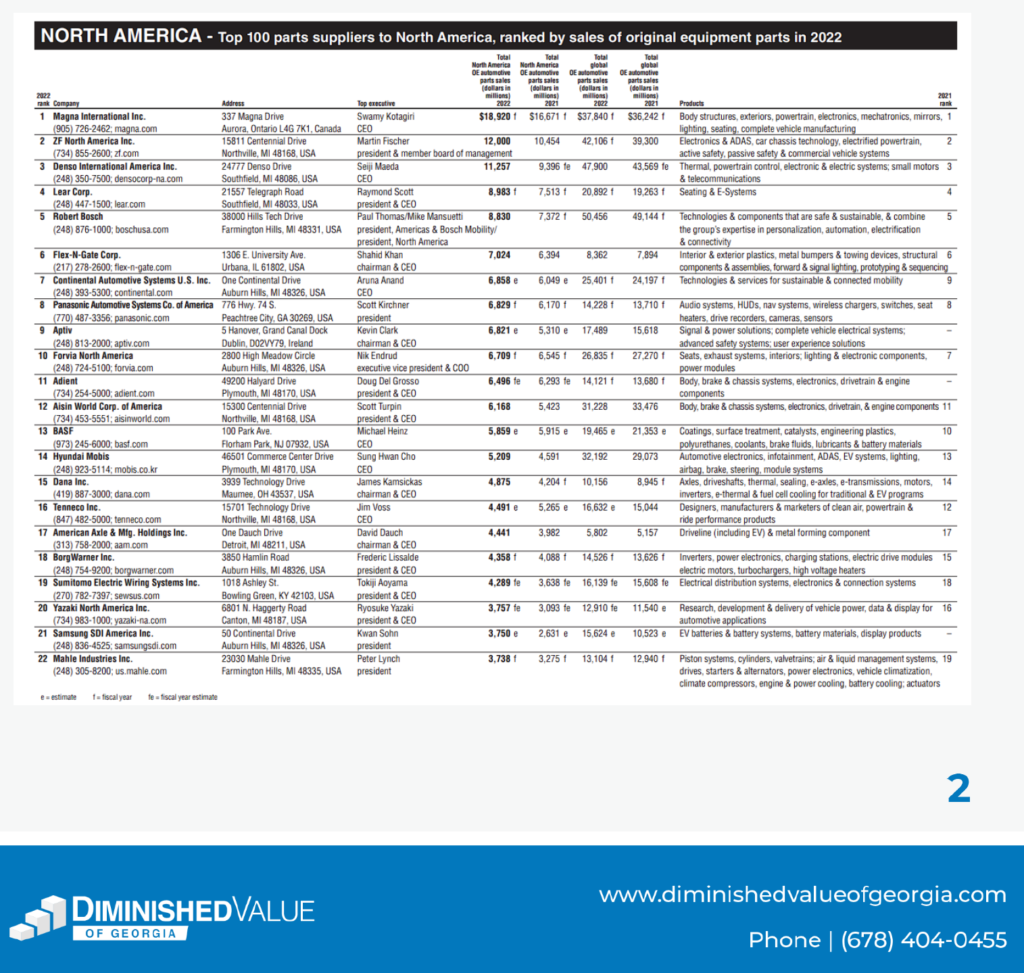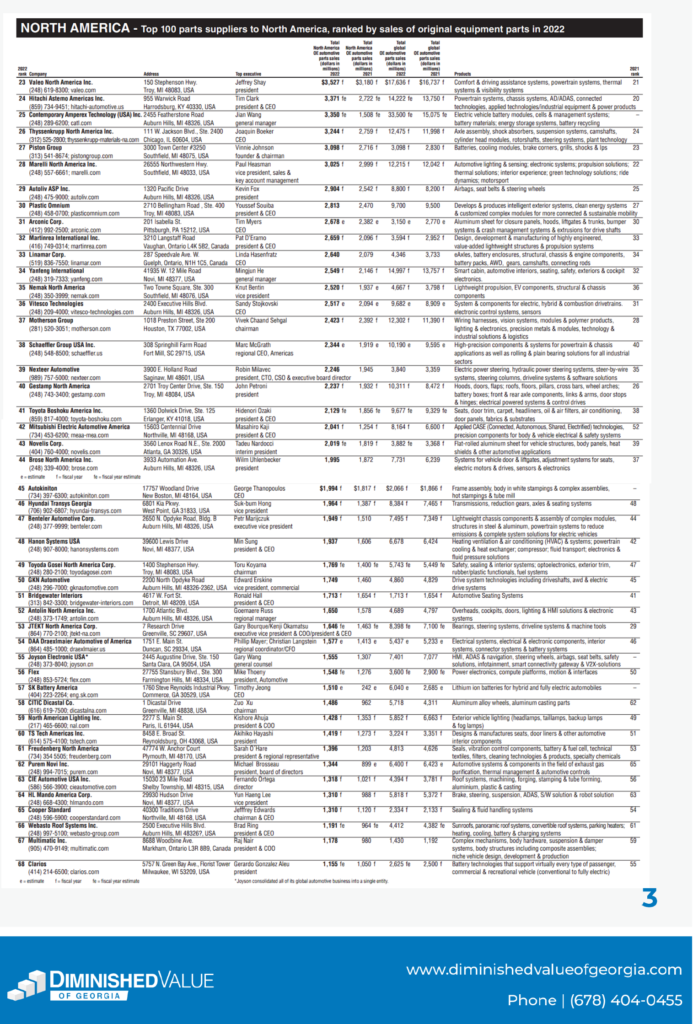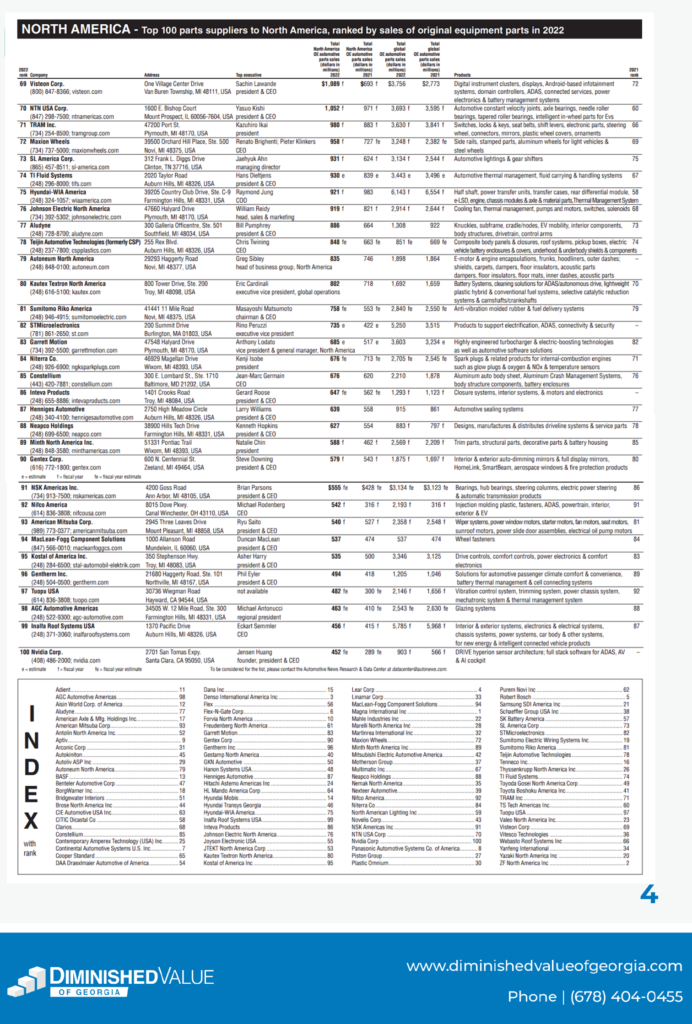 Source: Diminished Value of Georgia
Semiconductor giant Nvidia (NVDA) is the only chip company in the list above and was ranked 100th.
Disclosure: ADNT, ALV, MGA and CTTAY