The Global Automotive Market Research Company JATO recently published a report on the top best-selling 10 cars in 2022. According to this report, two models of Tesla are in the list. Japanese auto giant Toyota (TM) was the top selling auto maker accounting for 13 out of 100 light vehicles sold worldwide. The world's top seller was Toyota RAV4 followed by the Corolla model. Tesla's Model Y came in at number three and Model 3 at number 10. Apart from Toyota and Tesla(TSLA), the other auto makers with winners in the ranking include Honda(HMC), Nissan(NSANY) and Ford(F).
The World's Top 10 Best-Selling Passenger Cars in 2022:
Click to enlarge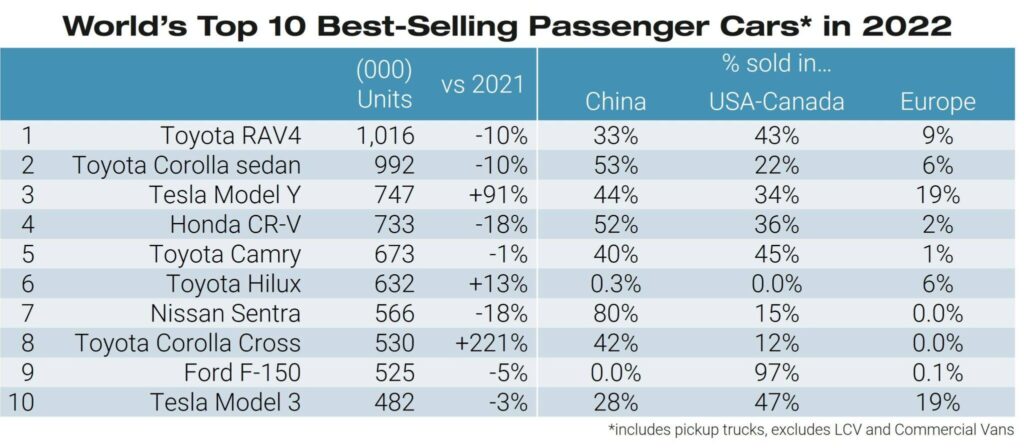 Source: Tesla places two models in the world top 10 best-selling vehicles in 2022
It is astonishing that EV maker Tesla's models are in the world's top selling passenger cars.
Disclosure: No positions