Janus Henderson Investors recently released their 38th edition of the Janus Henderson Global Dividend Index report. The report is based on a study of the dividends of the 1,200 largest firms in the world by market capitalization. Overall 2022 was a great year for dividend investors as most of these firms raised their dividend payouts. The top dividend payer in 2022 was BHP Group Ltd (BHP) followed by Petrobras (PBR) of Brazil, Microsoft (MSFT), Exxon Mobil(XOM) and Apple (AAPL) of the US. The world's biggest 20 dividend paying companies are shown in the table below:
Click to enlarge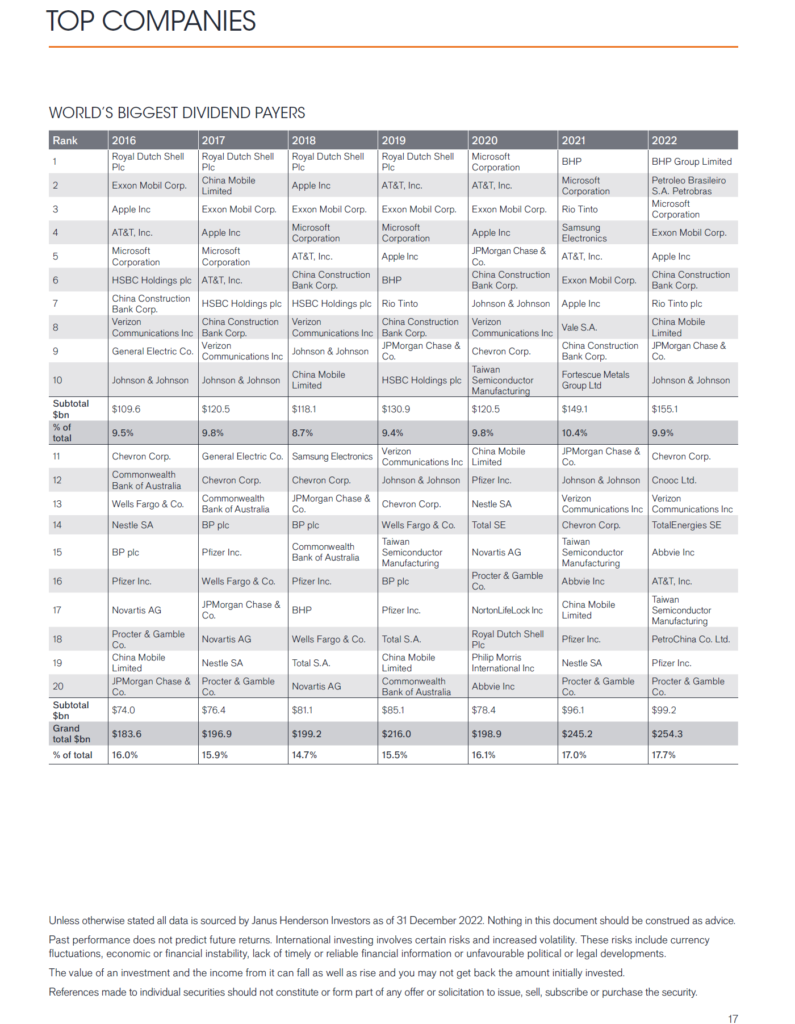 Source: Janus Henderson Global Dividend Index
Energy companies dominate this list as oil prices soared last year and profits gushed at these firms.
The full report at the above link is a worth a read.
Disclosure: Long PBR