The simple and easy way to invest in Eurozone blue chips is with an ETF that tracks the The EURO STOXX 50® Index. This index represents the 50 largest companies in the Eurozone countries based on free-float market cap. The companies include the major sectors such as technology, banks, industrial goods, consumer good, chemicals, etc. The following chart shows the sectors and the country weighting:
Click to enlarge

Source: Stoxx
The Top 10 index constituents are shown in the graphic below: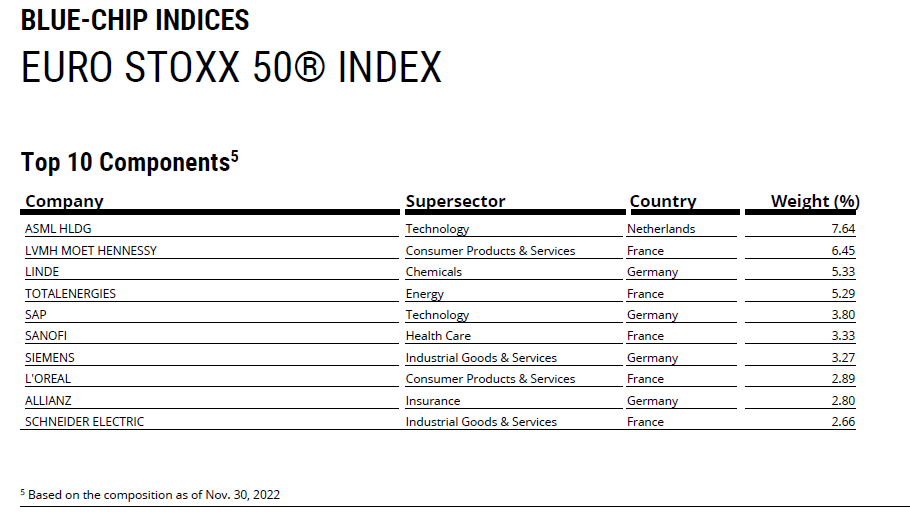 Source: Stoxx
The long-term return of the index is shown below: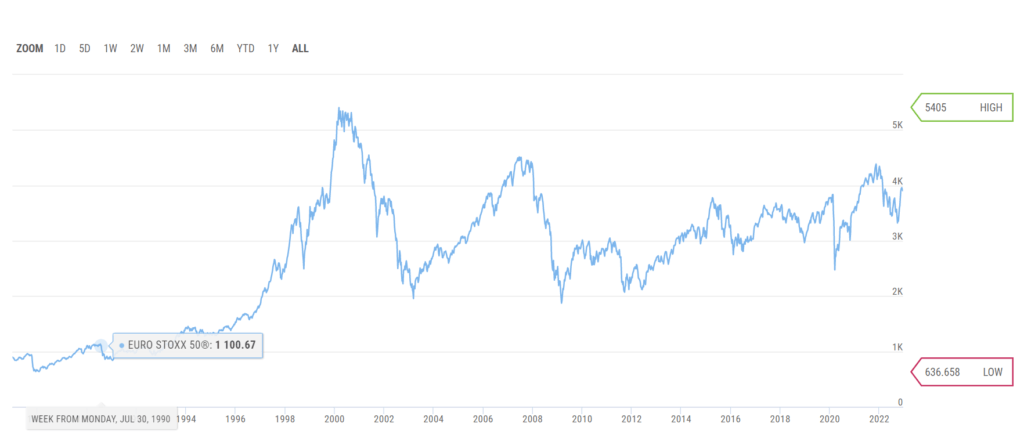 Source: Stoxx
The SPDR® EURO STOXX 50® ETF (FEZ) tracks the Euro Stoxx 50 index. Currently the fund has an asset of $1.90 Billion and a gross expense ratio of 0.29%. In line with the overall market, the fund is down 17% YTD. Over the past 5 years it has been a poor performer with a loss of 2%.
For investors interested in individual stocks, the tickers of the top 10 in the ETF are listed below:
Disclosure: No positions