Railroads are generally considered as a good barometer of the overall state of the economy. Hence it is wise to keep an eye on the direction of the stocks in this sector. The S&P 500 is flirting with the bear market so far this year with a decline of about 18%. Soaring inflation and rising interest rates are bound to cause further declines in the equity market. Railroads are also tracking the overall market. Since later March they have been on an overall downward trend as well as shown in the chart below:
Click to enlarge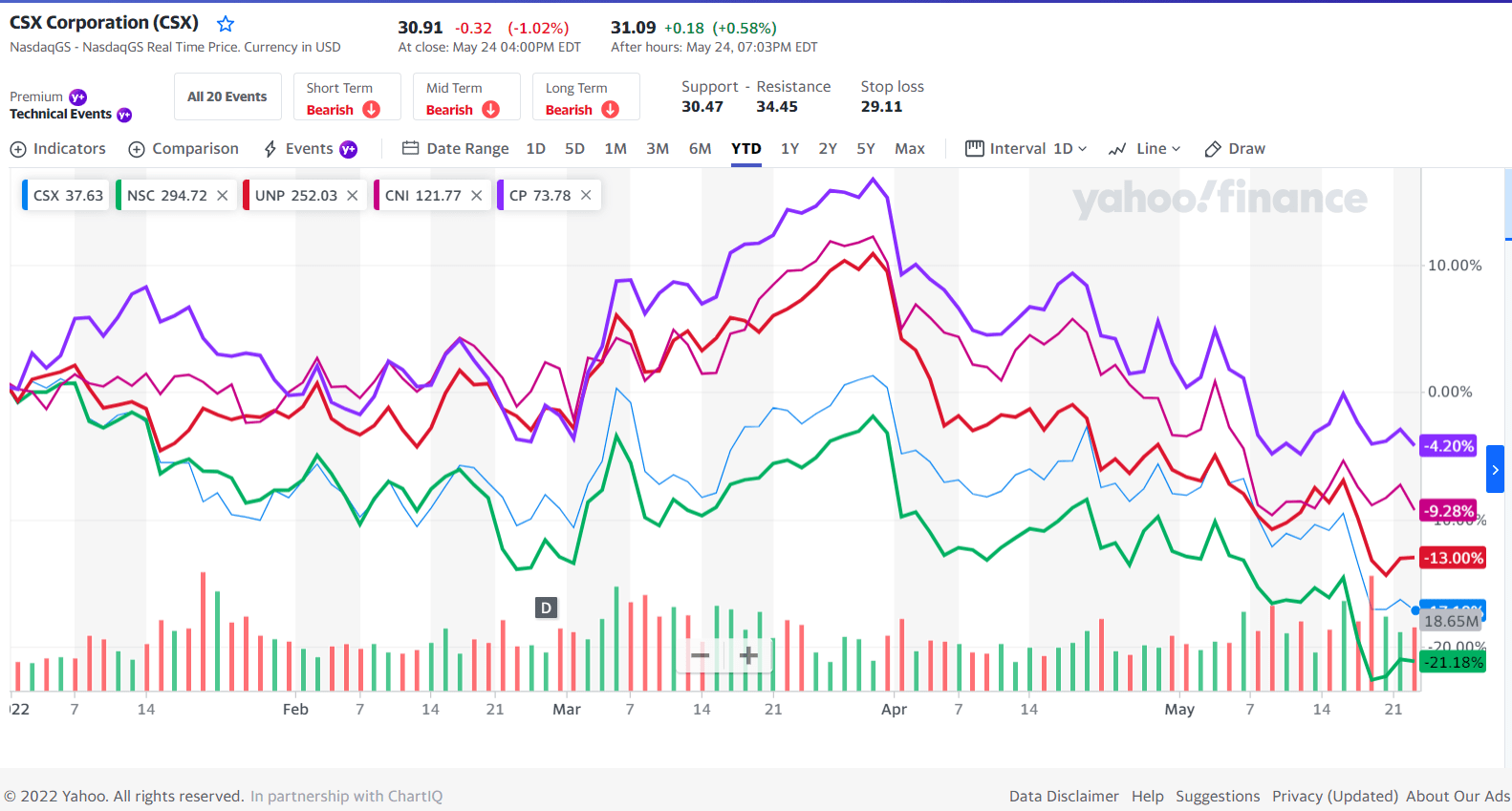 Source: Yahoo Finance
Canadian railroads have declined slightly less than their American peers. Norfolk Southern has been the worst performer with a loss of over 21% year-to-date.
Railroads are great for long-term investors. However in the current environment it is better to add them to the watchlist and monitor them for attractive entry points later. One way to grab them on the real cheap is to have buy orders in at much lower prices. So when there is dramatic declines in the market on a day it is easy to accumulate them at the best price possible.
Related Stocks:
Disclosure: Long CNI, CSX, NSC and UNP