One of the key traits of successful investors is the ability to think from a long-term perspective. Unlike short-term traders and speculators, long-term investors avoid all the daily noise and volatility in the markets and hold equities for the long-term as measured in years or even decades. Being patient and having the courage to not to sell out during huge declines in markets is especially critical. Markets go through bull and bear markets. Just because markets have performed extremely well over the past few years it does not mean that will continue forever.
With that said, a recent article at Capital Group included the below showing average annual return over all the 10-year periods from 1937 to 2021 was a decent 10.57%:
Click to enlarge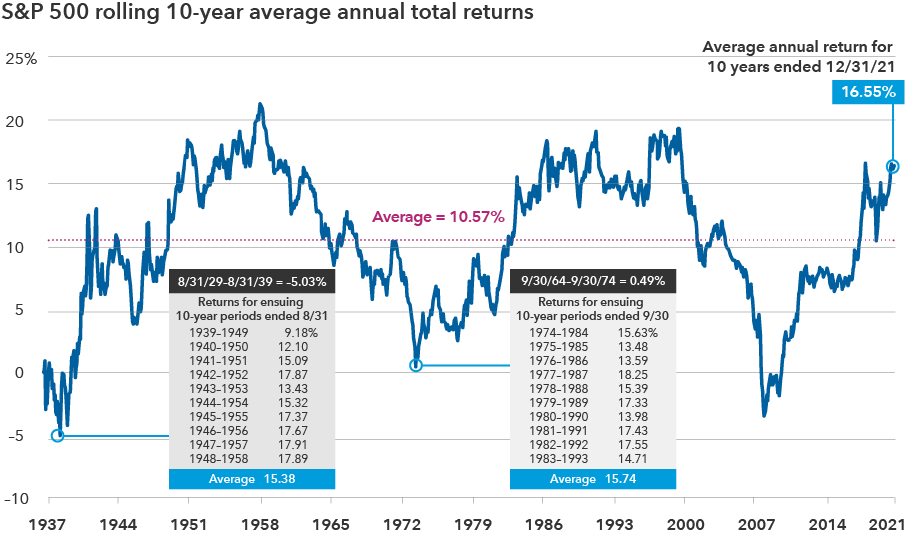 Source: How to handle market declines, Capital Group
The average annual return for the 10-year period ending 12/31/21 was even better at 16.55%. But it would be foolish to expect such great returns for the next 10-year period.
Related ETF:
Disclosure: No positions