The average bull and bear market lengths for gold are 63 and 44 months respectively for the period from 1970 to 2016 according to a report by World Gold Council. The table below shows the bull and bear market cycles and the corresponding returns.
Gold closed at $1,789.10 on November 24th in New York per Kitco.
Click to enlarge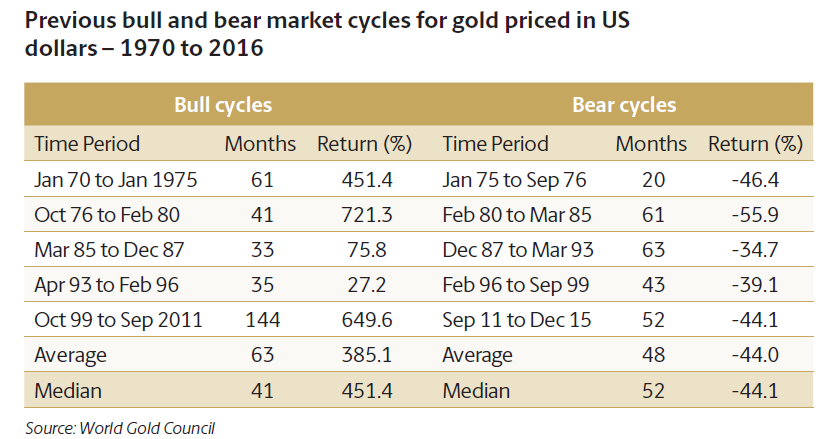 Source: The case for gold: A special report for institutionally managed superannuation funds, The Perth Mint
The Perth Mint report notes that gold needs to trade at about $5,000 per ounce during this current bull market cycle that started in December, 2015. It remains to be seen if gold can reach that levels in the coming months or years.
Related ETF:
SPDR Gold Trust ETF (GLD)
Disclosure: No positions