Gold is considered as a safe-haven asset class. During periods of uncertainty and chaos in the equity markets investors tend to flock to gold. Though gold does not generate income like equities and other assets, they offer hedge against inflation and traditionally has held its value over the long-term. Gold has been a prized asset to own since the early days of human civilization. So its no wonder that governments own lots of gold. The top 10 countries with the largest gold reserves in 2023 is shown in the infographic below. The US tops the list followed by Germany and Italy.
Click to enlarge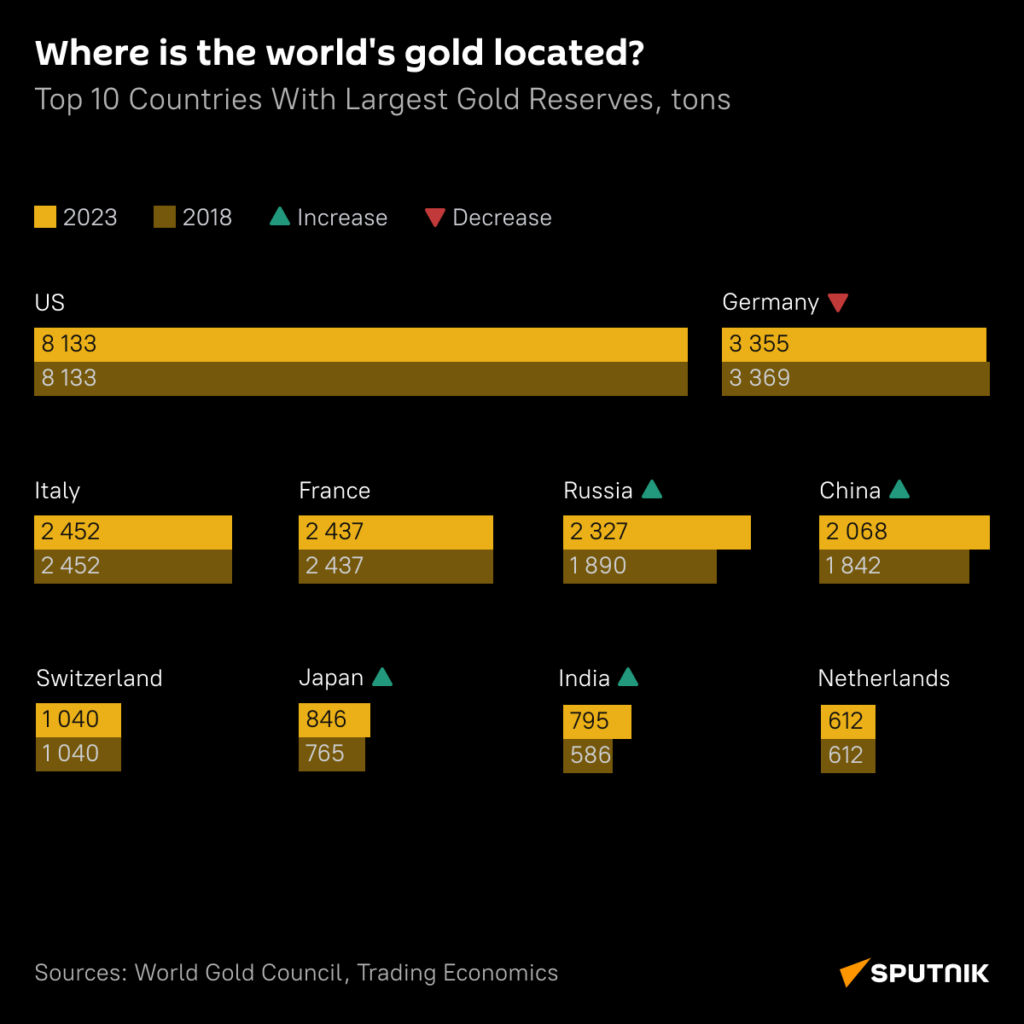 Source: In Aurum We Trust: Which Countries Have The Biggest Gold Reserves, Sputnik
The only developing countries in the above list are China, India and Russia with all of them increasing their reserves relative to 2018.
Related ETF:
Disclosure: No positions