US airline stocks soared last year towards the end of the year when a vaccine for Covid-19 was discovered. When Covid-19 started raging in the country in early last year the airline sector was one of the worst affected in addition to other sectors like hospitality and restaurants. This year though the story is different. Despite millions of Americans flying both domestically and some internationally, airline stocks have not great returns relative the overall market. It remains to be seen if airline stocks can outperform the market this year.
For instance, the S&P 500 is up nearly 17% year-to-date. But among the major four carriers, only American Airlines ( AAL) has shot up by over 25%. Rest of them have average returns with Delta(DAL) turning negative as shown in the chart below:
Click to enlarge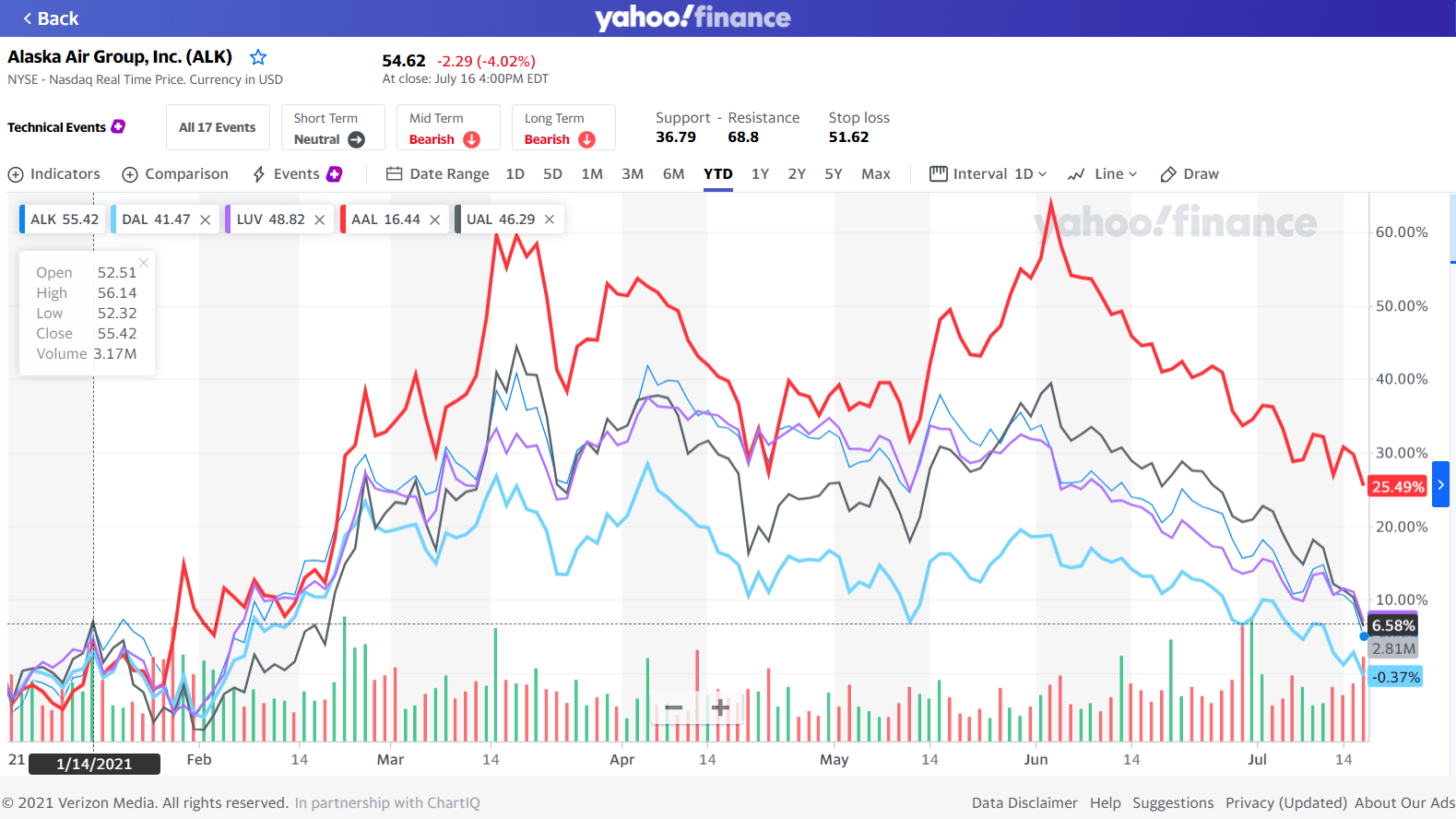 Source: Yahoo Finance
The year-to-date return chart of all listed US airlines are displayed in the following chart:
Click to enlarge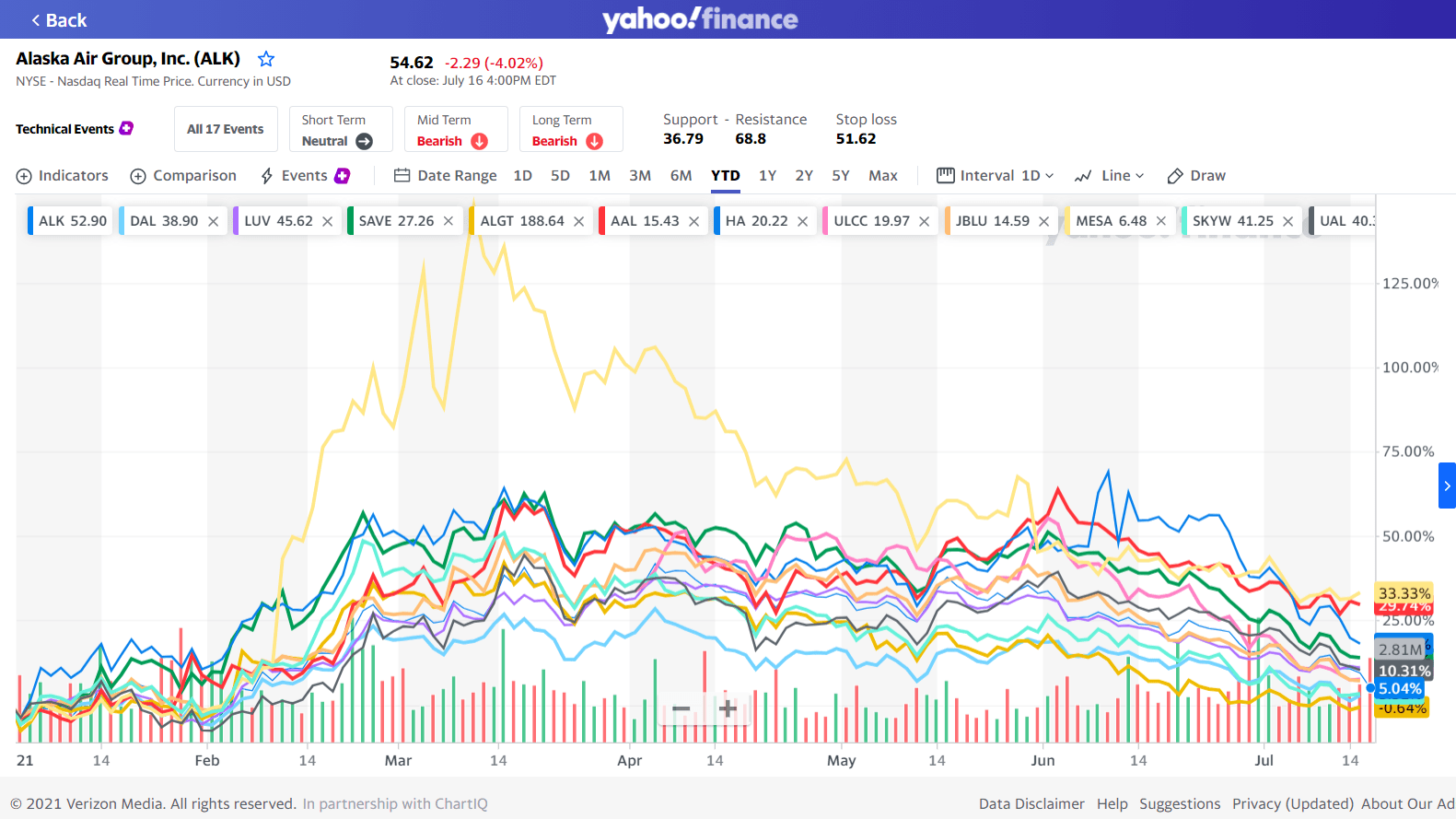 Source: Yahoo Finance
Among the risks that airline stocks face this year is the spread of the Delta variant in the US. Unvaccinated people primarily from Southern and Mid-western states traveling freely via airports and flying in planes are a potential risk factor not only to airline stocks but more importantly to fellow passengers and others.
Referenced Tickers:
Disclosure: No Positions