Four major airlines account for 81% of the domestic capacity in the US. These airlines are Delta(DAL), American(AAL), United (UAL) and Southwest(LUV). The rest of the market is shared by a few discount carriers.
The market share of the US airline industry is shown in the chart below:
Click to enlarge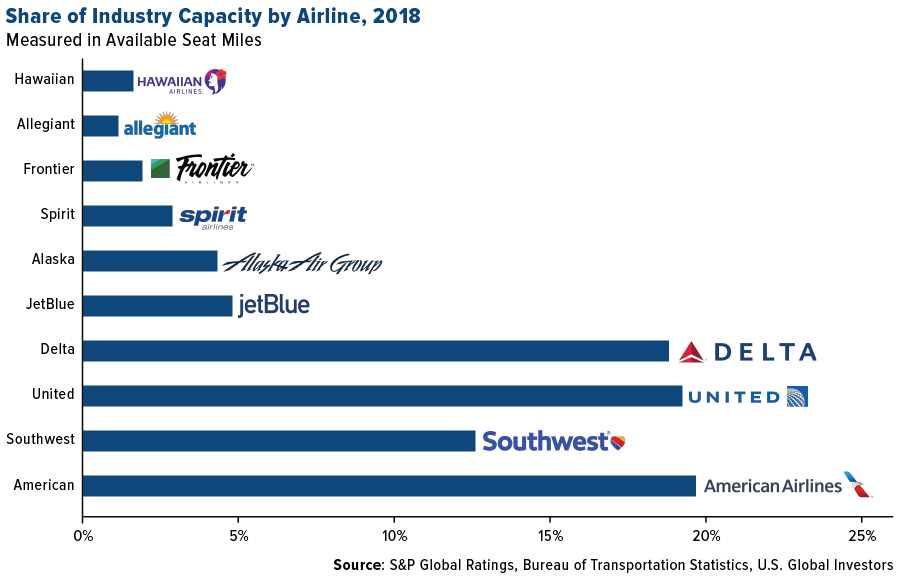 Source: How Will Airports Keep Up With Travel Demand?, August 21, 2019, U.S. Global Investors
There are two regional airlines called Mesa Air Group Inc(MESA) and SkyWest, Inc (SKYW). But these are feeder airlines that are used by the big carries such as Delta. Passengers can book seats only thru the big carriers. However these regional airlines are traded publicly.
Disclosure: No Positions