The Economist's 1843 magazine published an article ranking international airlines. According to the report, the best airlines based on user rankings are Singapore Airline(SINGY) and All Nippon Airlines.
The chart below shows the best and worst airlines:
Click to enlarge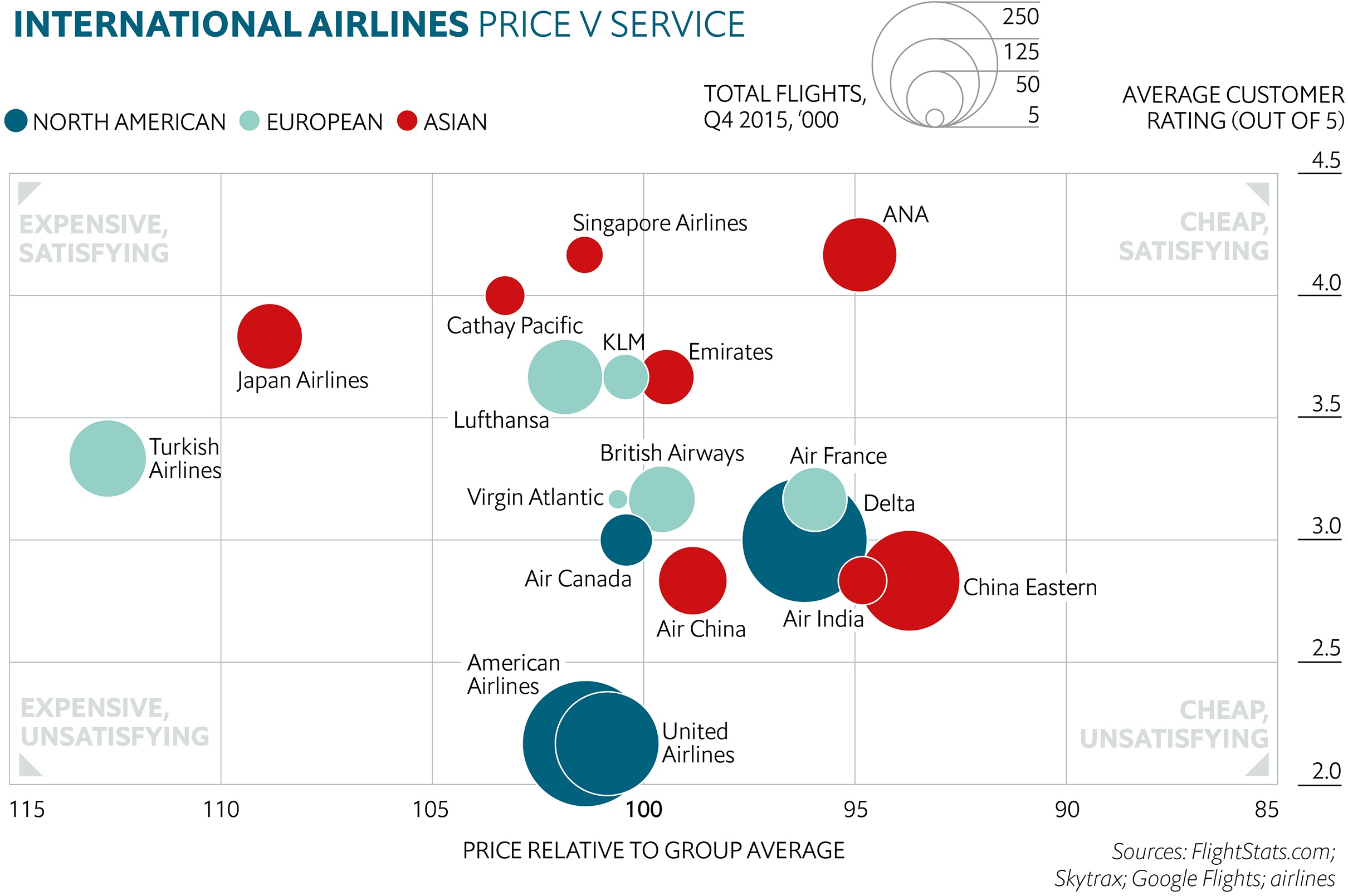 Source: Come Fly with Me, 1843, The Economist Group
Among the US airlines. Delta(DAL) earned better ratings. But American Airlines(AAL) and United Continental Airlines(UAL) received the worst scores. This is not surprising since most US airlines are not known for customer service.Other than first-class passengers they usually treat all other passengers like cattle or sheep.
Related:
Disclosure: No positions