The Top Ten Gold Producing Countries in 2020 is shown in the chart below. It is surprising that China was the top producer with over 368 tonnes followed by Russia and Australia. South Africa, the traditional leader in gold production is missing in this list. In fact, among African countries only Ghana made it to the list at number six.
Click to enlarge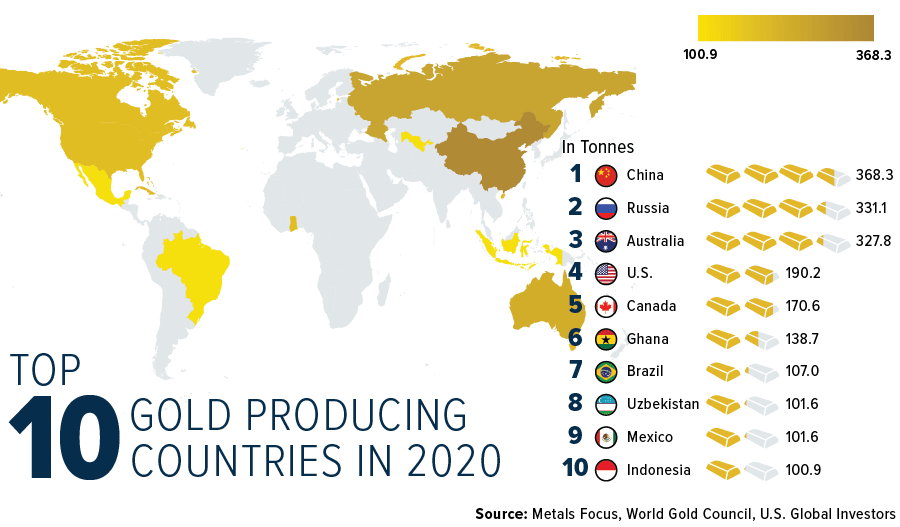 Source: UPDATED: Top 10 Gold Producing Countries, U.S. Global Investors
On a related note, the SPDR Gold Trust ETF is down over 7% YTD. In the past five years the fund has grown by 33%. Despite fears of inflation and equities too expensive, gold hasn't had a great run so far this year. It remains to be see if gold benefits from any correction or crash in the equity market.
Related ETF:
Related stock lists:
Disclosure: No Positions