The following chart shows the sector returns for the S&P 500 from 2007 to 2019. This is the last chart in the series published by Novel Investor. Earlier I posted return charts for International Developed Markets and Emerging Markets.
Note: Click S&P 500 Sector Performance by Year From 2007 To 2021 for the latest chart.
Click to enlarge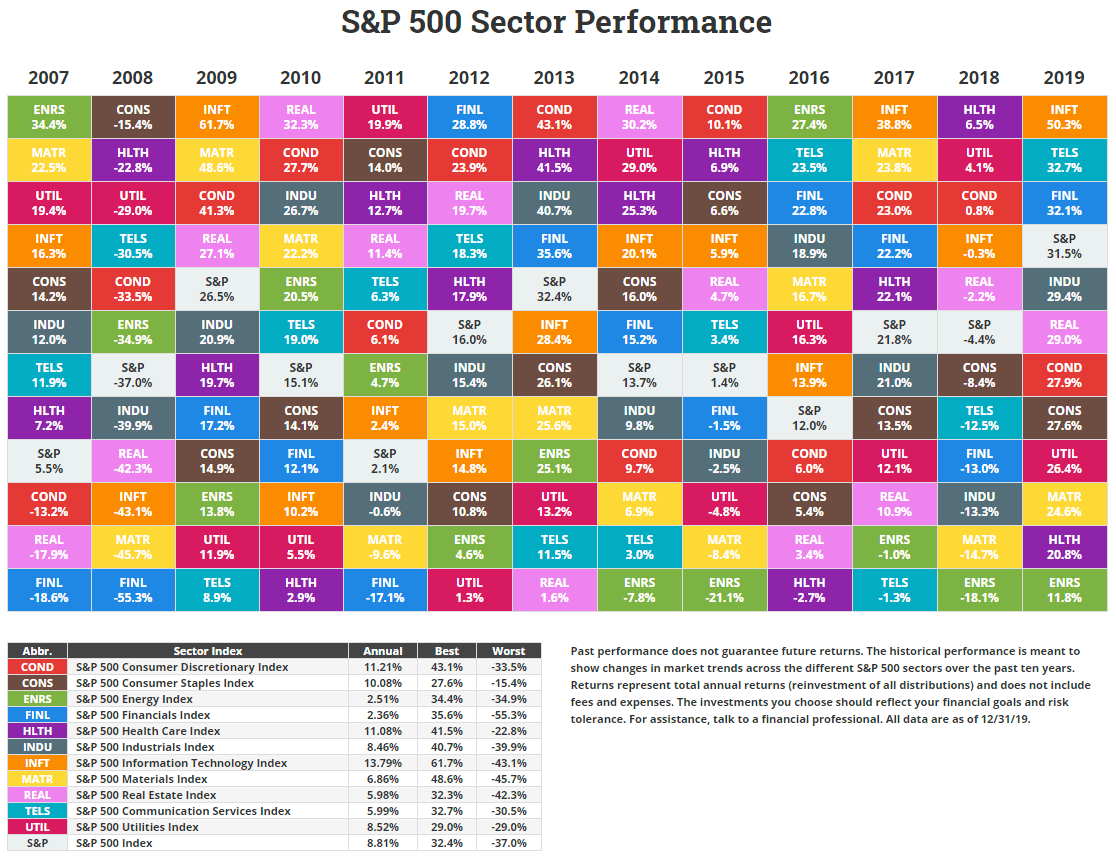 Note: Returns shown above are Total Returns (i.e. returns including dividends reinvested)
Source: Novel Investor
In 2019, the best performer was the IT sector with an astonishing growth of over 50%. The energy sector had the worst return even as oil prices stabilized and increased.
Diversification is the simplest and easiest way to reduce risk and increase a portfolio's return. The above colorful chart vividly illustrates the point.
In addition, the chart also shows that not one sector is the consistent winner year after year.
Related ETFs:
Disclosure: No Positions