I posted the returns chart for emerging markets in an earlier article. The following chart shows the equity returns of single country MSCI indices for developed markets from 2005 thru 2019:
Click to enlarge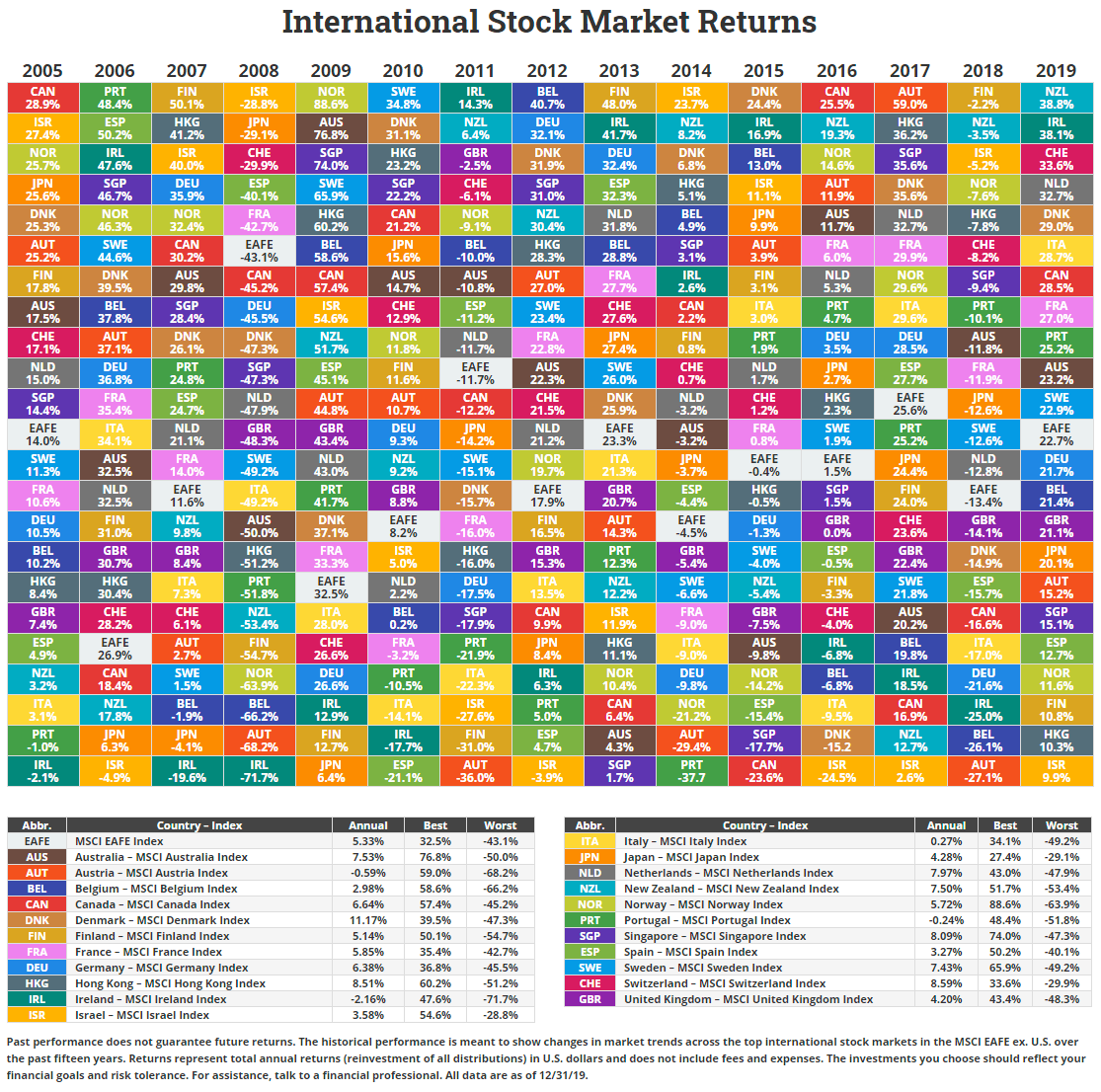 Credit: Novel Investor
Among the developed markets, New Zealand was the best performer with a return of about 39% in 2019 followed by Ireland. The market with the worst return was Israel and the second poor performer was Hong Kong. Even the Brexit bogged down UK yielded a decent 21% return.
Related ETFs:
Disclosure: No Positions