Europeans are the world's most prolific travelers. From seeking sun to sand and everything in between Europeans travel all the world. Britons especially travel abroad for many including cheaper prices, better weather and other factors.
The following table shows the Top 10 countries visited by Britons based on 2017 data:
Click to enlarge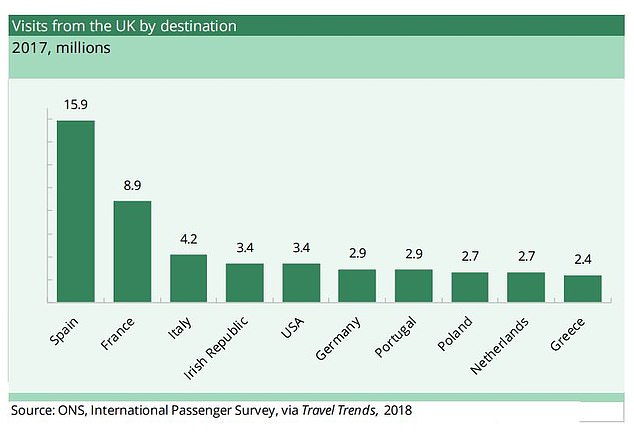 Source:Which travel destinations have the cheapest car hire? Britons' favourite holiday location Spain is fifth, as we reveal the top ten, This is Money
Spain is the most visited country followed by France and Italy. The sunny weather in Spain is like heaven compared to the awful weather in the UK most of the year. Greece is not as popular to Britons as the Germans. Greek islands are highly popular with Germans and they constitute the largest foreign visitors in many Greek islands including Crete.