The Top 20 Regional Banks in the US were published last month by the Bank Director magazine. These banks were ranked for each of the four regional categories: Northeast, Midwest, South and West using data from 2018. The winners were selected based 10 factors such as Branch Network Strategy, Retail Strategy, Small Business Strategy, Core Deposit Strategy, etc. South State Corp(SSB) from the South was the overall winner with a score of 2.29.
The top 20 regional banks in the US are shown in the table below:
Click to enlarge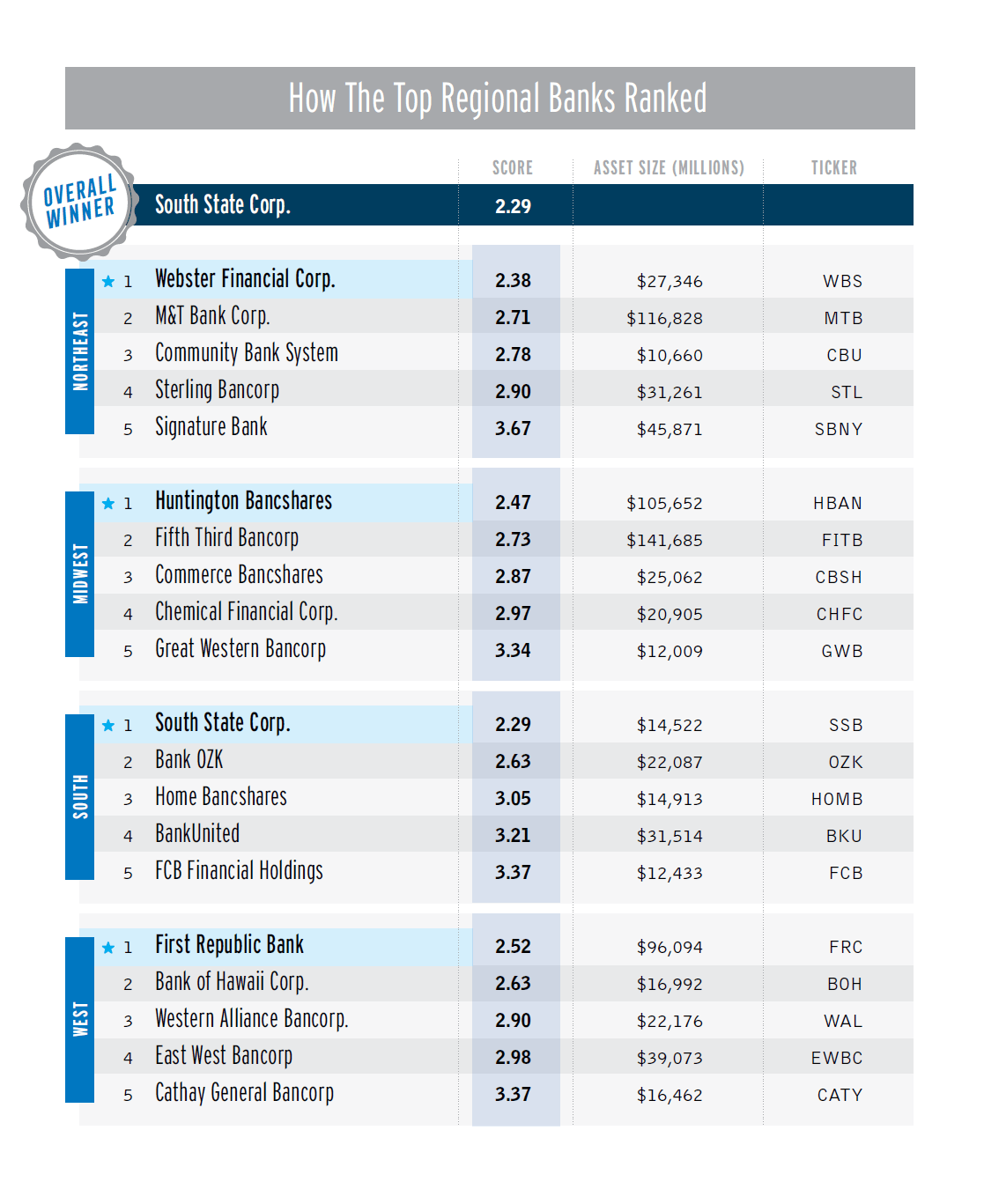 Source: Ranking Banking – Regional All-Star 2019, Bank Director
Bank of Hawaii(BOH) is one of the best stocks for long-term investment.
Related:
You may also like:
Disclosure: No Positions