The Russian stock market looked a lot different before the revolution than it is now. The Russian revolution occurred in 1917 when the old czarist monarchy was overthrown by the communists and the former Soviet Union was born. In 1913, the stock market in Russia was highly dominated by railroads and finance according to an article in Investment Office site using data from the Global Finance Database. In that year, the three major sectors were railroads, finance and energy with weightage of 40%, 38% and 14% respectively as shown in the chart below:
Click to enlarge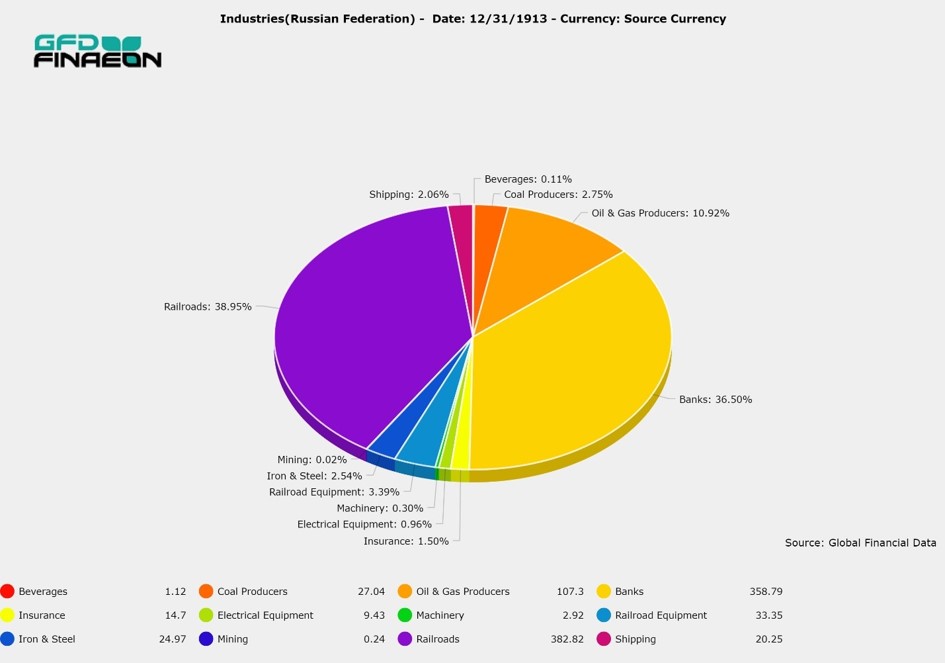 Source: The Russian Stock Market Before the Revolution, Investment Office
In early 20th century railroads were booming as the vast country was developing and far flung reaches of the empire were connected by railroads.
Compared to the sector breakdown shown above, the Russian market's sector breakdown has changed significantly. The energy sector accounted for more than half of the main MOEX Russia Index in September 2018. The MOEX Russia Index was formerly known as the MICEX Index and is the benchmark index of Russia. Financials amounted 19% and metals & mining at just over 14% was the third largest sector in the index.
Click to enlarge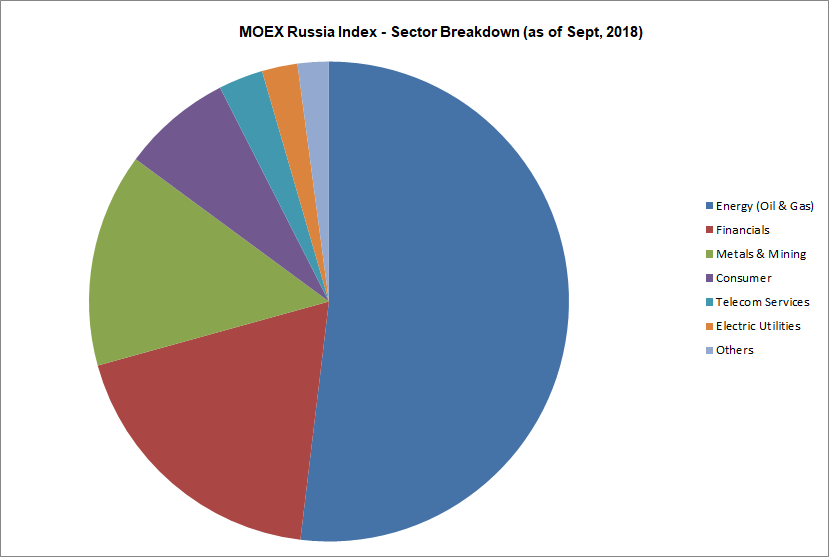 Source: MOEX
The biggest difference in the sector weightings between 1913 and 2018 is that railroads has been replaced by the oil & energy sector. With the country full linked there is no need for further expansion of railroads but the global demand for Russia's crude oil and natural gas has soared leading to that sector becoming the biggest of the Russian equity market.
Related:
ETF:
Market Vectors Russia ETF (RSX)
Disclosure: No Positions