The Top 10 Global Banks by Assets for 2018 is shown in the chart below. According to the Bloomberg article 9 out of the top 10 banks were Japanese in 1988 before the Nikkei collapsed Before the Global Financial Crisis of 2008, the list was dominated by US and European banks. After the crisis most of these developed banks crashed and would not exist today if they were not bailed out by the states. European banks especially were the hardest hit and never recovered due to incompetent managements, political paralysis, dithering regulators and politicians. The banking crisis shows that when a crisis hits, Americans are better in handling and fixing it than the Europeans. Sometimes one has to wonder if all those European bankers know even how to run a mom-and-pop grocery store in a third-world country let alone a complex operation like a bank.
Click to enlarge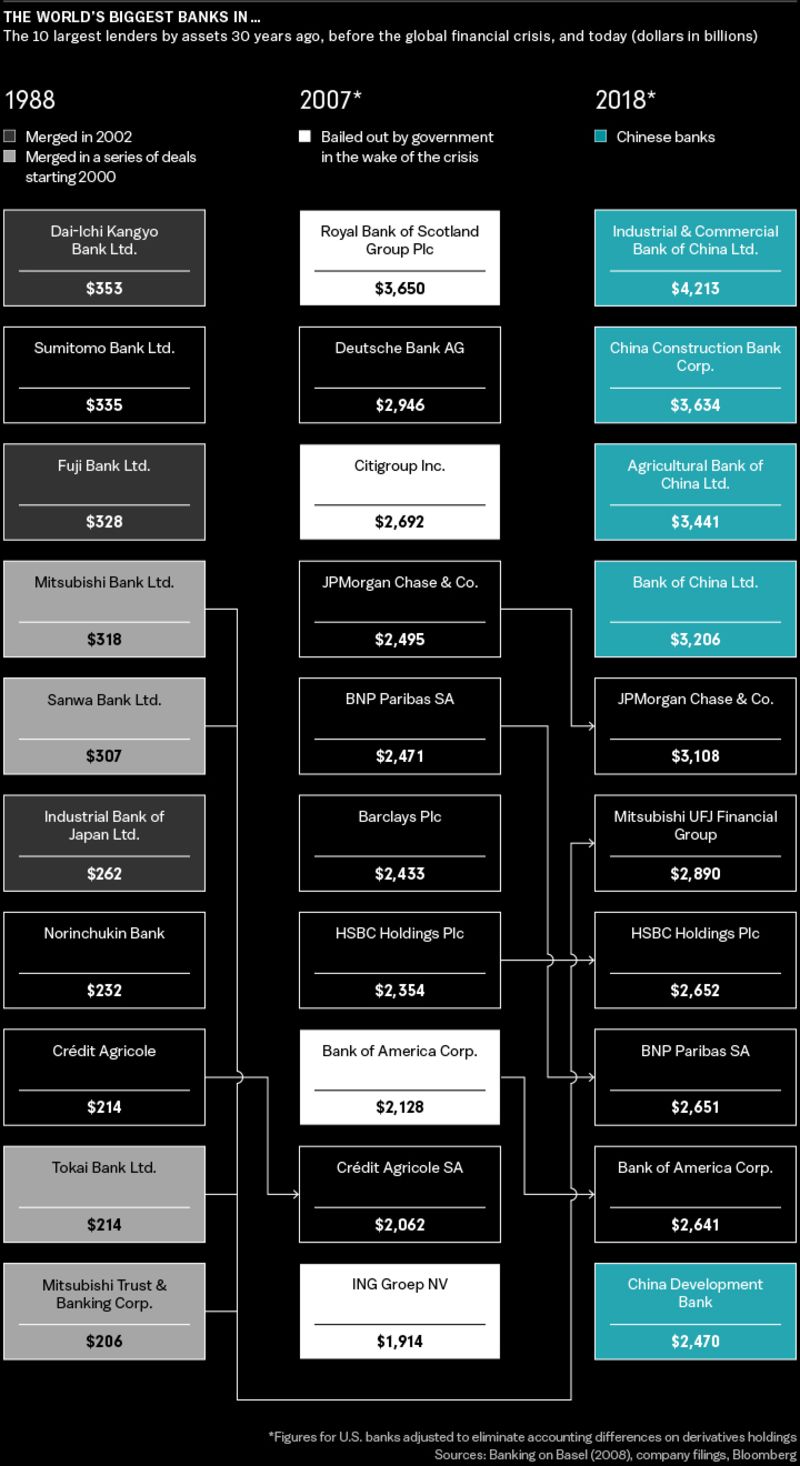 Source: China's Giant Banks Top This Ranking. And That's a Cause for Concern, Bloomberg
Of the top 10, five are Chinese banks including all top 4. The only European bank is the French BNP Paribas(BNPQY). UK-based HSBS(HSBC) is really an Asian bank with roots in Hong Kong.
Disclosure: No Positions