In an article earlier this week, I wrote why foreign stocks may be better for a Dividend Growth Strategy than US stocks. In this post, let us discuss how investing in foreign stocks with dividend aristocrats could increase diversification and potentially offer higher total returns as well in addition to better dividend growth according to a report by S&P.
From the S&P report:
Compared to S&P Dividend Aristocrats Indices in international markets, the S&P High Yield Dividend Aristocrats has provided outperformance in terms of total return over the past 1-, 3-, 5-, and 10-year periods (see Exhibit 13). Nevertheless, there have been several long periods when international stocks outperformed U.S. stocks. For example, from 2002 to 2007, Pan Asia, Canada, and global markets outperformed the S&P High Yield Dividend Aristocrats. Pan Asia did well from 2009 to 2012. Japan did well from 2013 to 2015 (see Exhibit 14).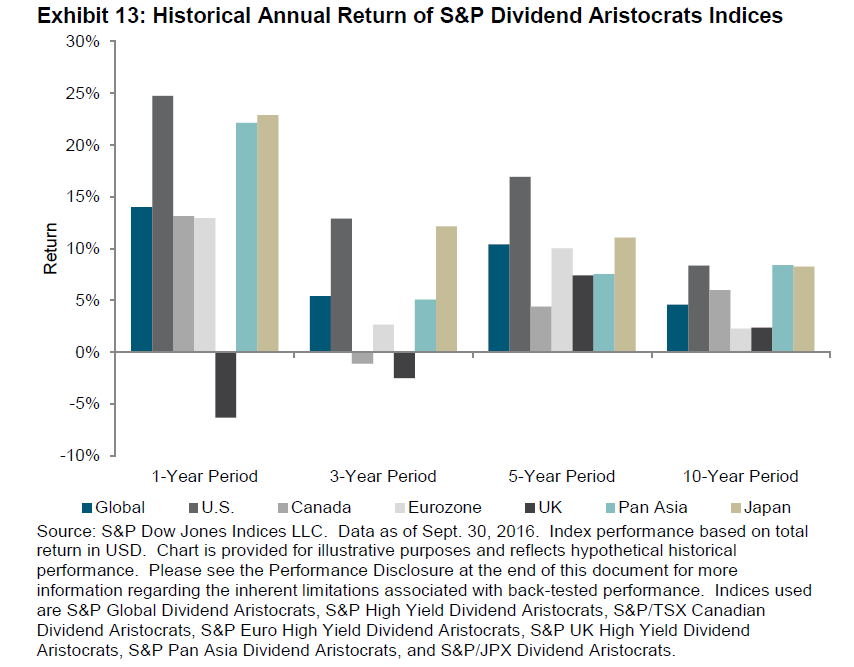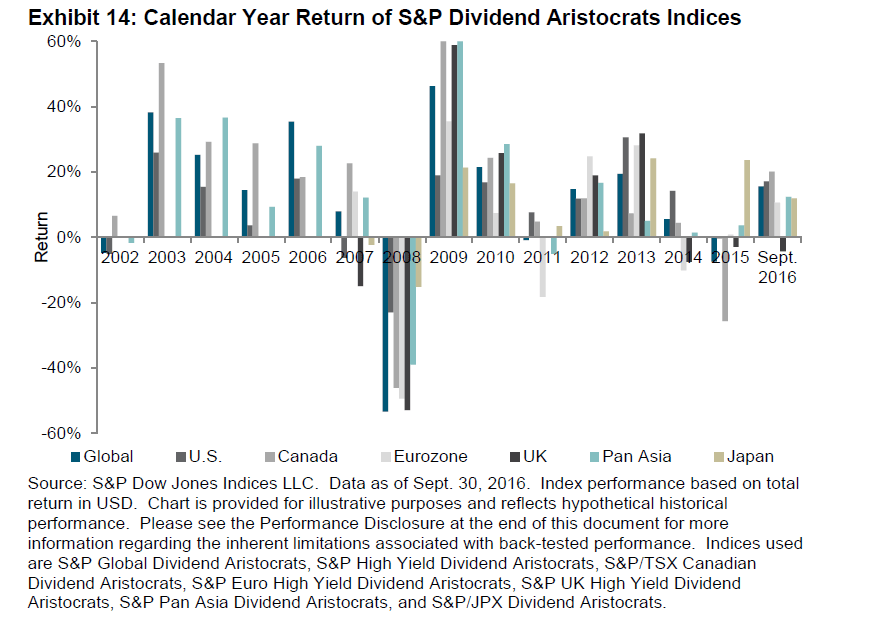 Source: A Case for Dividend Growth Strategies, S&P Global
This is not surprising since higher base dividend yields and higher dividend growth annually could lead to higher total returns.
Some of the constituents in the S&P Euro High Yield Dividend Aristocrats are: Total SA (TOT), Siemens AG (SIEGY), Muenchener Rueckversicherungs-Gesellschaft AG (MURGY), etc.
Disclosure: No positions