One of the critical factors for success in equity investing is investing for the long-term which can considered as 5 years of more. Holding solid high-quality stocks for 10 years or even decades can create fabulous wealth.
The UK edition of The Vanguard 2016 Index shows the power of long-term investing and diversification:
Click to enlarge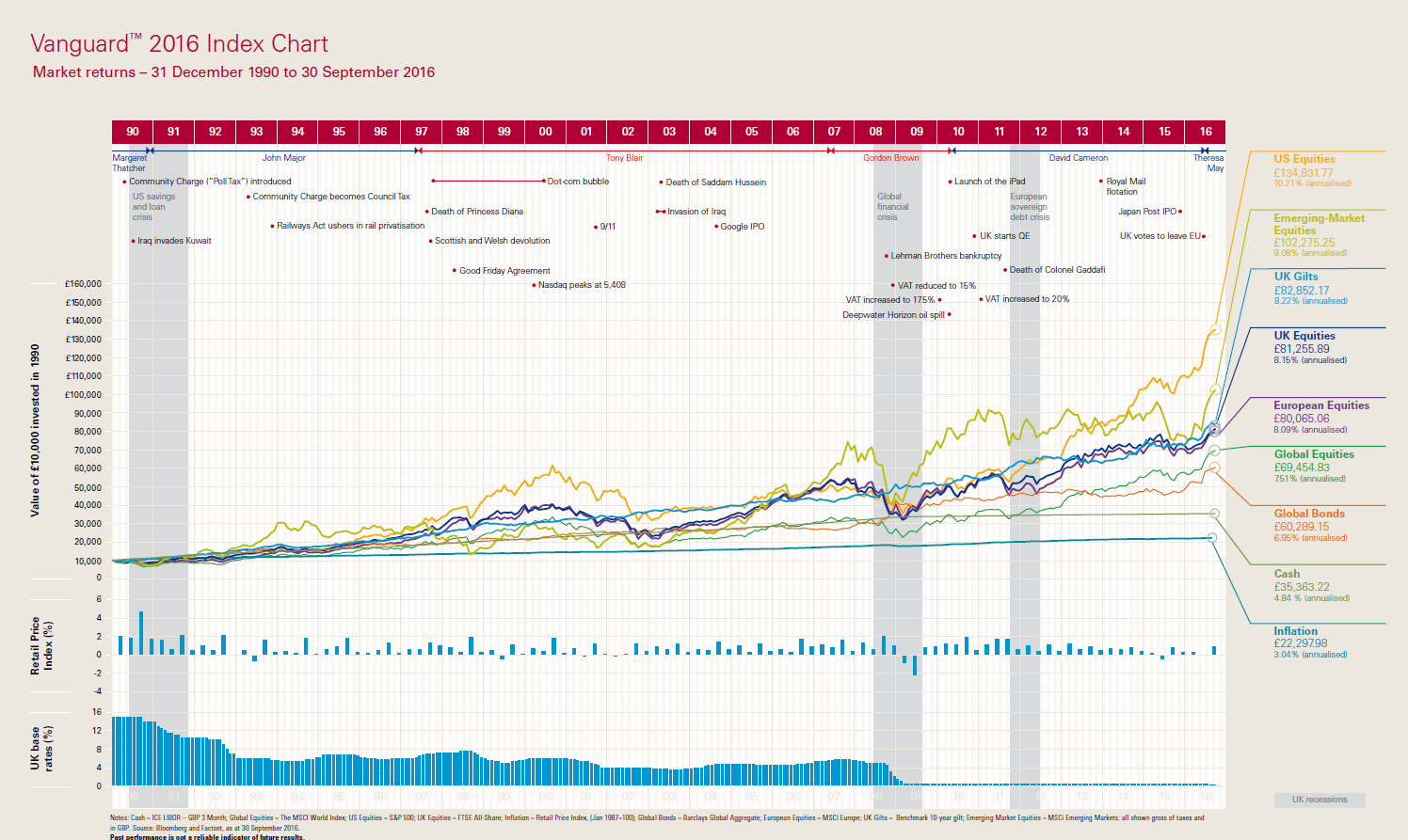 Source: The Vanguard 2016 Index – Putting market moves into long-term perspective, Vanguard UK
Over 26 years from December 1990 thru September 2016, an investment of 10,000 pounds by a UK investor would have grown to over 134,000 pounds if invested in U.S. stocks for an annual return of over 10%. The same investment in Emerging stocks would have produced a growth of over 9% annual return. UK equities would have returned an annual return of over 8%.
Overall this chart shows, over the long-term stocks beat bonds and cash.
In the years since 1990, many world events including some very significant  ones have occurred as noted in the chart. Despite all the positive and negative world events, stocks continued to march upwards.
The table below shows the importance of diversification:
Click to enlarge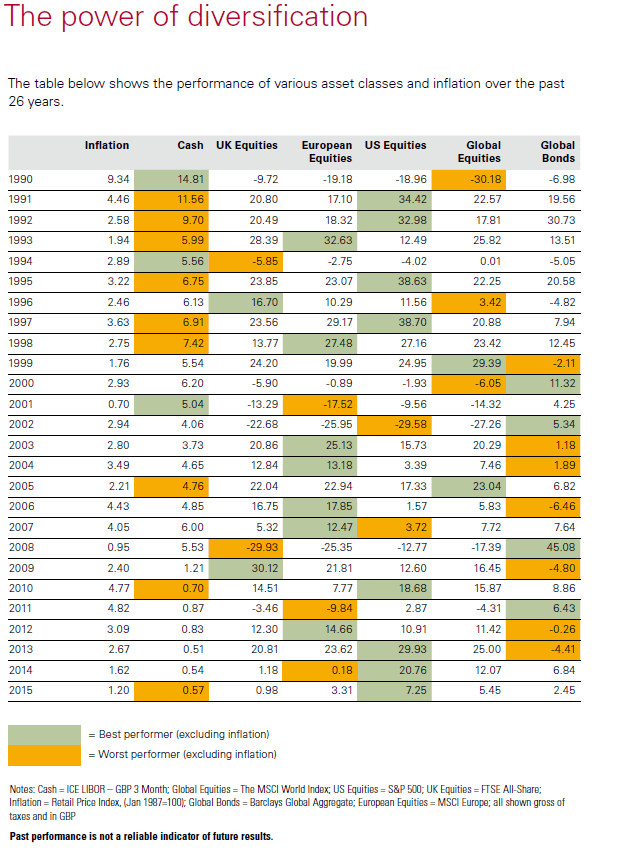 Source: The Vanguard 2016 Index – Putting market moves into long-term perspective, Vanguard UK
Download: The Vanguard 2016 Index (UK Edition in pdf)
Related ETFs:
Disclosure: No Positions