U.S. firms are paying out more of their earnings in dividends to shareholders than investing in R&D or growing their businesses according to a report in the journal today. Though the dividend yield of the S&P 500 has stayed around 2% for many years, the payout ratio has increased in recent years to record levels.
The following chart shows the dividend payout ratio of S&P 500 against European stocks as measured by the Stoxx 600 index:
Click to enlarge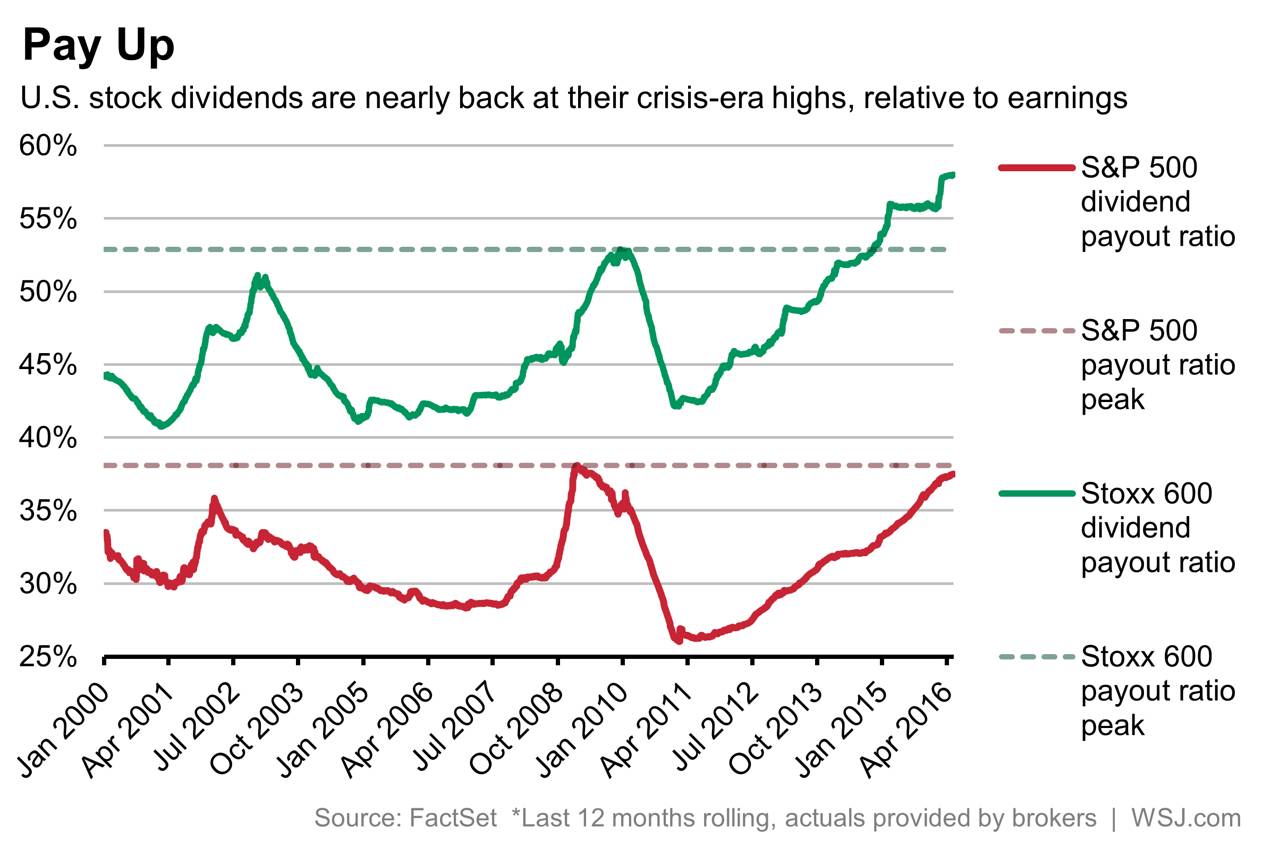 From the news report:
S&P 500 companies have paid out 37.5% of their earnings in dividends over the past 12 months, just a fraction below the 38.1% recorded in 2009, when earnings were plunging during the depths of the financial crisis.

In Europe, the payout ratio surpassed financial crisis levels in late 2014. The Stoxx 600′s payout ratio is now at 58%. Part of the difference between the U.S. and European ratios is down to a preference for share buybacks in the U.S.
Source: Fund Managers Sour on Dividend Boom as U.S. Payouts Climb Towards New Record, WSJ, May 18, 2016
Many U.S. firms generally prefer to buy back their own shares than pay out cash in the form of dividends to shareholders. European companies prefer to payout dividends than share buybacks.
Also checkout: