The benchmark DAX Index closed at 9545.27 yesterday. With a decline of 11.1% so far, the index is down more than most other developed European markets year-to-date.
The following chart shows the two-year return of the DAX: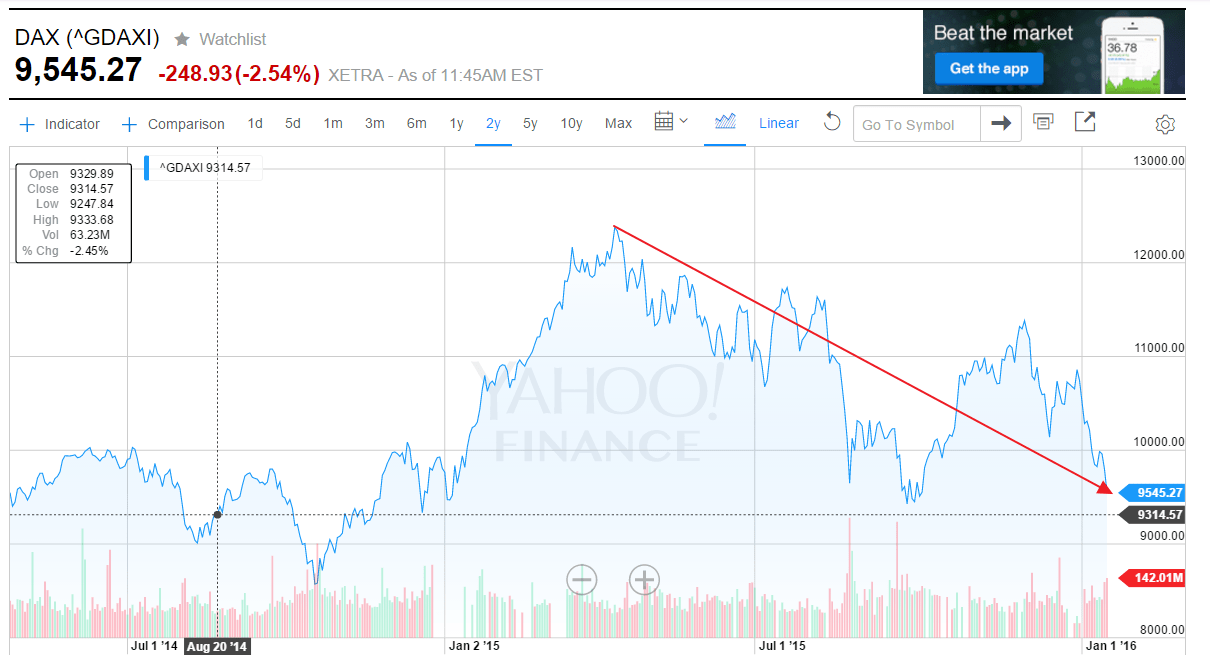 Source: Yahoo Finance
DAX reached a record high of over 12,390 early last year. From that peak, it has now plunged to 9,545 for a loss of about 30%. German stocks have declined more than other developed markets due to German firms' high reliance on the Chinese market. As an export-oriented economy, large-cap German companies have high exposure to China. As China's markets have collapsed and the economy is showing further signs of weakness, investors have punished German large firms heavily. Since the DAX is comprised of large-cap firms it is not surprising the index has plunged about 30% since last year's peak.
Despite the fall, German stocks are good to hold for long-term investors as they have returned substantially higher returns over the long-term. German firms' leadership position in certain industries like chemicals, luxury autos, engineering, etc. are unlikely to be beaten any time soon by other countries. It is also important to note that unlike other indices, the DAX index returns includes dividends.
You may also want to check out the below posts on DAX:
Country ETF for Germany: 
iShares MSCI Germany (EWG)
Disclosure: No Positions