The U.S. lags the rest of the world in the high-speed rail transportation. When compared to other developed countries like Japan, France, Germany, etc. the U.S. has a third-rate high-speed rail system. In fact, the only high-speed train called the Acela Express has a maximum speed of only 150 mph (241 kph). Compared to this pathetic speed, Japan's Maglev train is the fastest in the world and travels at a speed of 374 mph (603 kph ).Even communist China has a world-class hi-speed rail network. The following is beautiful photo of Chinese trains lined up:
Click to enlarge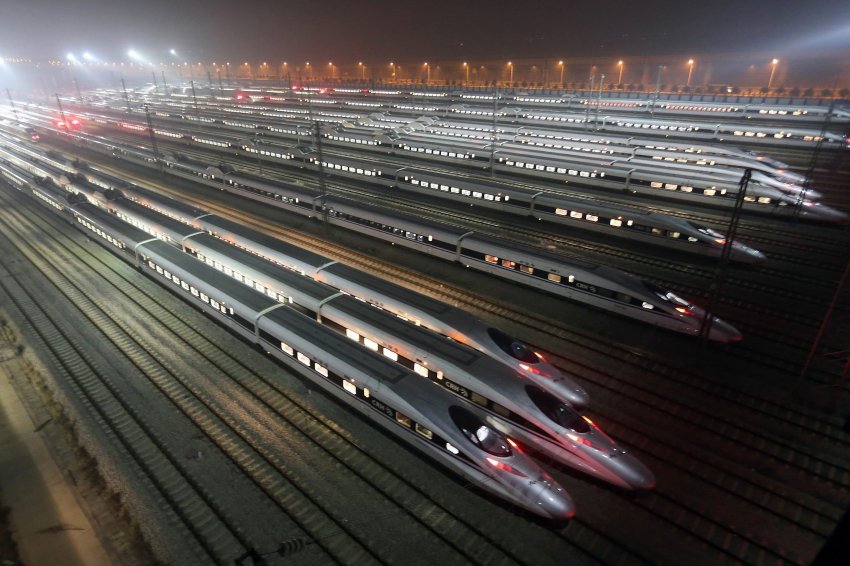 Source: Der Spiegel
China's Shanghai Maglev has a maximum speed of 430 kph. France's TGV trains can reach speeds of 300 kph to 320 kph easily.
The following is a dream map of US High Speed Rail System Dream Map created by artist Alfred Twu.
Click to enlarge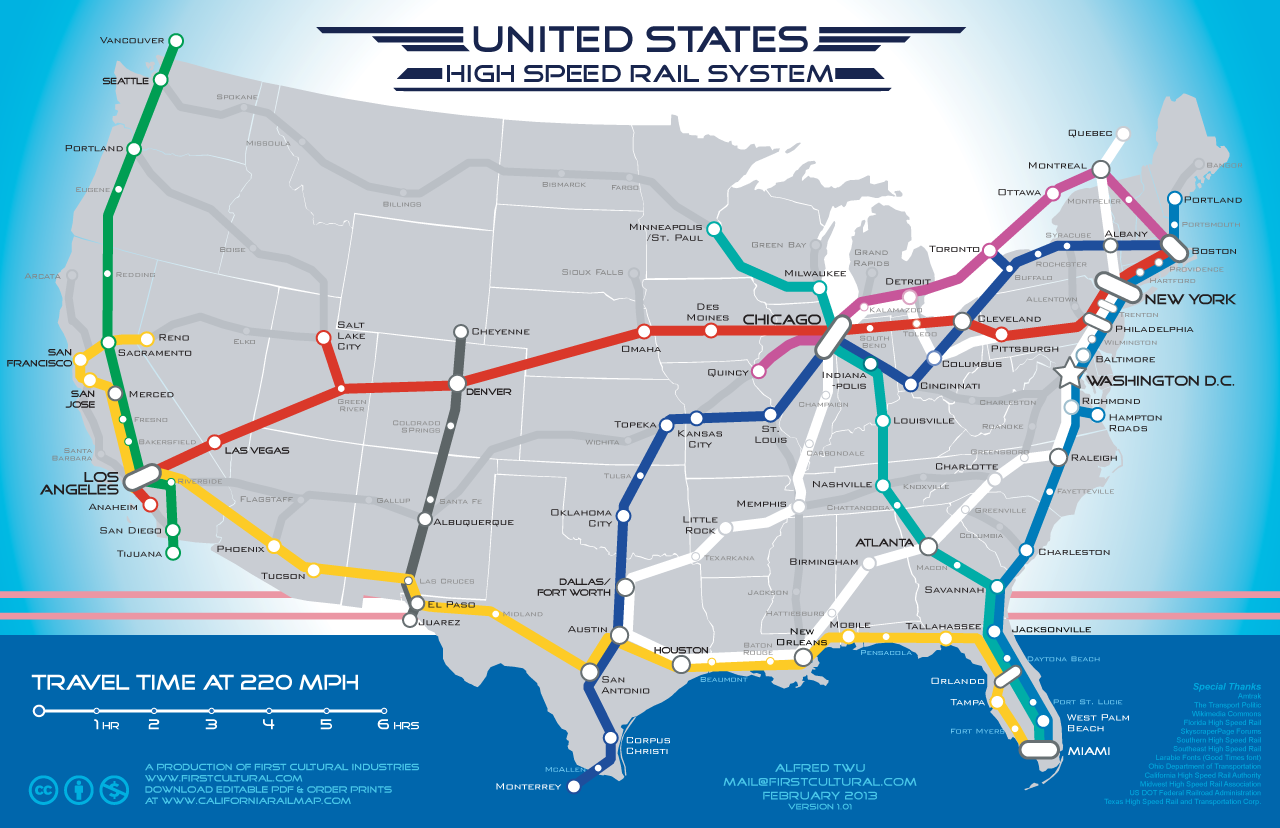 Source: California Rail Map
The above network covering about 20,000 miles would cost about $40 billion to build according to a 2013 estimate. However this is unlikely to be built for the foreseeable future……