Automakers in developed countries are going strong and those in emerging markets are struggling according to a research report published earlier this year by Euler Hermes, the world leader in trade credit insurance. The following are some of the graphs and points of interest from their report.
1)Change in Global Vehicle Production by Country
Click to enlarge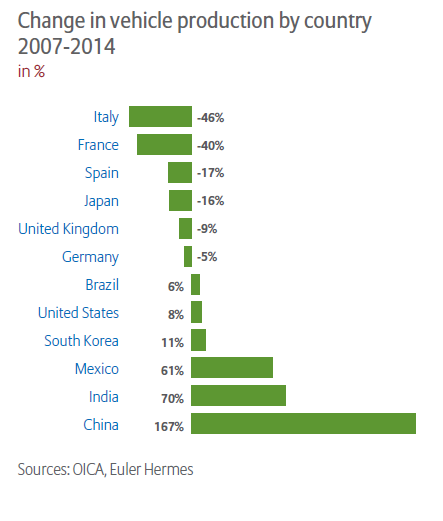 Vehicle production in China and India has soared during the period shown with China more than doubling the production.European countries lagged in production relative to emerging countries.
2) China
Click to enlarge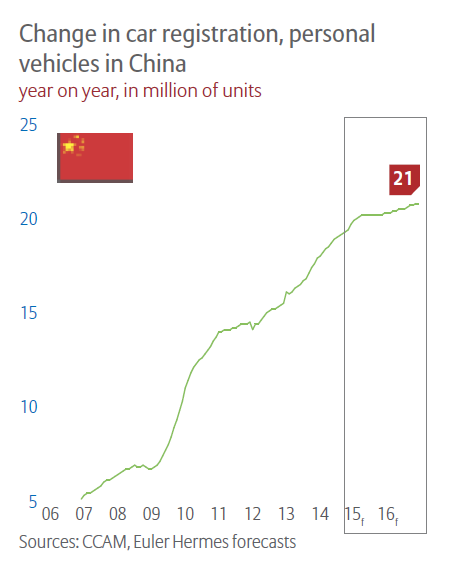 China is the world's largest auto market with growth tripling in size between  2008 and 2014 to reach 20 million units. However after a decline this year sales is projected 3% in 2016 also. China increased its production by 167 percent between 2007 and 2014.
3) USA
Click to enlarge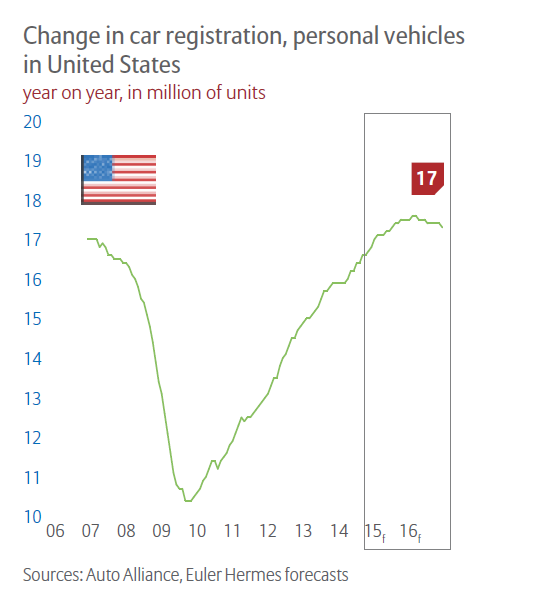 In the US, record sales of 17.5 million units is projected for this year. Low gas prices and a recovering economy is driving more consumers to buy SUVs. This is great for automakers since the profit margin on these vehicles is high.  The US has enjoyed six consecutive years of growth and has climbed back to its pre-crisis peak now.
4) Japan
Click to enlarge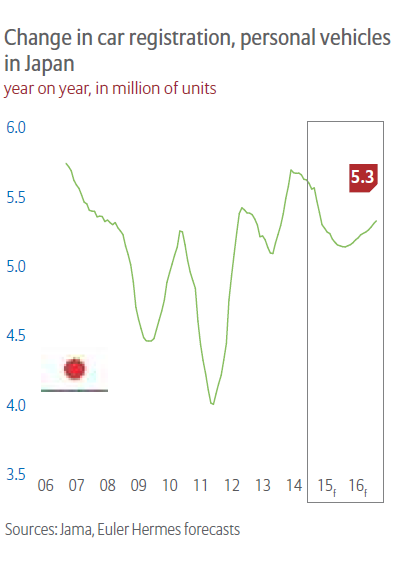 In Japan, between 5 and 6 millions units were sold between between 2008 and 2015. This is small compared to the US market
5) Europe
Click to enlarge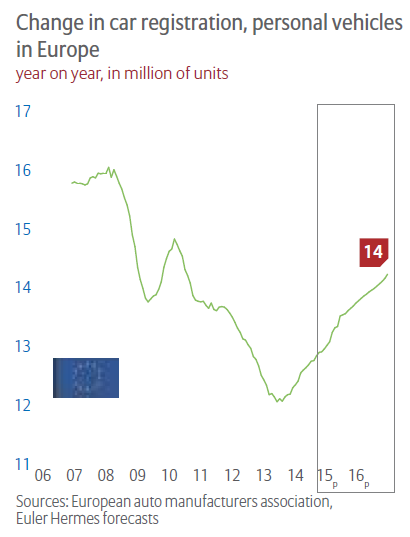 Europe is the world's third largest auto market. In 2016, sales of new vehicles is projected to reach 14 million units.
6) Brazil, India and Russia
Click to enlarge
New car registrations declined in Brazil and Russia but increased in India by 6%. however the market in India is tiny with sales of just 2 million units in 2015.
Source: Auto Market – a live wire by Euler Hermes via Allianz