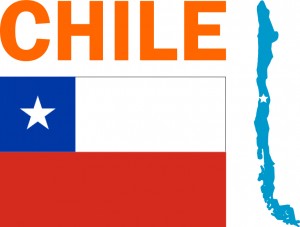 The Dividend Withholding Tax Rate imposed by Chile on non-residents used to be 35% until recently. However it has now been reduced to just 20.13%.  So the revised rate from 35% to 20% is very for foreign investors investing in Chilean equities. This tax reform also makes Chile attractive in the eyes of international investors especially those looking for income stocks.
Investors looking to gain exposure to Chilean stocks can consider the iShares MSCI Chile Capped ETF (ECH). Currently it has an asset of about $283 million and an expense ratio of 0.62%. The number of holdings in the fund is 36.
For those interested in individual companies, currently 12 firms from Chile trade on the US exchanges as ADRs. Three Chilean banks trading on the NYSE include Banco de Chile(BCH), Banco Santander Chile(BSAC) and CorpBanca (BCA). These currently have dividend yields of  4.69%,  5.34% and 4.48% respectively. Other stocks that investors can consider are Compania Cervecerias Unidas(CCU), Embotelladora Andina – A (AKO.A), Embotelladora Andina – B (AKO.B) and Vina Concha y Toro(VCO) in the beverage sector.
Disclosure: Long BCH, BCA and BSAC
Source: ADR.com