Banco de Chile(BCH) is one of the largest banks in Chile. The ADR closed at $88.26 on Friday but reached over $104 in the beginning of this year. According to a new from the depository the ADR will have a split in the ratio of 3:1 soon. The details of the split are noted below:
Ticker: Banco de Chile(BCH)
ADR Record Date: Nov 15, 2018
ADR Payable Date: Nov 21, 2018
ADR Effective Date: Nov 23, 2018
The original ADR ratio was one ADS to six hundred Common Shares. This is being changed to a new ratio of one  ADS to two hundred  Common Shares. As a result of this change, ADR holders will receive 2 additional ADRs for each ADR they own as of the record date Nov 15, 2018.
For many years now, BCH has issued two cash dividends and one stock dividend each year. The cash dividends were issued in March and July and the stock dividend also in July. Unlike those dividends, the planned ADR split is being implemented by the depository and not the bank. Lower share prices after the split may drive more liquidity in the ADR trading.
The long-term price return of BCH is shown below:
Click to enlarge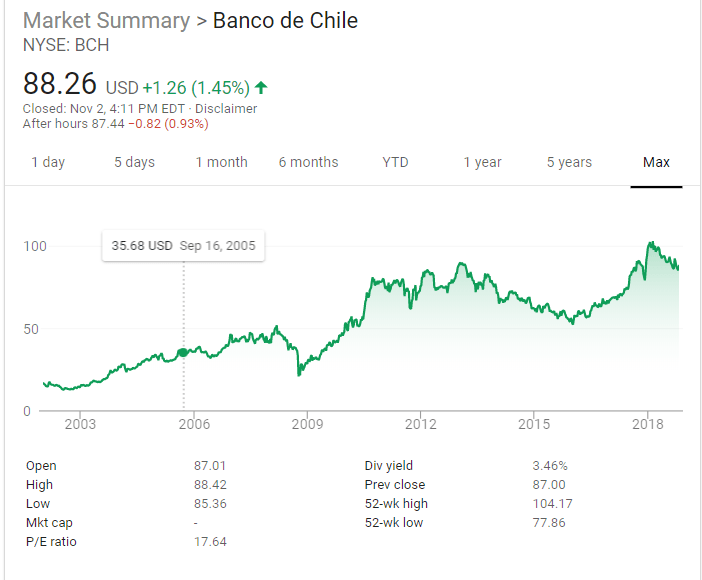 Source: Google Finance
Disclosure: Long BCH