The equity market in Greece plunged last week. In just 3 days the benchmark index fell over 14% including 9% on Oct 15th. The Athens Stock Exchange General Index is down over 19% as of Oct 17. Greece was the main focus of the world a few years ago when the country's economy  was on the verge of collapse during the sovereign debt crisis.However due to multiple bailouts over the years the country survived but many of the structural problems still linger in the background. So it is not surprising that the equity market can crash over 9% in one day.
National Bank Of Greece(NBG) is the only Greek ADR trading on the US exchanges. The stock is down a shocking 99.37% in the past 5 years according to data provided by Yahoo Finance.
Click to enlarge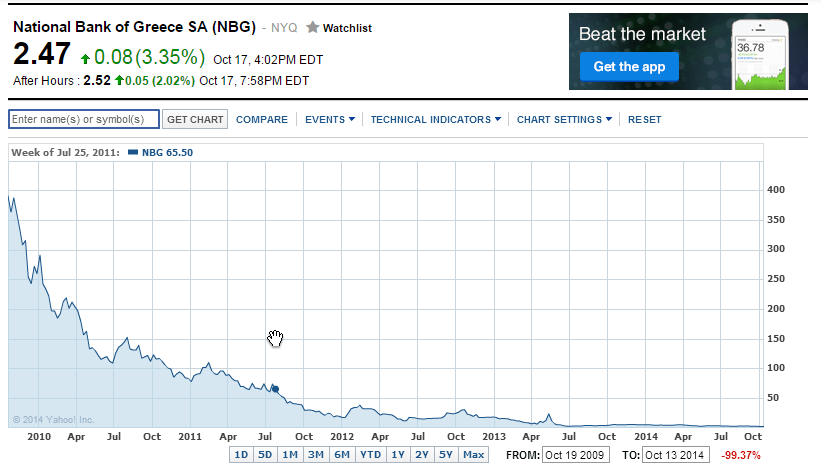 Source: Yahoo Finance
NBG is down over 56% year-to-date as of Oct 17th. The bank implemented a 10 for 1 reverse split in May 2013 and another 1 for 5 reverse split in 2011. Despite this the stock closed at $2.47 on Friday.
From an investment point of view, it is better to avoid investing in Greece until some of the fundamental problems are fixed.
Disclosure: No Positions