National Bank of Greece S.A ADR has been trading on the OTC markets for a while now under the ticker NBGGY.  In November last year, the bank announced plans to terminate the ADR program. At that time I wrote an article which included the following:
What can you do if you are holding NBGGY?

The best option is to sell out on the open market now and move on. On March 15th of next year the ADR program will terminate and trading of NBGGY will end. So better to sell asap and take the loss if you are in the red. I do not think exchanging to ordinary shares on the domestic market is worth it for this bank. Besides the depository may not offer this option.
Update (4/25/18): 
On April 19, 2018 BNY Mellon announced that they have sold all the DRs and holders must surrender their DRs to receive the cash proceeds. So ADR holders of National Bank of Greece can contact BNY Mellon to recover their cash proceeds. Below is the full details including the dates:
Click to enlarge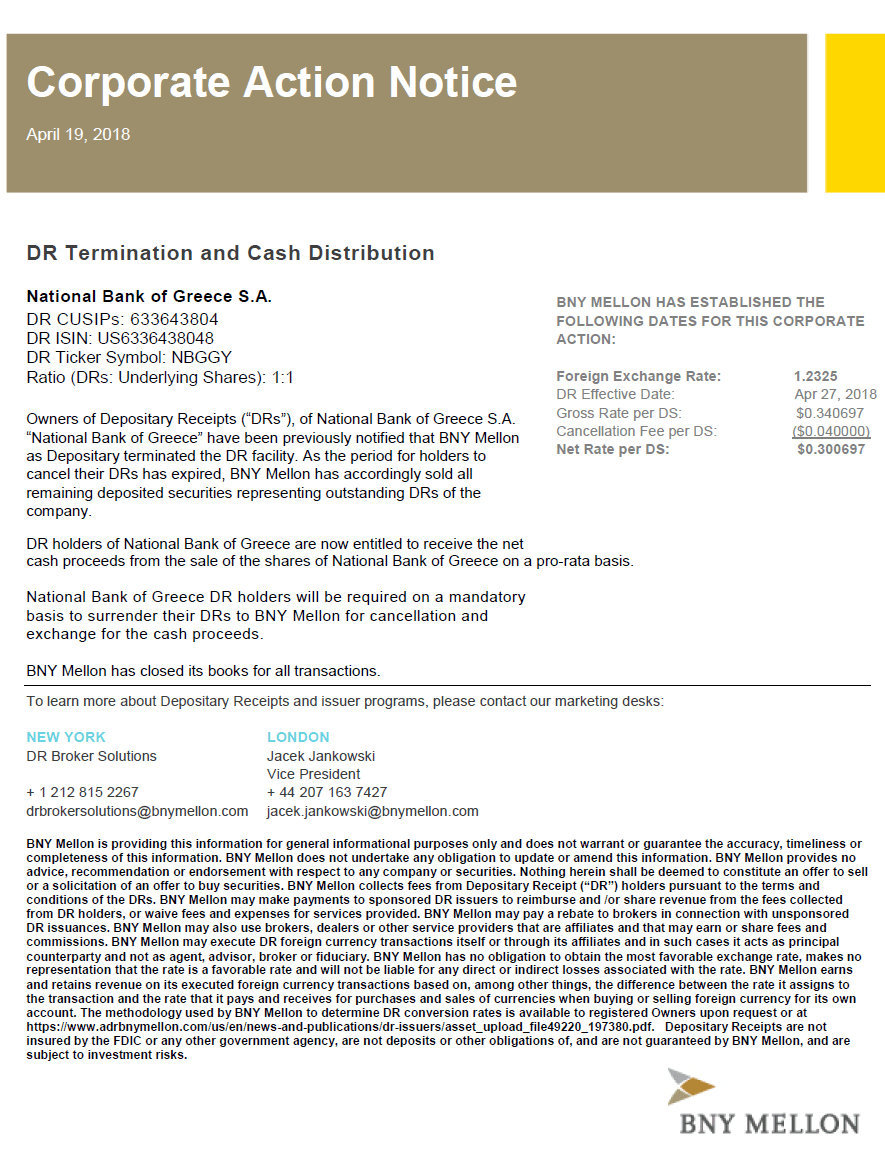 Source: BNY Mellon
As the notice says above, each DR would be paid $0.30.
Disclosure: No Positions