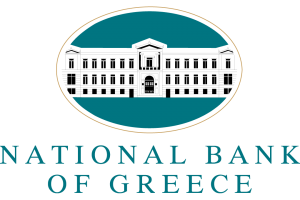 The New York Stock Exchange(NYSE) is delisting National Bank of Greece(NBG) after its price fell to $0.16 today. On Thursday it had closed at $0.19. So finally its time to say goodbye to NBG. On Nov 21, I had written a post suggesting investors avoid the stock after a decision to implement a reverse 1:15 split.
From a Bloomberg news report today:
The New York Stock Exchange is delisting American depositary receipts of National Bank of Greece SA after they lost 91 percent of their value this year.

The ADRs were suspended on Friday, when their value slumped to 16 cents from as much as $1.96 in February. NYSE cited an "abnormally low" price in a statement.

Losses spiraled to a record this month, after the Greek lender sold new shares at a more than 90 percent discount to market prices. The nation's four largest banks have been raising capital to help fill a 14.4 billion-euro ($15.3 billion) hole in their accounts identified by the European Central Bank.
Source: NYSE Is Delisting National Bank of Greece After 91% Plunge, Bloomberg, Nov 27, 2015
The ADR was first listed on the NYSE in Oct, 1999.
Now that NBG is being delisted what should you do if you hold the stock?. 
There may be some options. For more details on what to do next check out: What to do when an ADR is delisted from NYSE or NASDAQ
Earlier:
Disclosure: No Positions