The U.S. railroad industry is one of the key pillars of the economy. Railroads are highly efficient and help move goods from one point to another cheaply and efficiently.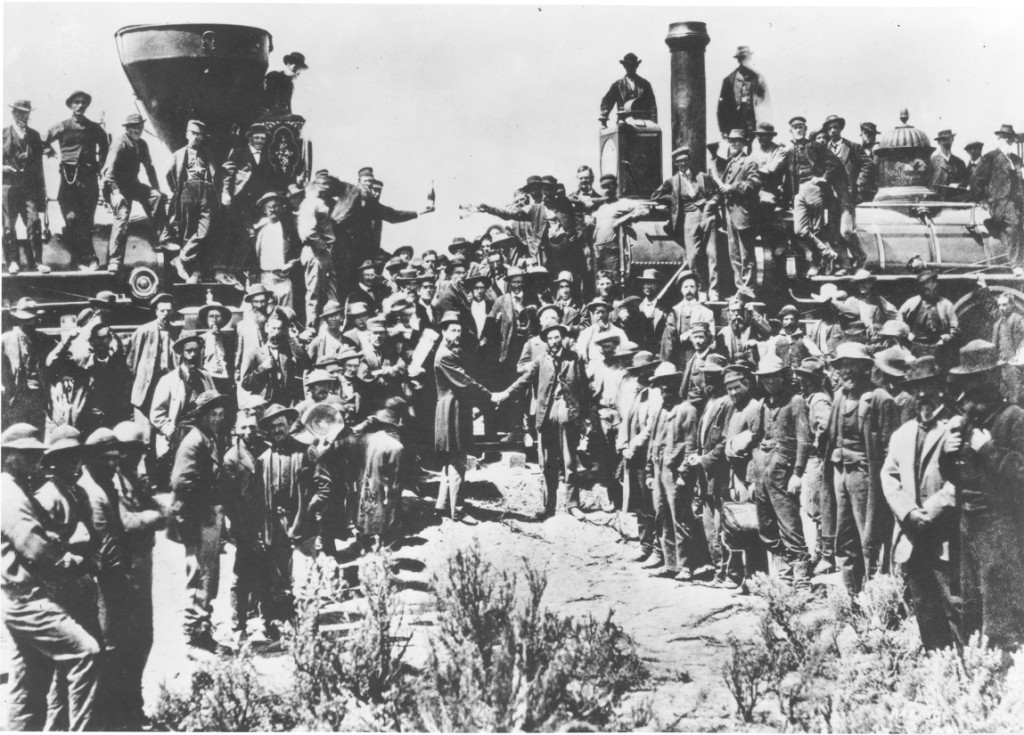 Joining tracks of Central Pacific Railroad and Union Pacific Railroad to complete the transcontinental railroad at Promontory, Utah May 10, 1869
Some of the reasons to invest in railroad stocks are listed below:
The railroad industry is a oligopoly as shown in the chart here.
Railroads are the best form of transportation to transport natural resources such as coal, minerals, timber, etc.
Other goods such as autos and petroleum products are also moved by rail in increasing quantities.
Railroads have pricing power since in many places only one railroad serves the area. For example, a former in Iowa may not have options to move his produce other than one single railroad serving his rural community.
Automation and continued investments in technology and innovation makes the industry highly efficient.
Railroads move goods economically across the vast distances of the country.
The majority of the U.S. railroads are involved in freight transportation and not on passenger traffic.
Five railroad stocks are listed below with their current yields:
1.Company: CSX Corp (CSX)
Current Dividend Yield: 2.59%
2.Company: Kansas City Southern (KSU)
Current Dividend Yield: 0.92%
3.Company: Norfolk Southern Corp (NSC)
Current Dividend Yield: 2.91%
4.Company: Union Pacific Corp (UNP)
Current Dividend Yield: 2.09%
5.Company: Providence and Worcester Railroad Co (PWX)
Current Dividend Yield: 0.99%
Note: Dividend yields noted are as of Feb 5, 2013
Disclosure: Long NSC and CSX