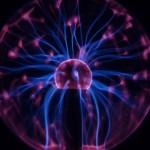 A well diversified portfolio should include some portion of the assets in utilities. Companies operating in this sector include electric utilities, gas utilities, power distributors, producers and multi-utilities.
There are many reasons to invest in electric utilities. In this post let me list a few of them:
They offer slow and steady growth over time.
They help reduce volatility in a portfolio.
They cushion the portfolio when the market tanks.
Electric utilities offer excellent dividends and dividend growth.
Most of them operate as a monopoly in markets they operate in.
They are good for income investors and cab be held for the long-term.
Electricity demand should increase with the explosive growth in smartphones, tablets and other devices.
Some producers are closing down expensive nuclear power stations and switching to natural gas powered stations since natural gas is becoming cheaper. This should help drive down costs of power production.
Five randomly-selected electric utilities are listed below for further research:
1.Company: Consolidated Edison Inc (ED)
Current Dividend Yield: 4.31%
2.Company: PPL Corp (PPL)
Current Dividend Yield: 4.74%
3.Company: Public Service Enterprise Group Inc (PEG)
Current Dividend Yield: 4.56%
4.Company: NextEra Energy Inc (NEE)
Current Dividend Yield: 3.32%
5.Company: Southern Co (SO)
Current Dividend Yield: 4.45%
Note: Dividend yields noted are as of Feb 4, 2013
Disclosure: Long NEE