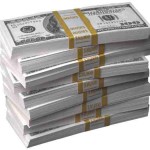 Investment management firms manager assets for individuals, institutions, charities, pension funds and others. These firms provide a full range of services from asset management to wealth advisory to everything in between. Investment managers have strong business models and investment in their stocks are worth considering for the following reasons:
Investment management firms have for the most predictable earnings.
They earn a substantial portion of earnings from fees which remains stable regardless of market conditions.
They are established firms with billions under management.
They have the capacity to increase revenue by raising fees and charging for additional services to investors.
Their revenue streams are diversified.
Though competition is huge in the industry, large firms tend to have long-term contracts to manage funds of big companies and use economies of scale to reduce expenses.
Unlike banks they are not susceptible to loan losses from mortgages, commercial loans and other types of loans.
Some of the investment managers' stocks are listed below for consideration with their current dividend yields:
1.Company: Franklin Resources Inc (BEN)
Current Dividend Yield: 0.84%
2.Company: BlackRock Inc (BK)
Current Dividend Yield: 2.87%
3.Company: Morgan Stanley (MS)
Current Dividend Yield: 0.87%
4.Company: T. Rowe Price Group Inc (TROW)
Current Dividend Yield: 1.90%
5.Company: Alliancebernstein Holding LP (AB)
Current Dividend Yield: 4.72%
Note: Dividend yields noted are as of Feb 5, 2013
Disclosure: No Positions