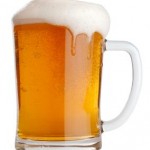 The $80.0 billion dollar U.S. beer market  is highly concentrated with few companies sharing the market. Recently the U.S. Justice Department has filed a suit trying to block Belgium-based  Anheuser-Busch InBev's $20.3 billion takeover of Grupo Modelo of Mexico. The department argues that the merger would stifle competition and hurt consumers.
Here is a quick over view of the industry. The top five brands by volume in 2011 were:
Bug Light
Coors light
Budweiser
Miller Lite
Natural Light
Source: Beer Insights
According to an article in The Wall Street Journal, the U.S. beer market share is split by the following companies:
Anheuser-Busch InBev – 39% of the total market
MillerCoors – 26%
Grupo Modelo – 7%
Heineken – 6%
Other – 22%
AB InBev is the world's largest beer company owing 250 labels including many of the world's leading brands such as Budweiser, Bud light, Beck's, Corona, Skol, Brahma and Stella Artois (Source: The Plot to Destroy America's Beer, Bloomberg BusinessWeek)
Three of the above publicly-traded firms are listed below with their current dividend yields:
1.Company: Anheuser-Busch InBev (BUD)
Current Dividend Yield: 1.69%
2.Company: Grupo Modelo, S.A.B. de C.V. (GPMCY)
Current Dividend Yield: 3.91%
3.Company: Heineken NV (HEINY)
Current Dividend Yield: 1.53%
Note: Dividend yields noted are as of Feb 4, 2013
Heineken NV is based in The Netherlands. From under $40 in mid 2009, BUD has soared to reach around $90 now.
Disclosure: No Positions
Source: The Wall Street Journal